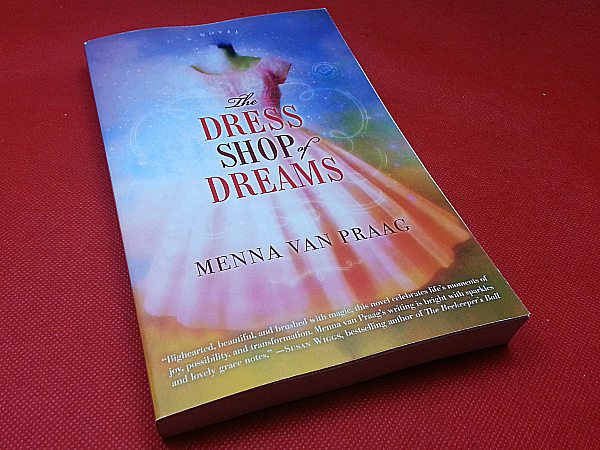 The Dress Shop of Dreams is a modern, romantic fairy tale that will warm your heart and leave you hopeful with the possibility that dreams can become reality.
Grandma Etta owns a charming little dress shop in England. She has a magical way with needle and thread. A few stitches can cast a spell on the one who wears the garment. She meddles in her granddaughter's affairs by adding a stitch to the collar of a man who she feels is a good match. The magic of the stitch has sets off a chain reaction from which there is no turning back.
The novel is entertaining and just may leave you feeling optimistic that anything is possible when it comes to love, even if you don't believe in magic!
The Dress Shop of Dreams

A Novel
by Menna van Praag
isbn 978-0804178983
Pub. date 12/30/14
Description: "Since her parents' mysterious deaths many years ago, Cora Sparks has spent her days hidden in the safety of her university lab or at her grandmother Etta's dress shop. Tucked away on a winding Cambridge Street, Etta's charming tiny store appears quite ordinary to passersby, but the colorfully vibrant racks of beaded silks, delicate laces, and jewel-toned velvets hold bewitching secrets. With just a few stitches from Etta's needle, these gorgeous gowns have the power to free a woman's deepest desires."
Enter daily through the Rafflecopter giveaway form below: