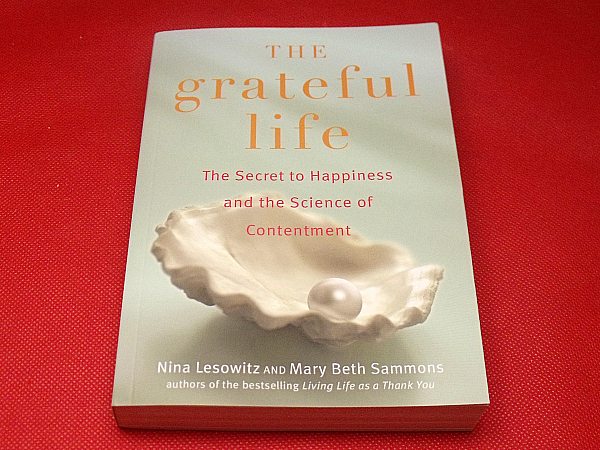 Grateful people are happier people.
Do you believe that? I do!
True happiness comes from deep within us. It comes from being grateful and content with what we have in life – the big things and the little things. In order to achieve this, we need to be mindful as we go about our lives, to notice those little things and see the big picture. Gratitude goes a long way towards making life more wonderful.
The authors of The Grateful Life, Nina Lesowitz and Mary Beth Sammons, have put together a wonderful book that can help anyone who is looking for a happier and more contented life. Each chapter is filled with practical information along with tips that will help readers take action and apply the principles to their own life.
I'd recommend taking it a chapter at a time instead of reading it straight through. You'll want to pause and reflect as you shift your thoughts and actions to a life that is filled with gratitude and contentment.
The Grateful Life

The Secret to Happiness, and the Science of Contentment
by Nina Lesowitz and Mary Beth Sammons
isbn 978-1936740895
Pub. date 10/14/14
Synopsis: "The Grateful Life is a guide to discovering—and realizing—your dreams through the power of positivity. What can gratitude do for you? Recent studies have shown that gratitude will make you calmer and healthier, as well as bring higher levels of satisfaction to all your relationships. Each of the ten chapters illustrates the benefits of this new approach to your life, including "A Serving of Thanks a Day Keeps the Doctor Away: Science Substantiates the Health Benefits of Gratitude," "The Grateful Workplace: Increase Productivity and Happiness While You Work," and "The Secret to a Gratitude Makeover: How to Create Gratitude Practices That Stick." Being grateful is being mindful, at all times, of the many blessings in your life."
Enter daily through the Rafflecopter form below: