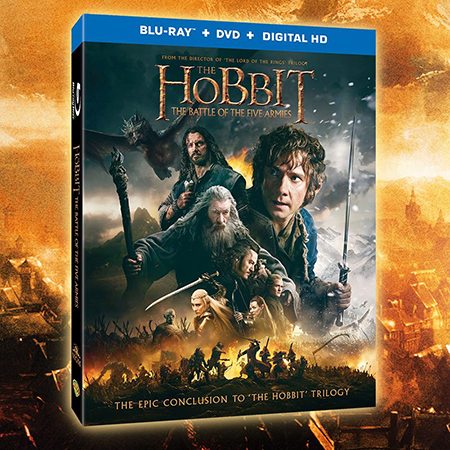 Are you ready for some Middle Earth style fun with Bilbo Baggins, Thorin Oakenshield, the Company of Dwarves and the Dragon Smaug?
The Hobbit: The Battle of the Five Armies is now available on Blu-ray, DVD and Digital HD! This is one of those movies that fans will want to watch again and again both for the story and to pick up on new details.
The app below has lots of fun Hobbit extras that you can discover. There is a quiz, an interactive map and video trailer.
Enter daily through the Rafflecopter giveaway form below: