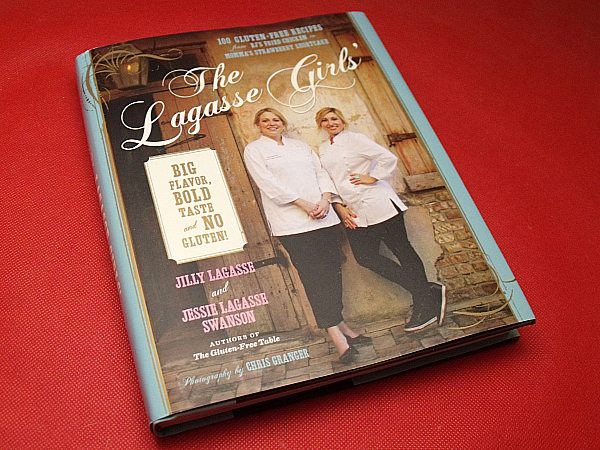 Bam!
Did you know that Emeril Lagasse has two daughters who are also skilled in the kitchen? He does!
They were fortunate enough to grow up on a diet of Dad's rich and flavorful foods. Then … they both found out that they had to give up gluten. They were willing to go gluten free for their health, but they were not willing to give up eating the foods that they loved. It took work and experimentation with recipes in the kitchen to come up with dishes that would satisfy them without compromising their health.
These recipes are proof that gluten-free food doesn't need to be flavorless or have an odd texture. It can be just as good, if not better, than traditional dishes with gluten.
Here are a few of the gluten-free recipes that you'll find in the book:
Easy Artichoke Dip
Perfect Blueberry Muffins
Cuban Black Bean Soup
Mookie's Three Cheese Mac
Shepherd's Pie
Chocolate Lava Souffles
The Lagasse Girls' Big Flavor, Bold Taste–and No Gluten!

100 Gluten-Free Recipes from EJ's Fried Chicken to Momma's Strawberry Shortcake
by Jilly Lagasse and Jessie Lagasse Swanson
isbn 978-0738217871
Pub. date 10/14/14
Description: "Using everyday ingredients you can find at most grocery stores, Jilly and Jessie share recipes for breakfasts, lunches (including hearty salads and soups), appetizers, mains, and, of course, scrumptious desserts. With dairy-free and quick-and-easy options as well, Jilly and Jessie make gluten-free eating simple and extraordinarily delicious—whether you're cooking for one or two, hosting a family get-together, or feeding the whole Little League team."
Enter daily through the Rafflecopter form below: