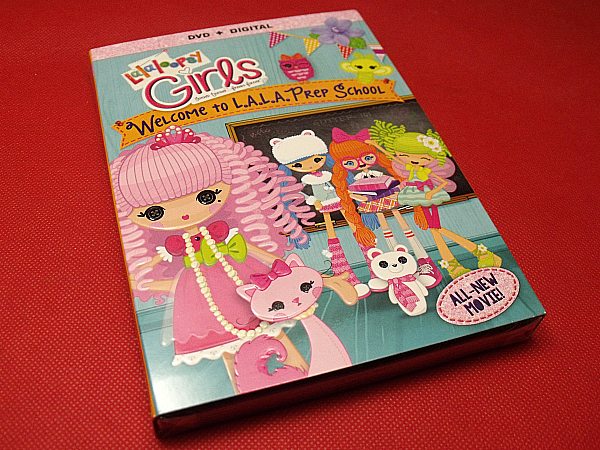 Is there a little girl on your holiday shopping list? Then there is a good chance that they are hoping for a Lalaloopsy Girls gift. These rag dolls were an instant hit when they were first introduced for the 2010 holiday season and the brand is still going strong.
Kids enjoy the toys, the TV series and can now have fun watching the latest movie again and again. In the movie the girls get to go to a magical arts school where they have lots of imaginative fun. The show is great entertainment and will inspire kids to be creative.
Naturally, the DVD has special bonus features. There are character intros and a live action music video that will get kids up out of their seats to dance and sing along.
The Lalaloopsy Girls are Sew Magical – Sew Cute!

Lalaloopsy Girls

Welcome to L.A.L.A. Prep School
Not Rated
Release date 12/2/14
Synopsis: "The Lalaloopsy girls are all grown up—and headed for the Lalaloopsy Academy for Learning Arts! The friends soon discover their new school is super cool — and sew much fun! It's a semester full of laughs and excitement as the girls take creative classes such as Glitter 101 and Cloud Sculpting, join silly clubs, make new friends and cheer on Jewel Sparkles as she runs for student body president!"
Enter daily through the Rafflecopter giveaway form below: