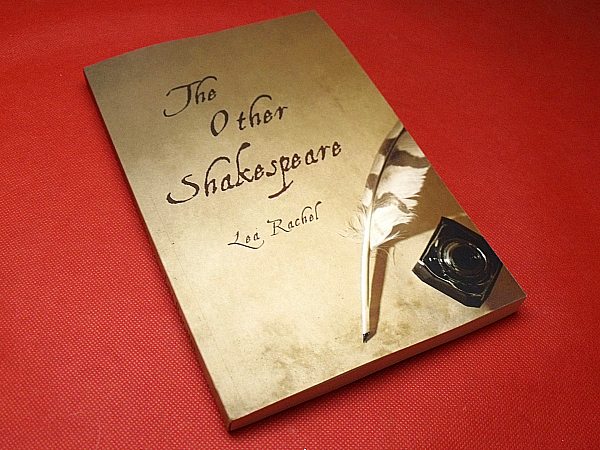 Are you a Shakespeare fan who likes to mix things up? This is the book for you.
In The Other Shakespeare, Lea Rachel starts with some basic facts about the famed William Shakespeare and knowledge of his writing and then adds in some imaginative fiction. It isn't a true story, but it feels as if it could possibly be real.
The story is about Shakespeare's fictional sister who is a talented writer, but unable to gain success due to the fact that she is a woman. The book is entertaining and thought provoking. We women still have a ways to go in obtaining equality, but have certainly come a long way since the 16th Century.
The Other Shakespeare is interesting and a quick read. Those who struggle over the language in the original writings of Shakespeare will be able to breeze through this book.
The Other Shakespeare

by Lea Rachel
isbn 978-0990861607
Pub. date 10/31/14
Description: "Judith Shakespeare is the fictional older sister of William Shakespeare and in the novel she is born with as much talent, as much creativity, and as much drive as her younger brother William. But in 16th century England, as a woman, Judith never has much of a chance to develop her talent. As Virginia Woolf imagines in her 11Ž2 page sketch, Judith could have been as productive and famous as William, except for the fact that she is never sent to school, is pressured into marriage, and is consistently denied her independence and a room of her own. Her stifled literary talent, in such circumstances, becomes more of a burden than a gift as it drives Judith to run away from Stratford and engage in extreme measures to try and have her talent recognized."
Enter daily through the Rafflecopter giveaway form below: