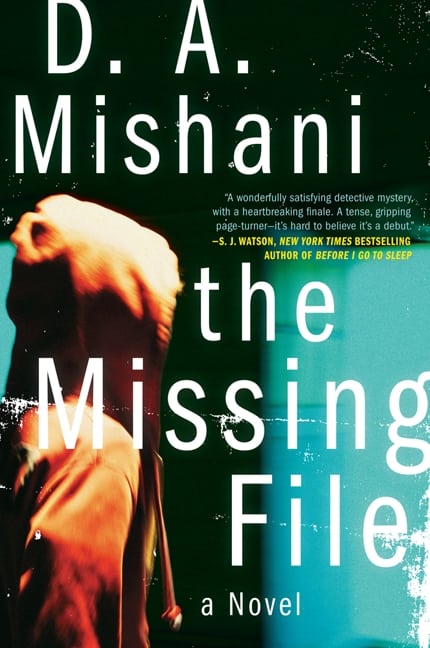 The Missing File
A Novel
by D.A. Mishani
isbn 9780062195371
Pub. date 3/19/13
Description: "Detective Avraham Avraham must find a teenage boy who has vanished from his quiet suburban neighborhood. Police detective Avraham Avraham knows that when a crime is committed in his sleepy suburb of Tel Aviv, there is little need for a complex investigation. There are no serial killers or kidnappings here. The perpetrator is usually the neighbor, the uncle, or the father. As he has learned, the simplest explanation is always the answer. But his theory is challenged when a sixteen-year-old boy named Ofer Sharabi disappears without a trace while on his way to school one morning. There is no simple explanation, and Avraham's ordered world is consumed by the unimaginable perplexity of the case."
I love the suspense of a good detective novel!
This is the debut novel for D.A, Mishani and the first in his planned series featuring police inspector Avraham Avraham. He is an editor and literary scholar specializing in detective novels, so he knows quite a bit about the genre and has created a wonderfully suspenseful and complex page turner.
The Missing File is set in Israel and elsewhere in the area, so it has a different feel than the typical US based detective story. The crime investigation itself is full of captivating twists and turns and the international settings add to it's appeal.
CONNECT – You can follow HarperBooks on Twitter.
Enter daily through the Rafflecopter form below: