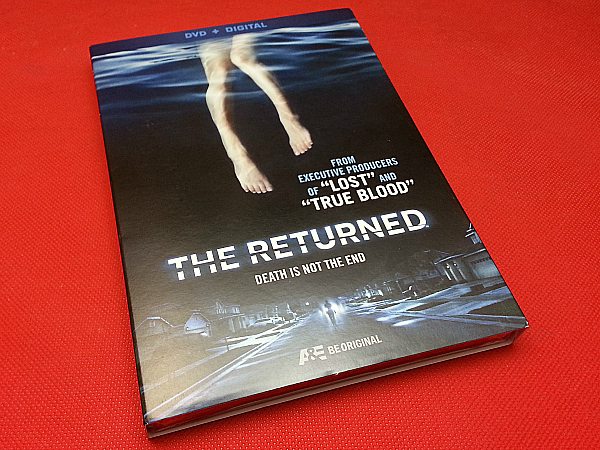 Have you seen The Returned?
The television series aired on A&E earlier this year. This was the first I had heard of it and I was instantly hooked on the fascinating story. I was sorry to learn that it had been cancelled, but have thoroughly enjoyed the first season.
The Returned is a remake of the French TV series Les revenants. This one is in English, of course, and has been otherwise adapted for American viewers. The small town drama is a horror story about people coming back from the dead.
The two disc DVD set has over 7 hours of programming. In addition to the episodes, there are behind the scenes, 'Inside the Episode' specials and an artist bonus feature. This one has a mature TV rating. It's best for adults and would also be enjoyed by some teens. Use your own discretion.

The Returned

A&E Home Video
Release date 9/15/15
Synopsis: "The Returned focuses on a small town that is turned upside down when several local people, who have long been presumed dead, suddenly re-appear, bringing with them both positive and detrimental consequences. Interpersonal relationships are examined with intrigue and depth as strange phenomena begin to occur"
Enter daily through the Rafflecopter giveaway form below: