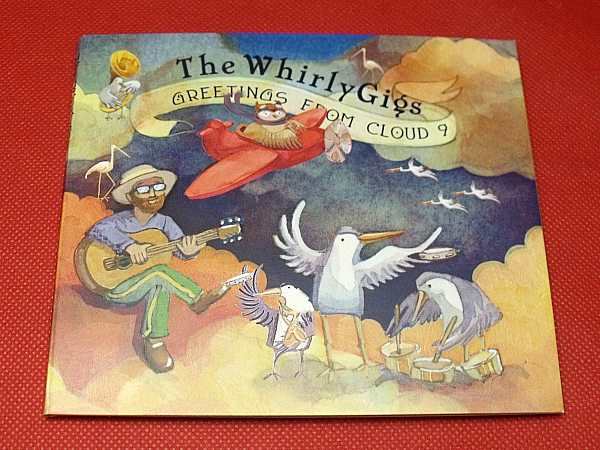 Do you have kids who like to sing a dance?
The WhirlyGigs can help!
The music has a fun and silly feel with an old fashioned, folksy sound that is great for preschoolers and elementary school age children.
Mr. Whirly clearly enjoys what he's doing. His passion for making music for kids is evident from the very first song you hear. Music has been a part of his life since he was a child. Now that he has a daughter of his own, he is making music a part of her life as well. It's a wonderful way for them to have fun and bond together.
Greetings from Cloud 9 is a great way to add some happy music to your day. It would be especially nice to play in the car when you're running errands or traveling.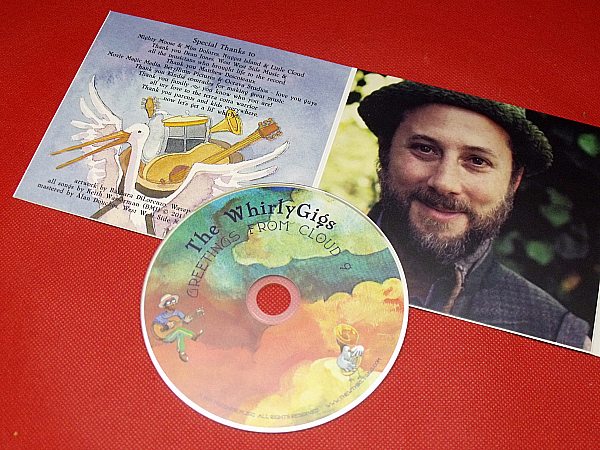 The WhirlyGigs
Greetings from Cloud 9 CD
Release date 6/9/14
This energetic kindie CD includes twelve tracks:
Lookin' Out the Window

Tickle Machine
How Was Your Day
Portobello Mushrooms
Every Day in Every Way
Lucky Penny
Gingerbread Man
If Red Tastes Like Strawberry
Arithmetic Blues
The Dessert Song
Don't Ask Me Why
Sittin on a Cloud
Click HERE to listen to samples of the songs.
SOCIAL MEDIA – You can connect with The WhirlyGigs on Facebook and Twitter.
Enter daily through the Rafflecopter form below: