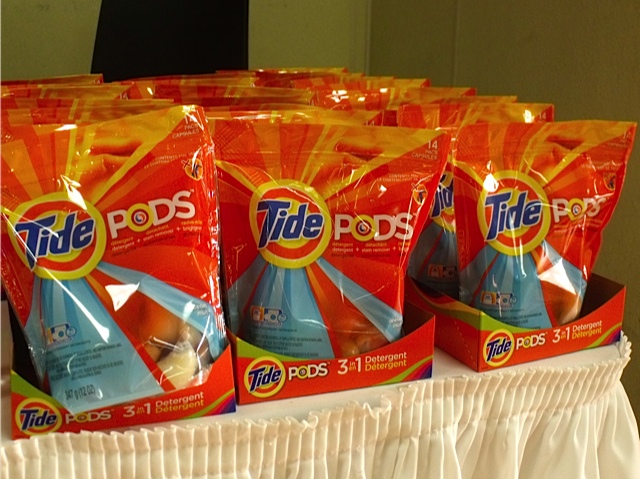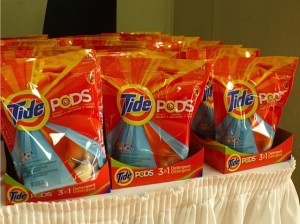 Tide has been helping families care for their clothing for over 60 years. The products I grew up with were always high quality, but even Tide knows there is always room for improvement and new technology.
The new Tide Pods are a fun new addition to the Tide family.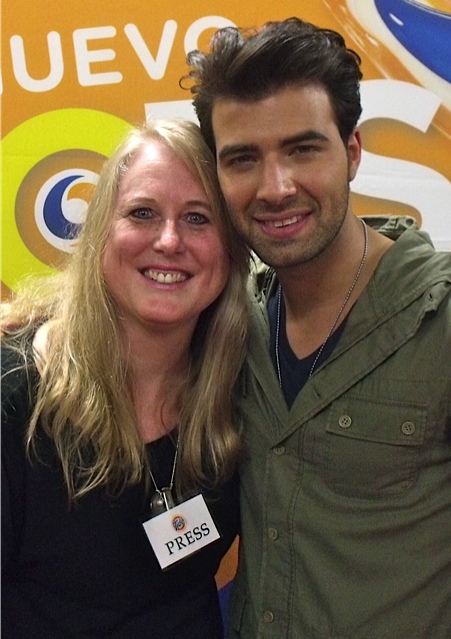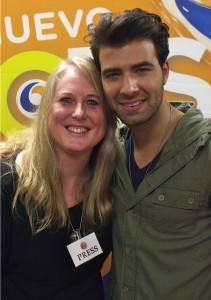 This week Tide Pods had a launch event near Los Angeles. I never know what to expect with this sort of thing, but was happy to go and learn more about Tide Pods. Oh… and, yes, I knew that the oh so handsome and talented telenovela actor and singer, Jencarlos, was going to be there. (No need to remind me that I'm old enough to be his mother. I am already aware.)
Tide is a brand that we're all familiar with. It's a personal product that's part of our daily lives. Whether we're doing the laundry ourselves or simply wearing clothing, sleeping on linens, drying off with a towel …. that has been washed in Tide. We are connected to Tide in a personal way.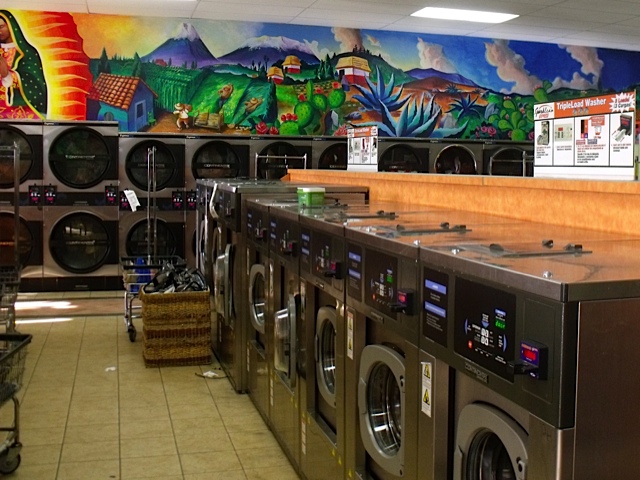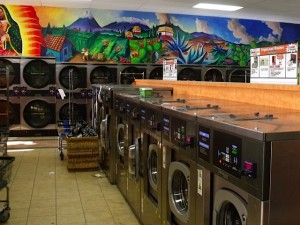 It made perfect sense that the event was held in a neighborhood laundromat where families go to do their laundry and to socialize. Some came specifically for the event. Others showed up to do their laundry and were surprised to find a security crew outside and Jencarlos inside.
Tide Pods are a clever little invention. Each pac includes all you need for one load of laundry – detergent + stain remover + brightener. I can use them with cold water in my front loading machine. You can also use them with hot water or in a top loading machine. They work with whites and colors. I just toss one right in the machine (yes, in the machine with a front loader). It dissolves quickly and makes my laundry look and smell clean.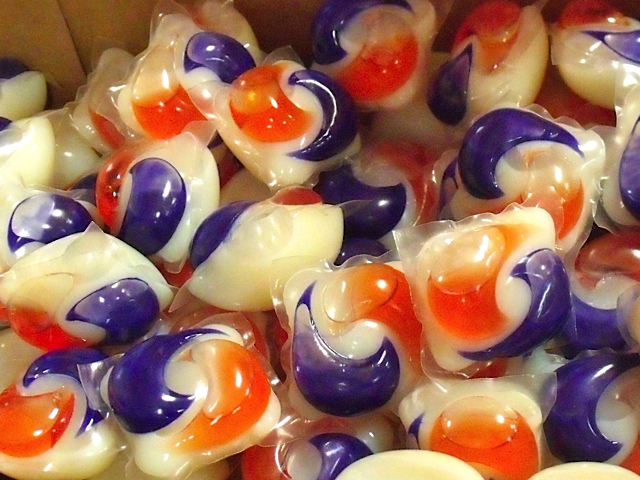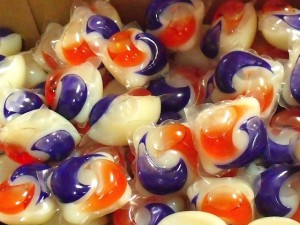 Tide Pods make laundry easy. Everyone likes easy, but it's especially helpful if you want kids to help with the laundry. It would also be easier to carry a couple pods with you to the laundromat instead of a big jug of detergent and bottles of stain remover and brightener.
And, in case you're wondering, Jencarlos' own laundry is washed in Tide. I asked.
He's not just a good looking hired hand. This is a product that he personally endorses. With his busy schedule and touring, he is typically not the one to do the laundry, but he absolutely does use Tide in his home.
HOW TO CONNECT – You can follow Tide on Twitter and like them on Facebook AND you can follow Jencarlos on Twitter and like him on Facebook.
Disclaimer/Disclosure – Sponsored event.