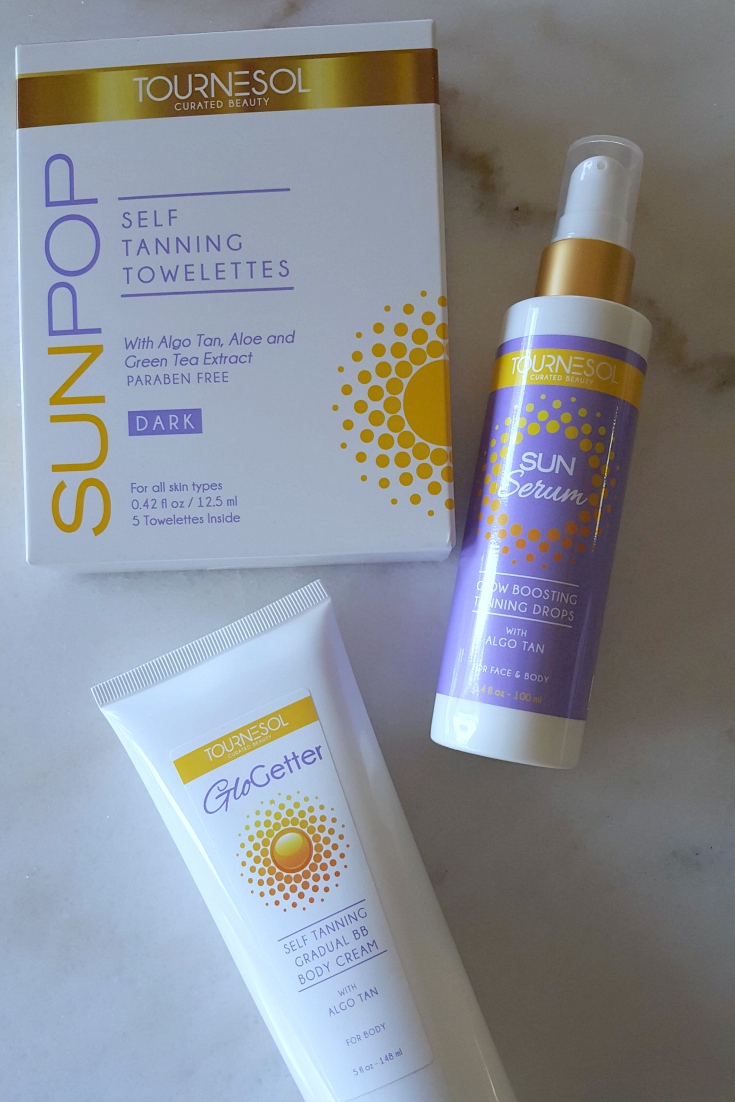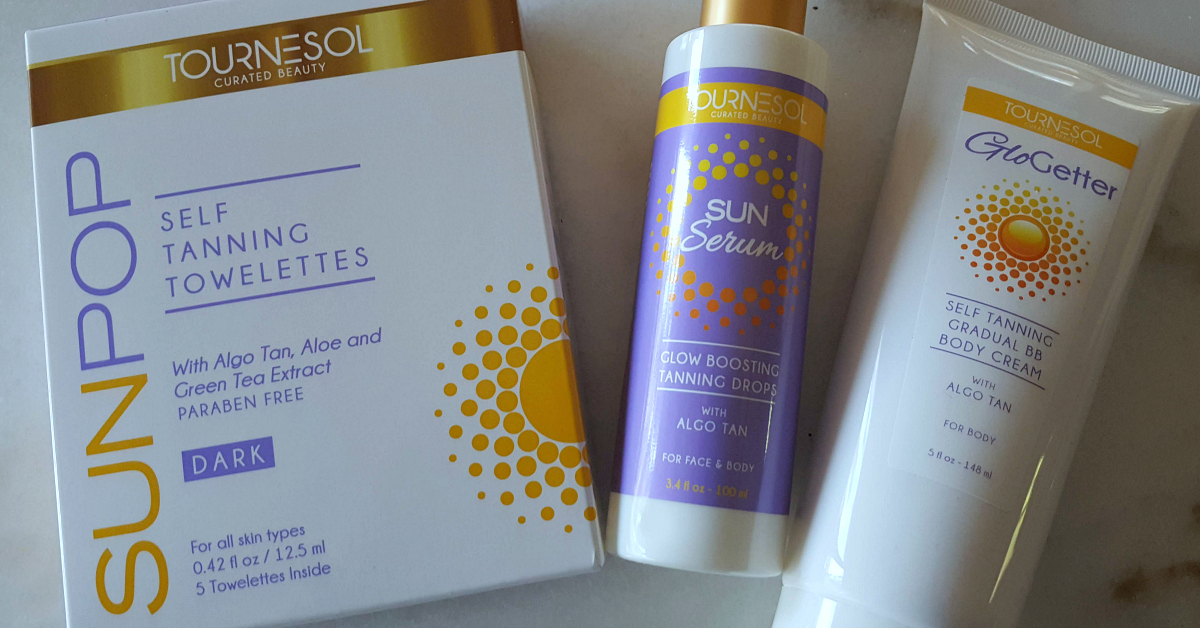 I love it, when my skin has a sun kissed glow. However, I'm not willing to risk permanent damage. Now, I've got Tournesol Self Tanning products to help give me a glow without the risk of too much sun.
Previously, I tried and liked their SunDust Mineral Bronzer. And this Spring they have launched three new products that give me new options for sunless tanning. All of them are made with marine based Algo Tan, which is formulated to provide a natural looking tan.
First, SunPop Self Tanning Towelettes make tanning easier than ever. They give even coverage without streaks, and there is no mess.
Second, Sun Serum Glow Boosting Drops can be added to my favorite regular skincare products to turn them into a self tanner.
Third, GloGetter Self Tanning Gradual BB Cream moisturizes as it tans, so skin looks radiant and healthy.
I'm impressed with the high quality of Tournesol Curated Beauty, so it's fantastic that there are so many options for sunless sun kissed skin!
Which of these would be best for you? You can use one or all three!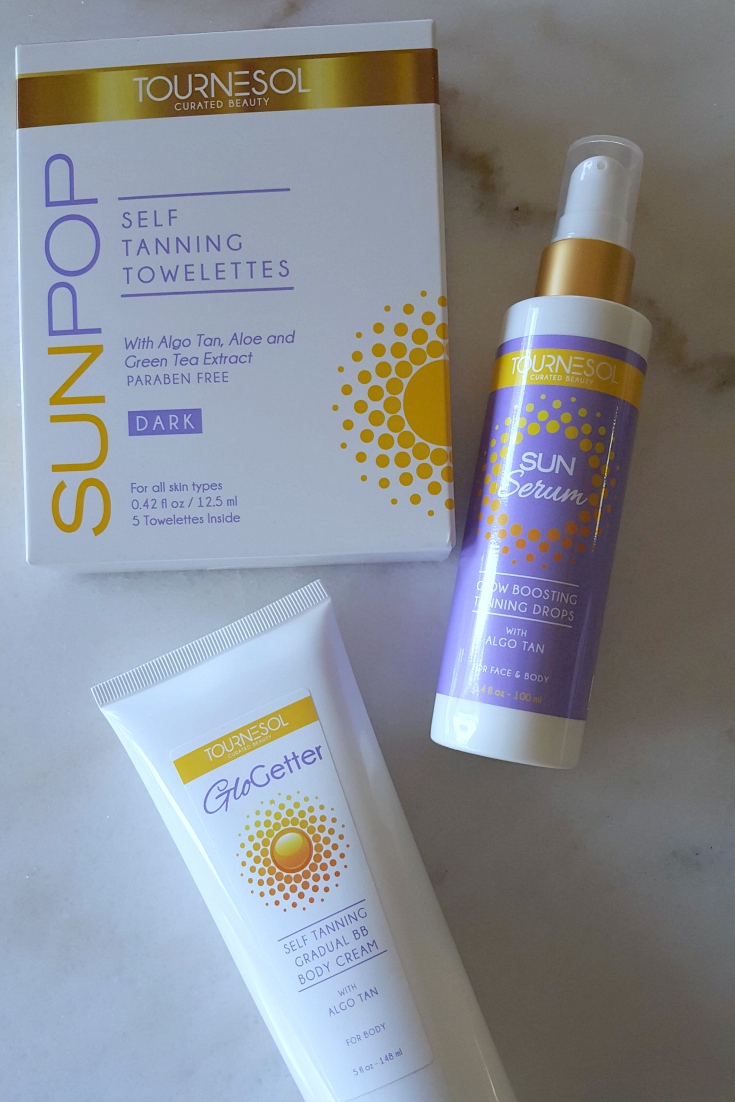 Check out these other shopping articles, so you can get great ideas and savings on products you want and need.