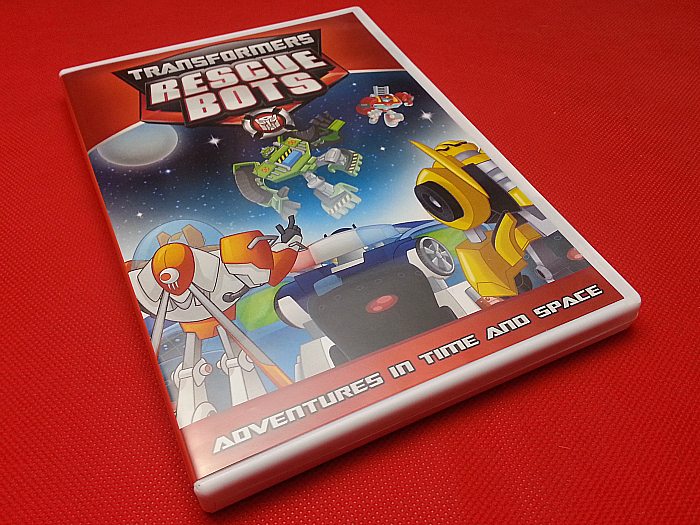 Transformers Rescue Bots are back and ready for action! Chase, Heatwave, Blades and Boulder are here to entertain, educate and inspire. Yes, I did throw the word "educate" in there. Kids will just think the show is fun, but there are some excellent life lessons about teamwork and the importance of being ready to help. Kids can feel empowered to make good choices and do the right thing.
Rescue Bots are very similar to other Transformers series, but the show has been designed to appeal to the younger crowd. It most definitely succeeds. The characters are colorful, cute and the whole show is kid-friendly.
Adventures in Time and Space includes five action packed episodes:
It's A Bot Time
Unfinished Business
Switcheroo
Time After Time
The Last of Morocco
Transformers Rescue Bots
Adventures In Time And Space

Shout! Factory
Release Date 2/23/16
Synopsis: "Griffin Rock's Autobot first responders — Chase, Heatwave, Blades and Boulder — are back for five more action-packed adventures! Only this time, they're proving that they'll stop at nothing to protect their Earth friends, even if it means traveling through all of time and space!"
Click HERE for free Transformers coloring pages.
Enter daily through the Rafflecopter giveaway form below: