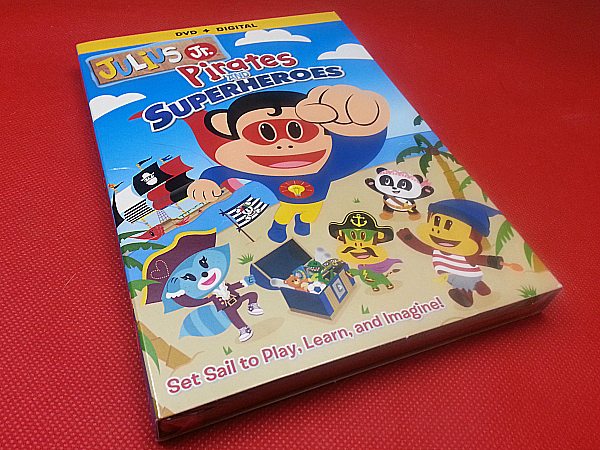 Julius Jr. is a wonderfully entertaining show that airs on Nick Jr. It's designed for preschoolers, but your bigger kids may have fun watching it, too, especially if they are fans of Paul Frank's artistic characters.
Julius likes to use his brain and his imagination as he and his friends embark on fun adventures. The show is entertaining and reinforces good life skills. Kids will learn about friendship, teamwork and doing good things for others.
Pirates and Superheroes has over an hour of programming that includes 6 fun-filled episodes:
Farmer Sheree

Dez the Dragon

Banana-licious
Pirates and Superheroes
Bouncy Beans
A Real Hero
Are your kids or grandchildren ready for some Julius Jr. style fun?
Julius Jr.
Pirates & Superheroes

Not Rated
Release date 2/24/15
Synopsis: "Join Julius Jr., a funky monkey with a penchant for invention, as he steps inside his magical cardboard box playhouse for delightful, music-filled adventures that raise smiles as they inspire young minds. Whether Julius Jr. and his pals are using teamwork and invention to outsmart a Pirate Captain or discovering that it takes more than just super powers to be a real superhero, they show how much fun it is when you combine learning and imagination with friendship and teamwork!"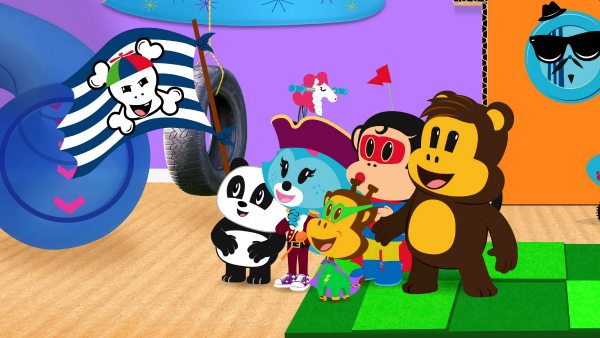 Enter daily through the Rafflecopter giveaway form below: