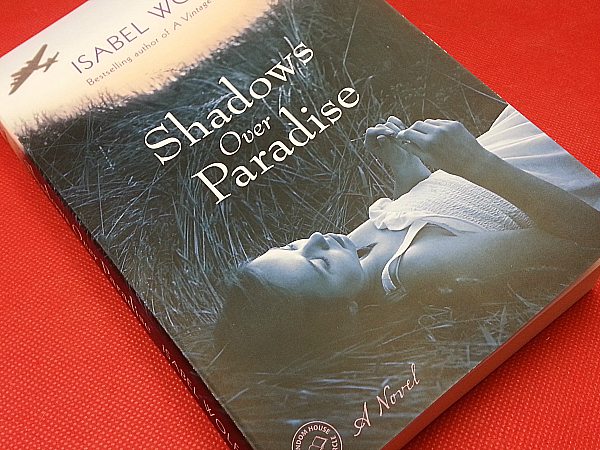 "Sometimes the only way forward is through the past."
Shadows Over Paradise is a beautiful tale of two different women who both need to work through their pasts in order to make the present a future better for themselves and others.
Isabel Wolff is a master storyteller who has authored many best sellers that have been translated into dozens of different languages. She is from the UK and currently lives in London with her family.
When I was younger and learning about the history of World War II in school, it was presented in simplified terms – the bad guys (Hitler, Nazis and the Japanese who bombed Pearl Harbor) were fighting against the good guys who prevailed. Now, it is very obvious that there were many other stories that need to be told to understand this time period more completely. This book does that beautifully. Yes, it's fiction, but by making these stories personal, we can get a deeper glimpse into how the atrocities of war impacted the individuals involved.
Shadows Over Paradise was originally published in the UK under the name Ghostwritten. It is now available in the US with it's new title.
Shadows Over Paradise

A Novel
by Isabel Wolff
isbn 978-0345533180
Pub. date 2/10/15
Description: "Jenni Clark is a ghostwriter. She loves to immerse herself in other people's stories—a respite from her own life, and from a relationship that appears to be nearing its end. Jenni's latest assignment takes her to a coastal hamlet in England, where she's agreed to pen the memoir of an elderly farm owner named Klara. Jenni assumes the project will be easy: a quiet, ordinary tale of a life well lived. But Klara's story is far from quiet. She recounts the tale of a family torn apart by World War II, and of disgraceful acts committed against a community in the Japanese prison camps on the Pacific island paradise of Java. As harrowing details emerge and stunning truths come to light, Jenni is compelled to confront a secret she's spent a lifetime burying."
Enter daily through the Rafflecopter giveaway form below: