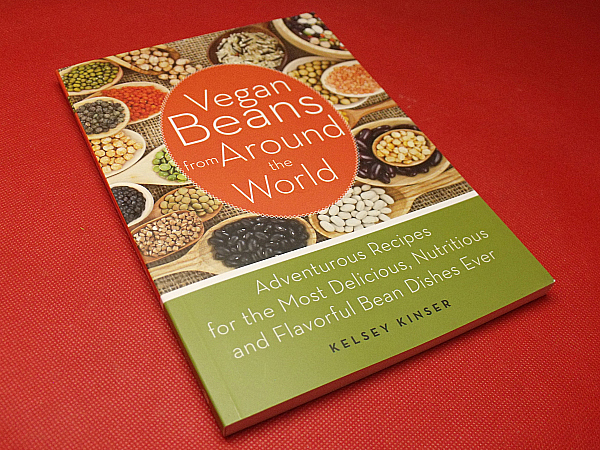 Do you love beans? I do! They are versatile and packed full of nutrition.
As a vegetarian, I need to make sure I get enough protein since I'm not eating meat. Beans are an excellent way to do this. Throughout the world, people from different cultures know that beans are a great way to satisfy hunger and provide nutrition that bodies need.
Vegan Beans from Around the World gives us a variety of recipes that will keep our diets interesting and provide us with plenty of plant based protein. Some of the dishes are familiar and others are more adventurous. The recipes are clearly explained and easy to follow. The author also includes her personal thoughts about the food and cultural information that adds to the experience.
Vegan Beans from Around the World

100 Adventurous Recipes for the Most Delicious, Nutritious, and Flavorful Bean Dishes Ever
by Kelsey Kinser
isbn 978-1612432854
Pub. date 3/25/14
Description: "AN EXPANSIVE COLLECTION OF EXCITING INTERNATIONAL RECIPES FOR HEARTY, HEALTHY, MOUTHWATERING MEALS The biggest challenge in following a vegan, cruelty-free diet is finding adequate sources of protein outside of animal-based products. Vegan Beans from Around the World solves protein woes with a huge variety of recipes from every corner of the globe, each one drawing on a single amazing food source—beans."
Here are a few of the many dishes that sound wonderful to me:
Cuban Black Beans

African Curried Black-eyed Pea & Coconut Soup
Dutch Split Pea Soup
Crispy Roasted Edamame
African Peanut Soup
CONNECT – You can like Ulysses Press on Facebook and follow them on Twitter.
Enter daily through the Rafflecopter form below: