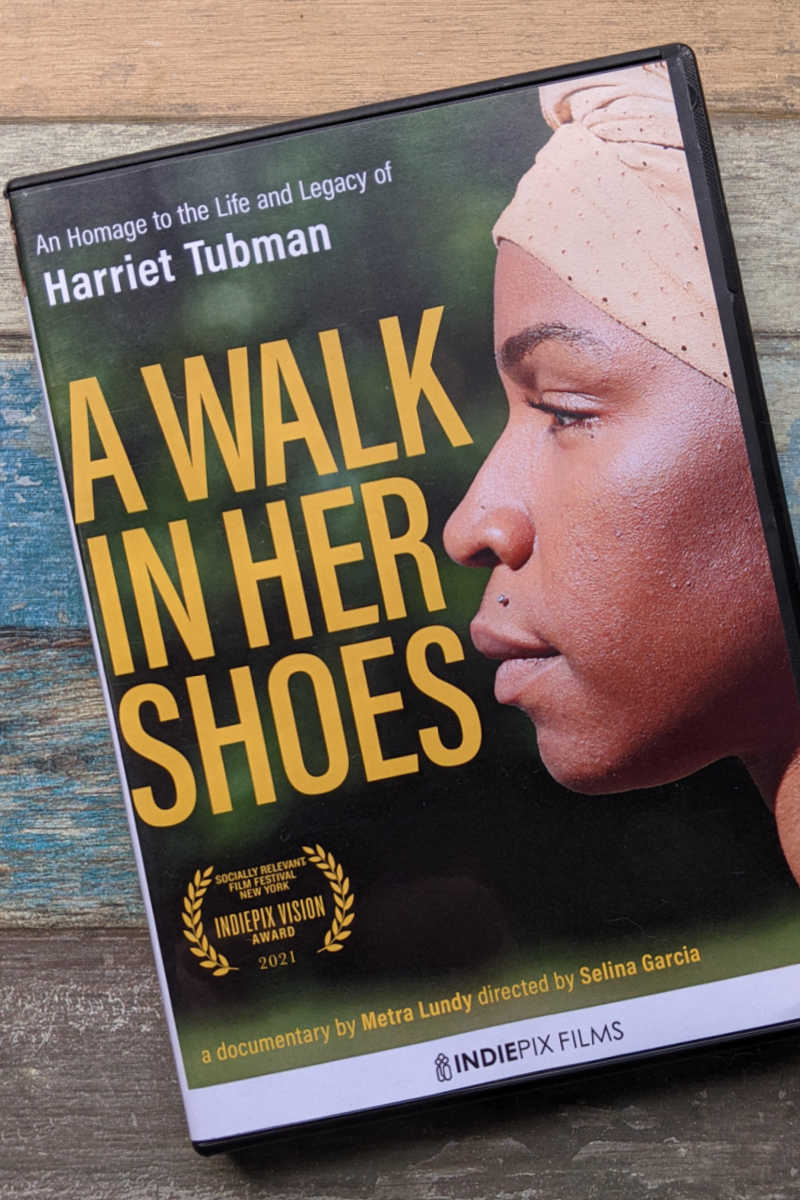 An Homage to the Life and Legacy of Harriet Tubman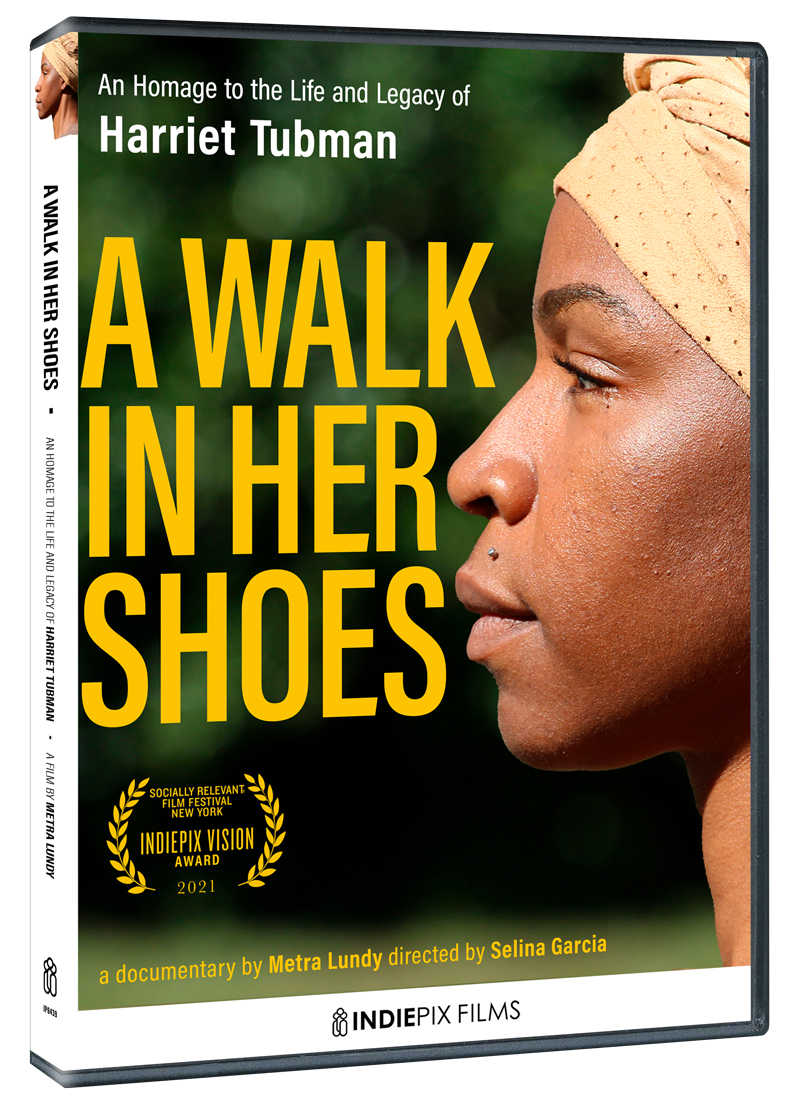 See history and current events in a new way, when you watch the A Walk in Her Shoes documentary about Harriet Tubman's journeys.
Can you imagine walking 695 miles like Harriet Tubman did many times?
Metra Lundy not only imagined it, she actually recreated 245 miles of Harriet Tubman's journey walking from coastal Maryland to St. Catharines in Canada.
The experience transformed her and can transform those of us who watch the documentary.
I've read books and articles and have watched other films about this subject, but none of them impacted me the way this film does.
A Walk in Her Shoes shines a light on history and ties it into the present in an intimate and thoughtful way.
"You need to know what happened before to even understand what's happening today."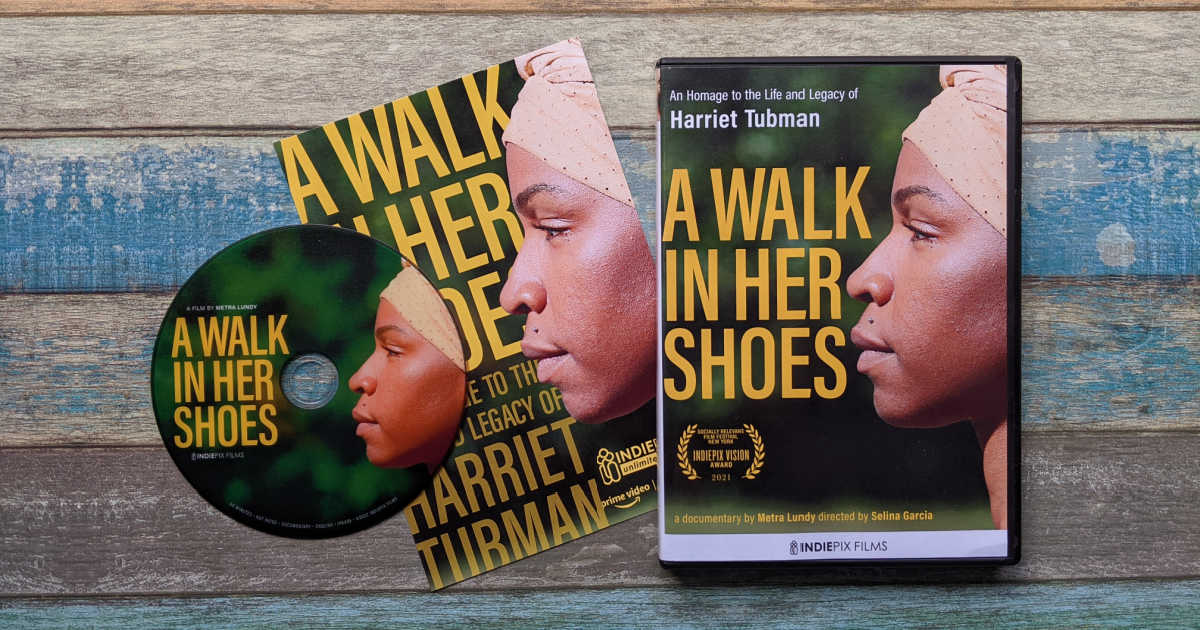 An Homage to the Life and Legacy of Harriet Tubman
Indiepix Films
Not Rated
Release Date 1/18/22 11:59pm ET
Synopsis
In a quest to overcome one of the biggest obstacles of her life, personal trainer and author Metra Lundy simulates a walk to freedom by re-tracing the steps of the great American heroine, Harriet Tubman, from Maryland to Canada.
In doing so, Metra discovers who she really is, answering a call to live life on purpose.
The feature-length documentary that shares one woman's intimate story of personal awakening, discovery, empowerment, and triumph.
The film documents the 695 mile route that Tubman took in the 1880s, as the filmmakers traverse their own emotional journeys and Metra covers 245 miles of on foot, as Tubman did numerous times, freeing herself and countless others from enslavement.
Along the way, the filmmakers interview Underground Railroad historians, social workers, and community leaders, bringing the scope of Harriet Tubman's epic journeys into a poignant and unprecedented present-day context.
Director
Selina Garcia
Cast
Metra Lundy
Genre
Documentary
History
Official Movie Trailer
Documentary DVD Giveaway
Prize: A Walk in Her Shoes DVD ($17.99)
1 Winner
Ends 2/17/22 11:59pm ET
Check out my other giveaways, so you can have more chances to win prizes.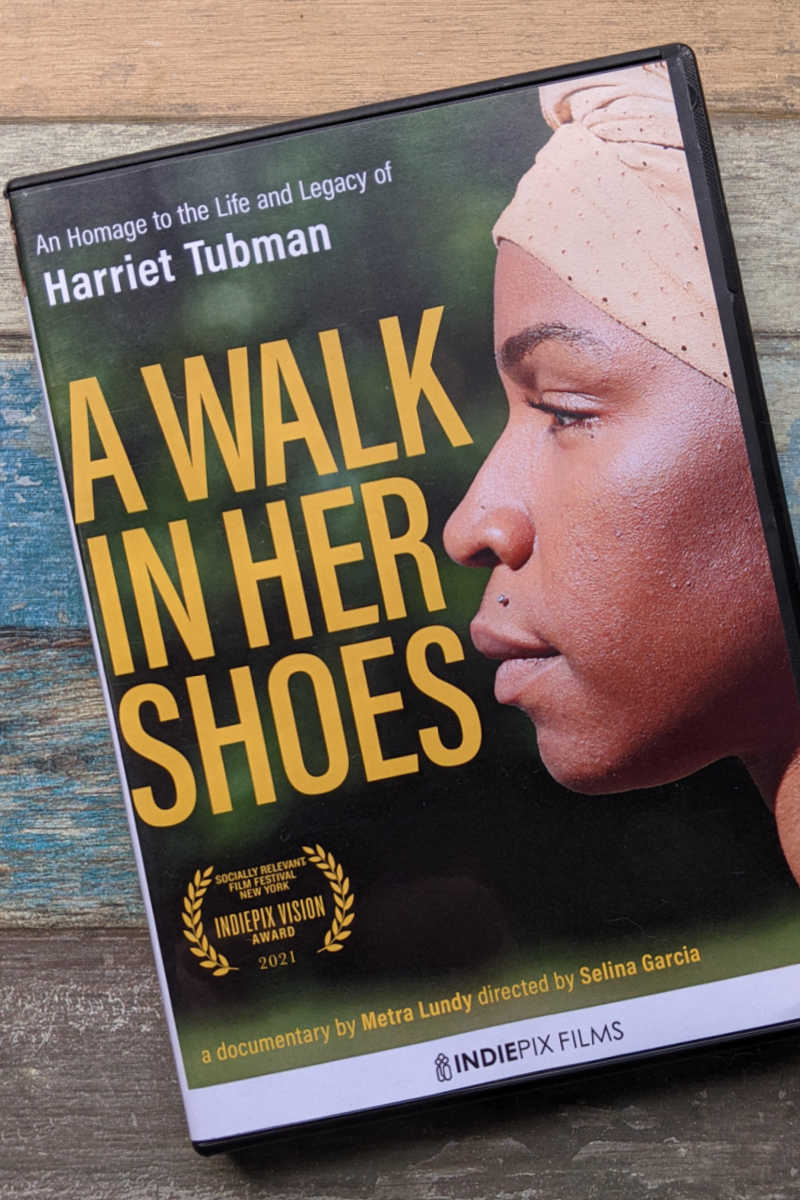 More from Mama Likes This
Take a look at my other entertainment articles, so you can keep up with the latest TV, movie and book news.
Black History Documentary Movies
Free Printable Black History Activity Pages
Additional Free Printables
Check out my free printables, when you are looking for fun activities to do at home.
Many are from Disney and Shout Factory, so they feature movies, TV series and characters that your kids already know and love.
Some are educational, but others are just plain fun.
There are coloring pages, crafts, word puzzles, mazes, memory games and, also, many other family friendly activities.