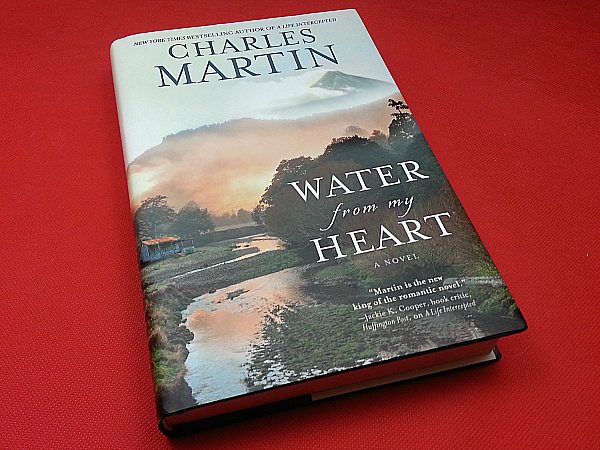 Actions have consequences.
Sometimes these consequences are good and other times they are not. We can learn from our mistakes and bad behavior and can sometimes make up for the damage we've caused. With big issues or a series of bad actions, correcting the wrongs and finding redemption can seem impossible.
Water from My Heart is a moving story of second chances. After a life of choices that led to personal benefit and success, Charlie Finn is not content with the damaging results his choices have caused for others. He wants to correct the wrongs.
The story is wonderful to read and there are lessons to learn (or reinforce) about responsibility, love and redemption. We can't change what has happened in the past, but we can make the present and future better.
Water from My Heart

A Novel
by Charles Martin
isbn 978-1455554706
Pub. date 5/19/15
Description: "Charlie Finn had to grow up fast, living alone by age sixteen. Highly intelligent, he earned a life-changing scholarship to Harvard, where he learned how to survive and thrive on the outskirts of privileged society. That skill served him well in the cutthroat business world. But when his choices produce devastating consequences, he sets out to right wrongs, traveling to Central America where he will meet those who have paid for his actions, including a woman and her young daughter. Will their fated encounter present Charlie with a way to seek the redemption he thought was impossible–and free his heart to love one woman as he never knew he could?"
Enter daily through the Rafflecopter giveaway form below: