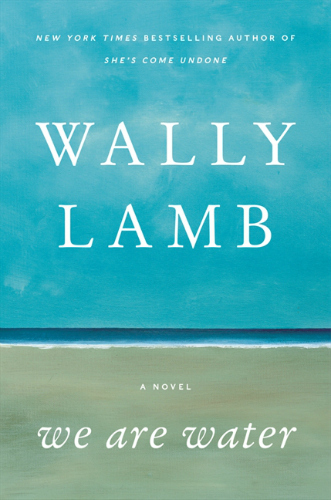 Whether I'm reading a book or just going about my real life, I love to figure out and understand why people act and think they way they do. People are fascinating. If we just look at the surface, it's easy to pass judgement. I prefer to go deeper than that.
In We Are Water, Wally Lamb takes us inside the heads and hearts of some unique characters who are trying to find their way amidst change that is difficult to handle. The issues they face are modern and relevant. While I didn't identify with one particular character, I found pieces of many of them that were very relatable. The entire story feels real and will make you think of how you fit in this ever changing world of ours.
We Are Water

A Novel
by Wally Lamb
isbn 9780061941023
Pub. date 10/22/13
Synopsis: "In middle age, Annie Oh—wife, mother, and outsider artist—has shaken her family to its core. After twenty-seven years of marriage and three children, Annie has fallen in love with Viveca, the wealthy, cultured, confident Manhattan art dealer who orchestrated her professional success. Annie and Viveca plan to wed in the Oh family's hometown of Three Rivers, Connecticut, where gay marriage has recently been legalized. But the impending wedding provokes some very mixed reactions and opens a Pandora's box of toxic secrets—dark and painful truths that have festered below the surface of the Ohs' lives."
CONNECT – You can follow HarperBooks on Twitter.
Enter daily through the Rafflecopter form below: