NatGeo Weird But True Facts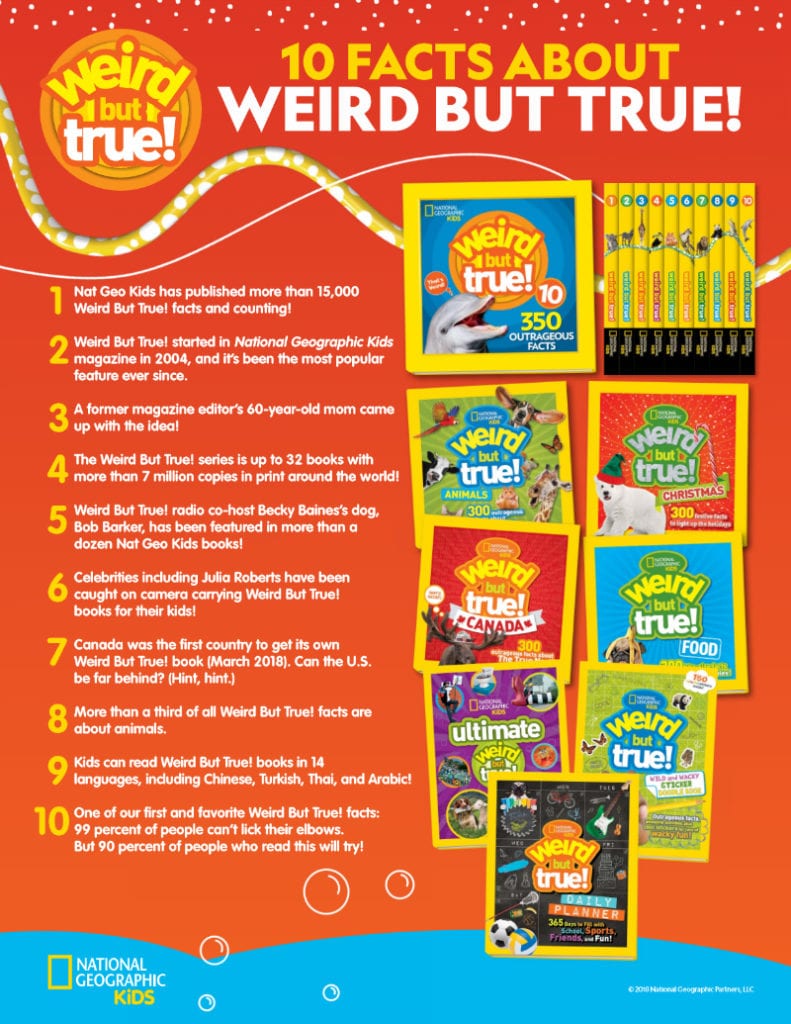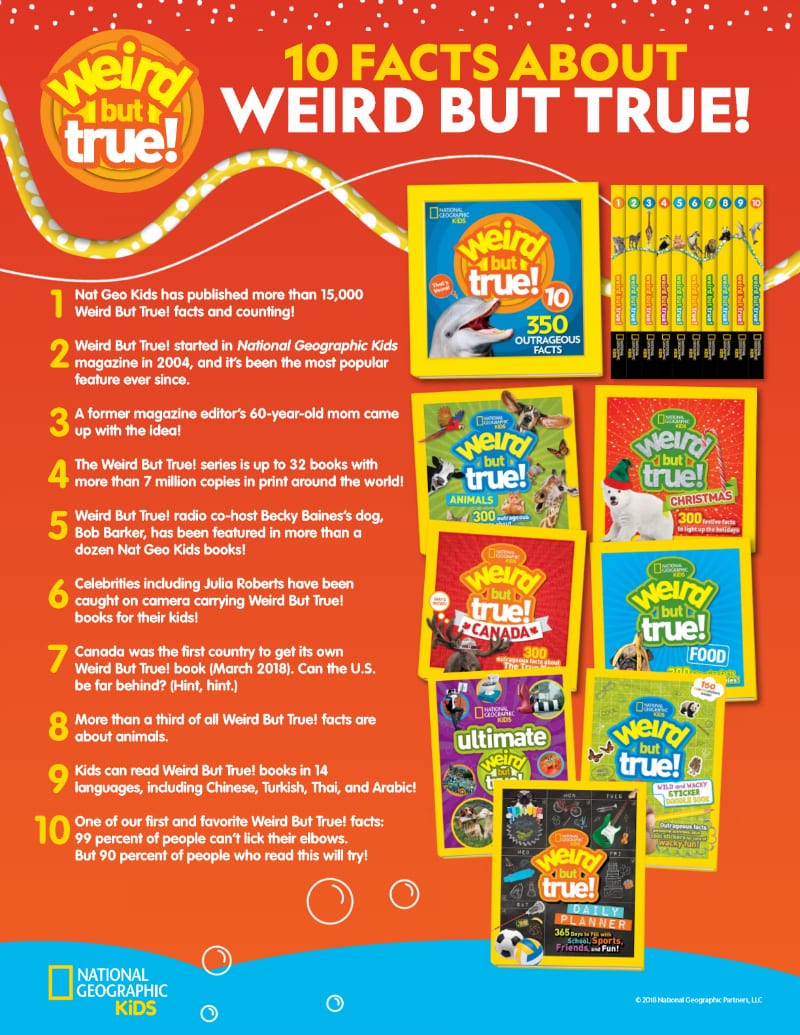 Click HERE to download the free Weird But True facts printable from National Geographic Kids. Print it out or just save it to your computer.
I loved trivia and interesting facts as a child, and still do as an adult. Nat Geo Kids Weird But True books are a whole lot of fun, and they are great gifts for curious kids.
Additionally, check out our other free printables.