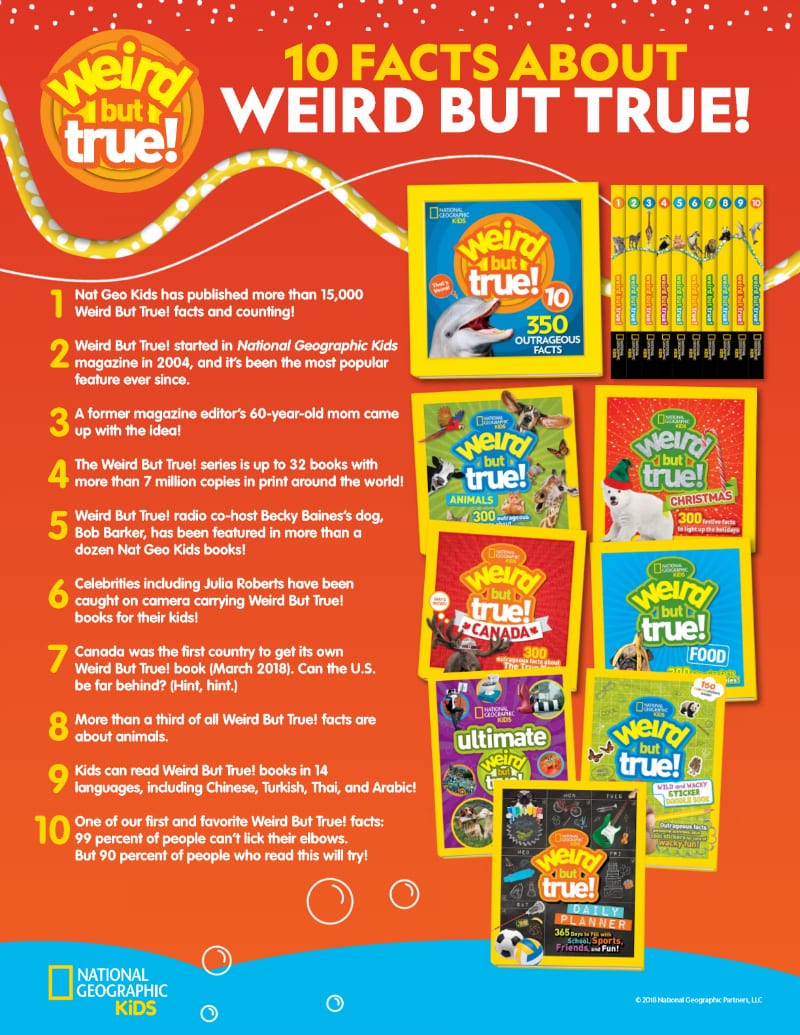 NatGeo Weird But True Facts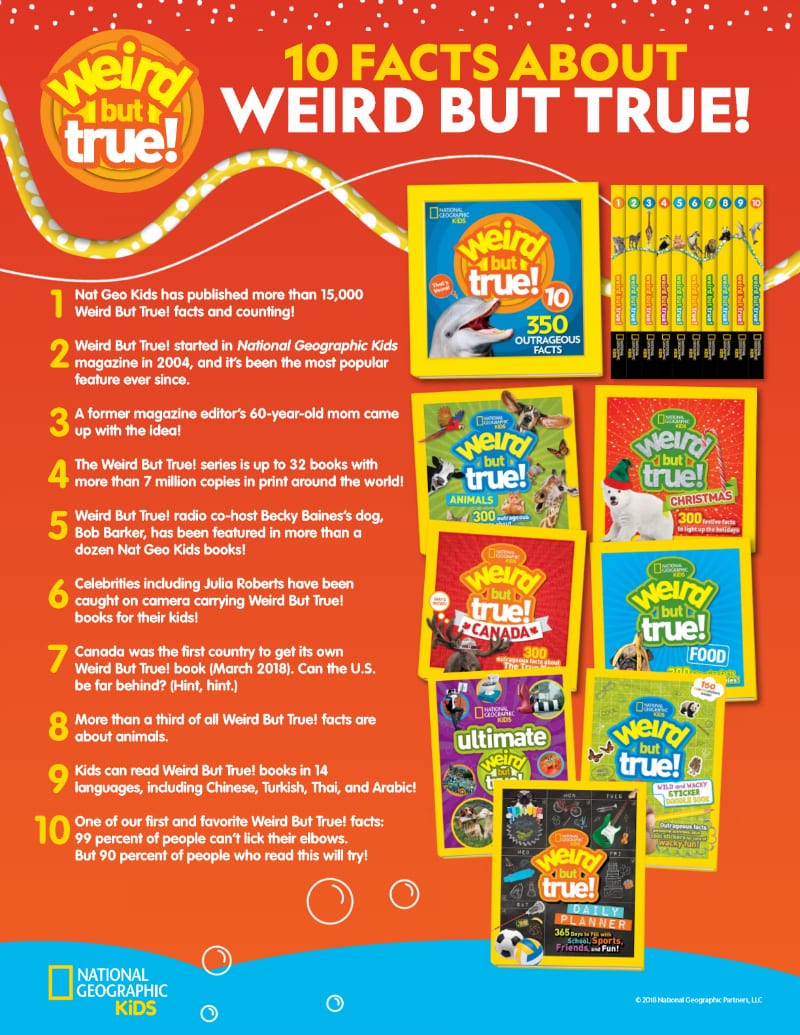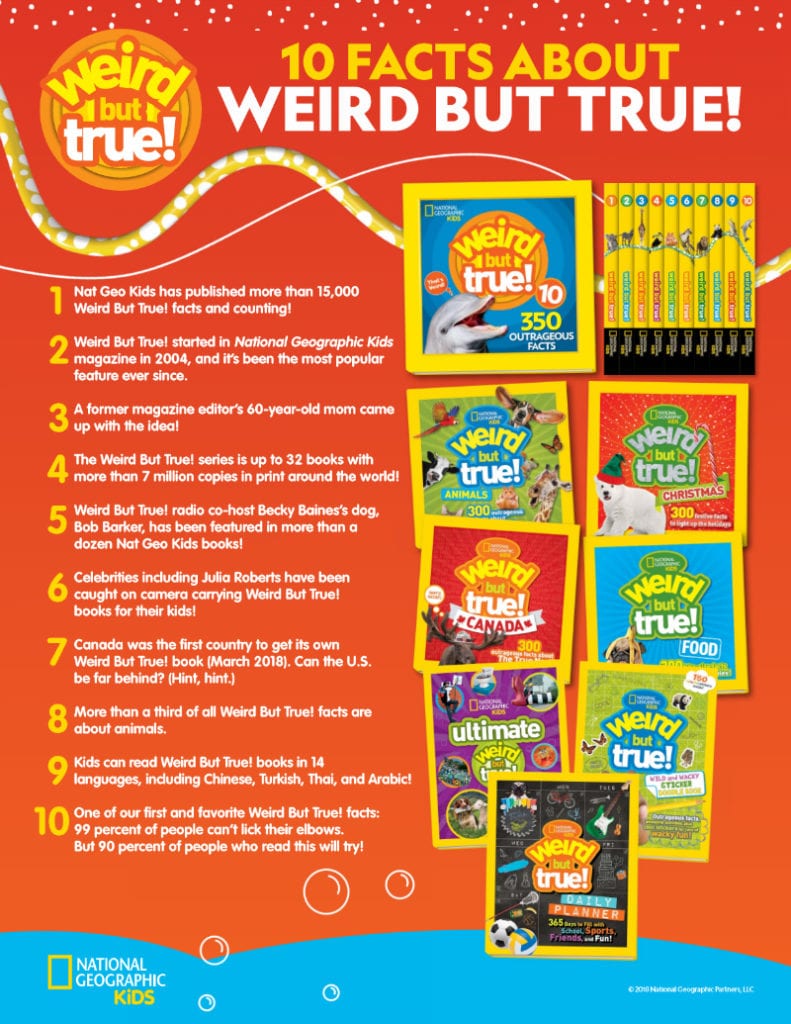 Click HERE to download the free Weird But True facts printable from National Geographic Kids.
Print it out or just save it to your computer.
I loved trivia and interesting facts as a child, and still do as an adult.
And, like many families, we had a subscription to National Geographic Magazine. I loved looking at the pictures and reading the articles, so it was always fun to see what would be in the latest issue.
It was always a treat to get an in depth look at other cultures and to see amazing scenery from around the world.
These days, children can get a lot of inspiration from the books and other educational materials from Nat Geo Kids.
Nat Geo Kids Weird But True books are a whole lot of fun, and they are great gifts for curious kids.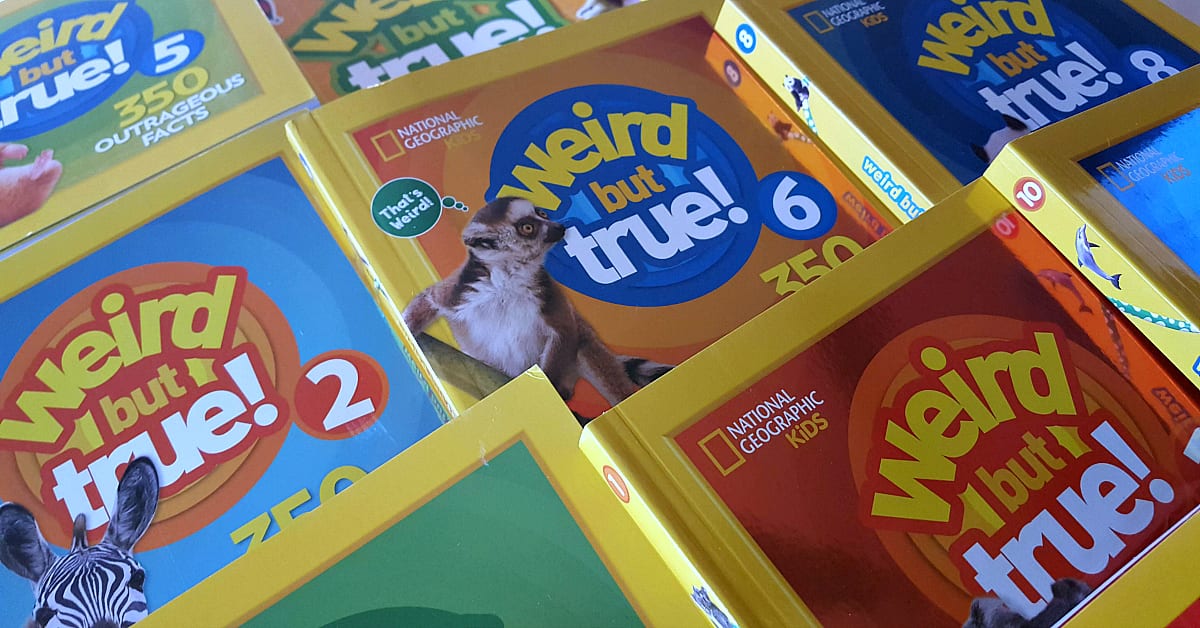 For year round fun, take a look at the rest of my free printables.
Many are from Disney and Shout Factory, so they feature movies, TV series and characters that your kids already know and love.
Some are educational and some are just plain fun. There are coloring pages, crafts, word puzzles, mazes, memory games and other family friendly activities.