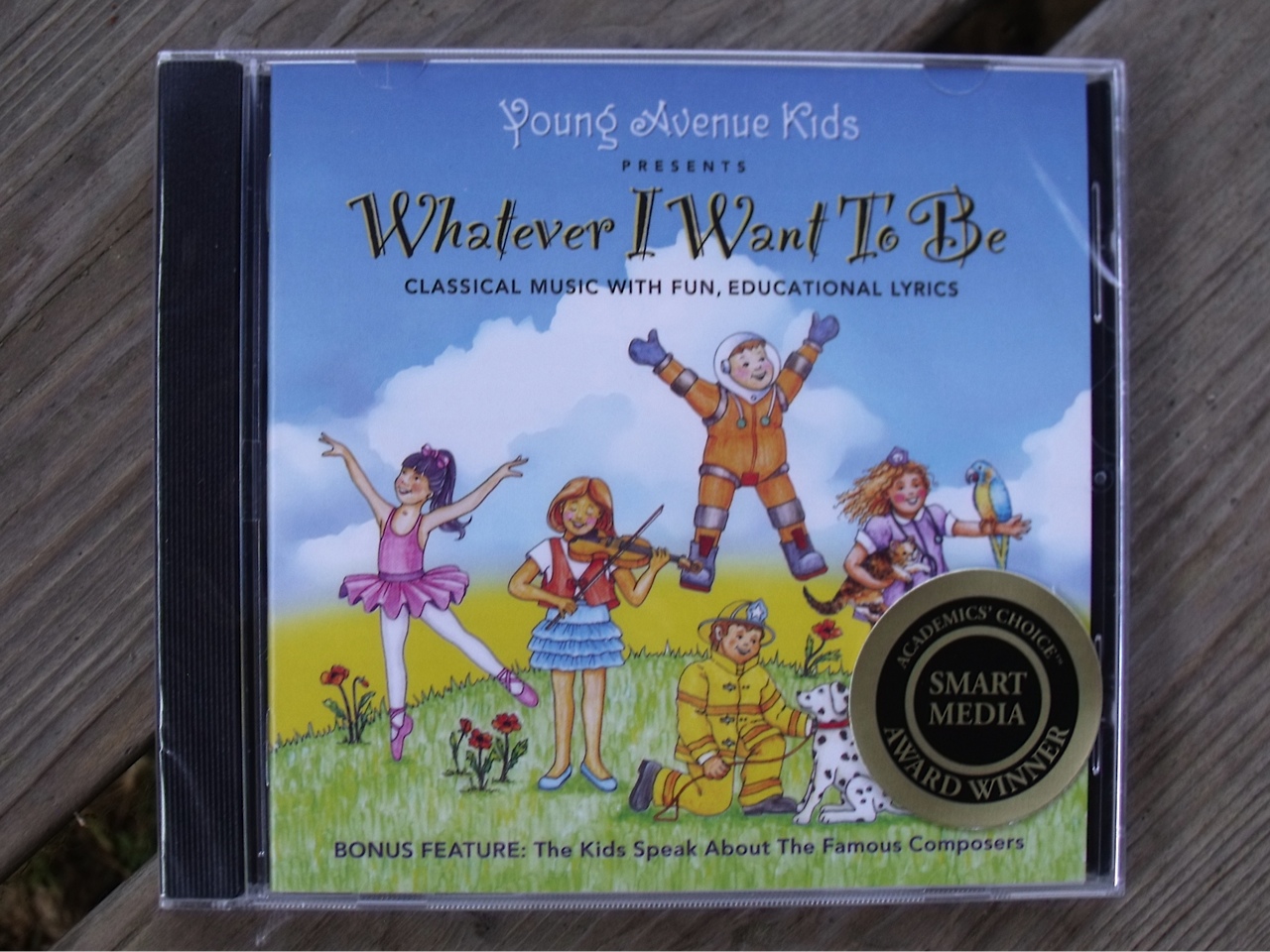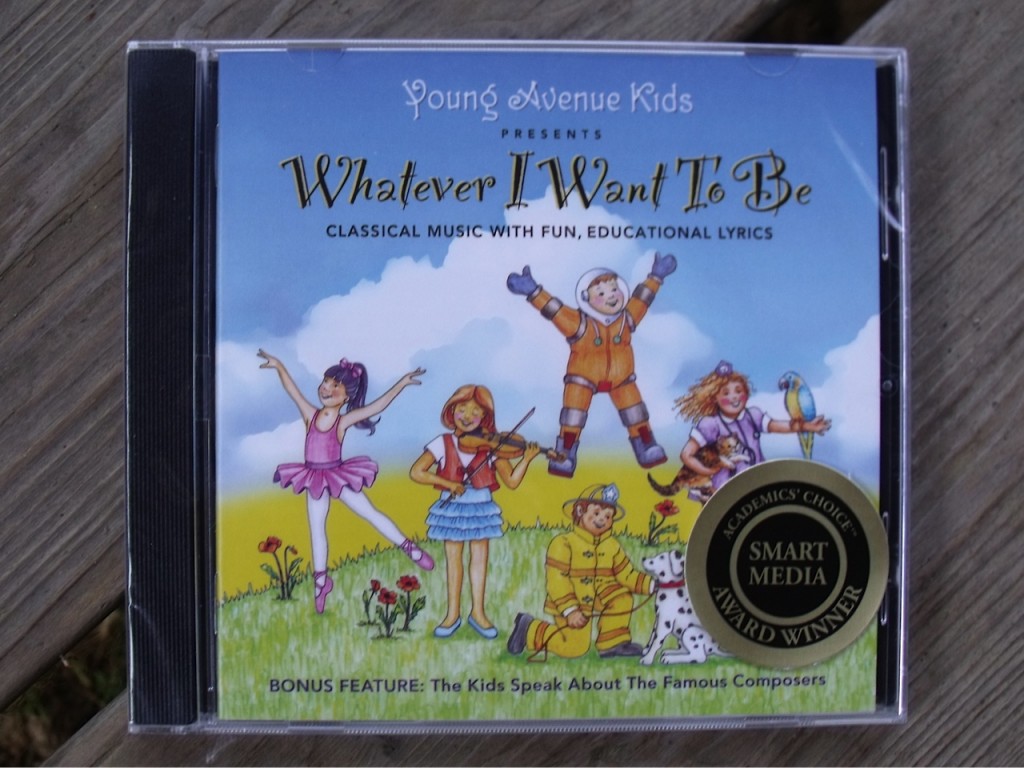 There is lots of music available for kids. Young Avenue Kids is unique in that kids are actually featured on the CD – very very talented kids!
Whatever I Want To Be has recognizable traditional classical music with lyrics with that are fun and educational. The music hasn't been "simplified" for children, it's as beautiful as it was originally intended to be. The children's voices are professional and a treat to hear. Composers include Rossini, Hayden, Grieg and others.
Ilana Melmed is the producer, singer and lyricist. Raised in South Africa, she now teaches in Los Angeles at USC. She put together a cast of talented children who are enthusiastic about music. This is evident in their singing and in their spoken words.
Young Avenue Kids will inspire children to appreciate and enjoy the beauty of classical music.
Whatever I Want To Be
Young Avenue Kids CD
Release date 5/28/13
Blast Off with Suppe
The Orchestra Families
The Gorgeous Butterfly
William Tell Is Oh So Swell
Nighttime in The Toy Store
Tic Toc, Tic Toc
Whatever I Want to Be
Clouds
Clean Up Time
That's The Way To Brush Your Teeth
The Circus
The Kids Speak About the Composers (educational discussion in the kids' voices)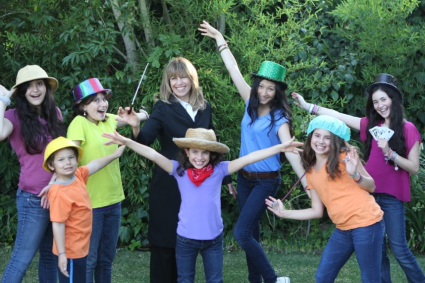 Enter daily through the Rafflecopter form below: