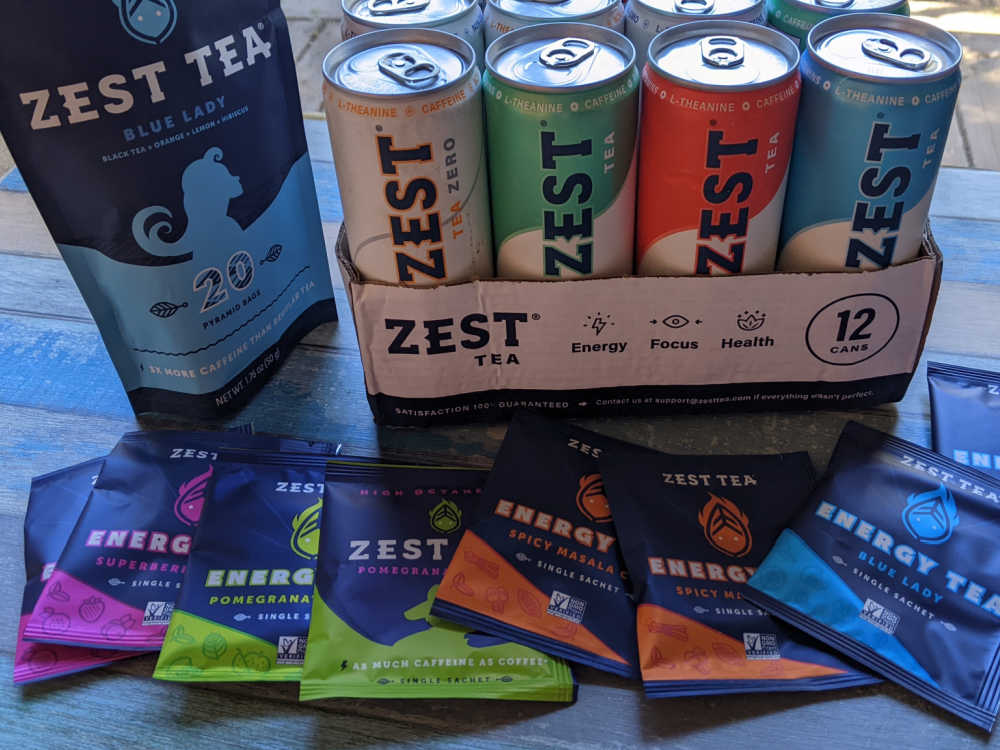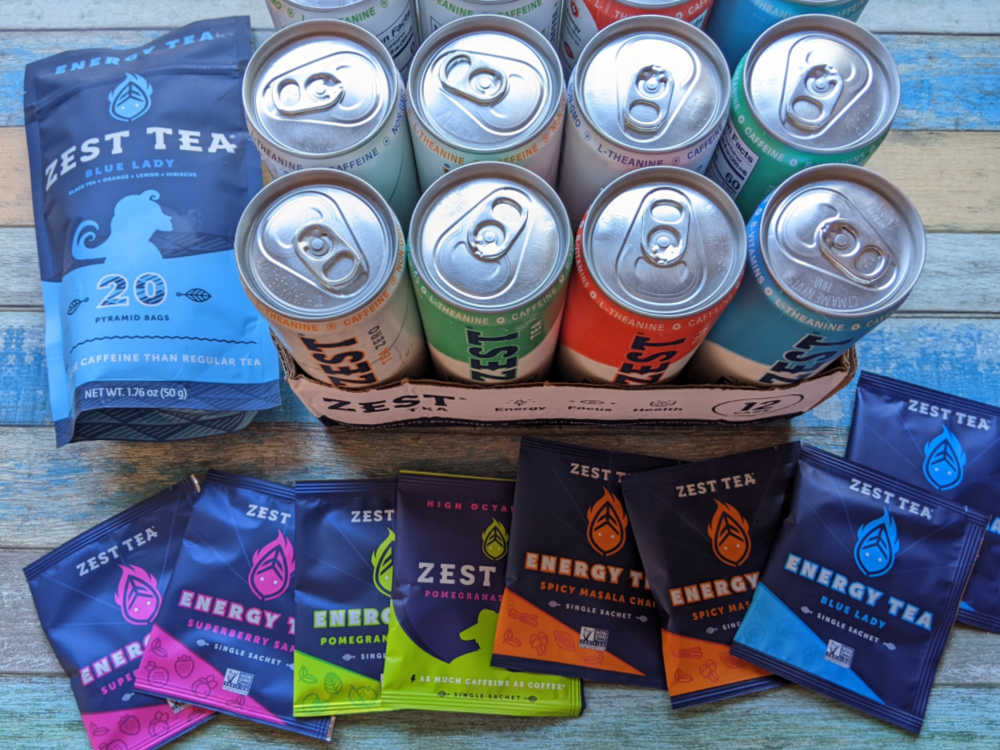 Delicious Tea with Extra Caffeine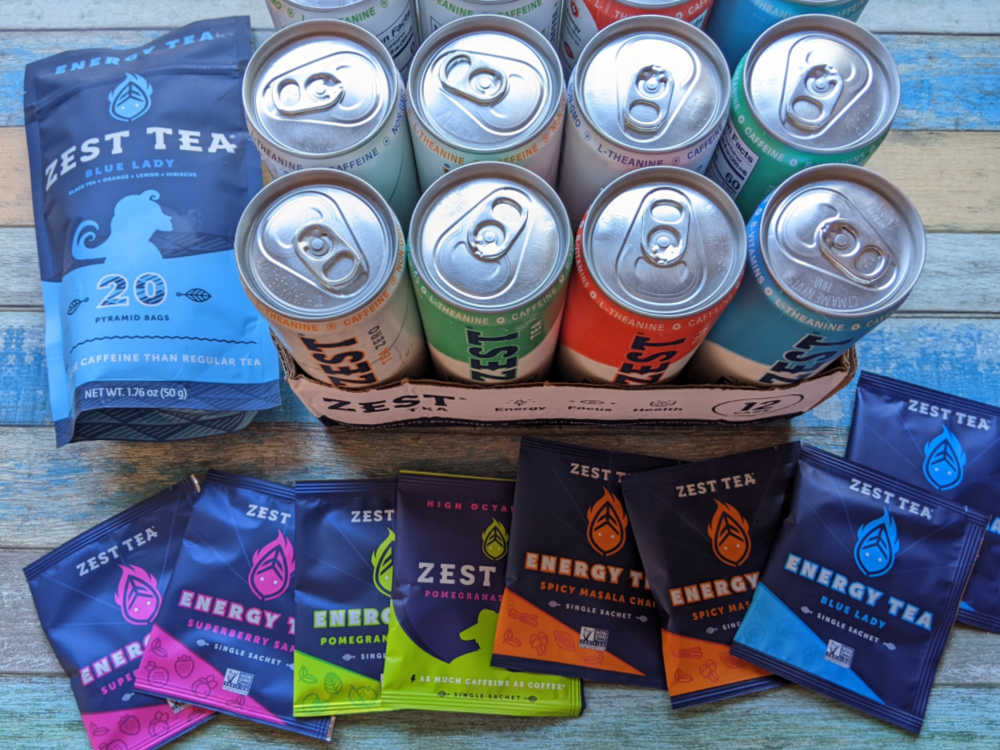 Zest high caffeine tea gives plant powered energy, when you drink a can of sparkling tea or brew your own with their loose leaf and tea bags.
Each serving of Zest Tea has 120 to 150mg of caffeine, which is about 3 times the amount you'd get in a regular cup of tea.
That's enough for me to notice the energy, but there are no jitters when I drink it and no crash later.
The drinks contain the amino acid theanine, which is said to help with focus.
The tea tastes fantastic, so I'd be happy to drink it just for the flavor.
But it does have caffeine, so I will gladly enjoy the extra energy boost.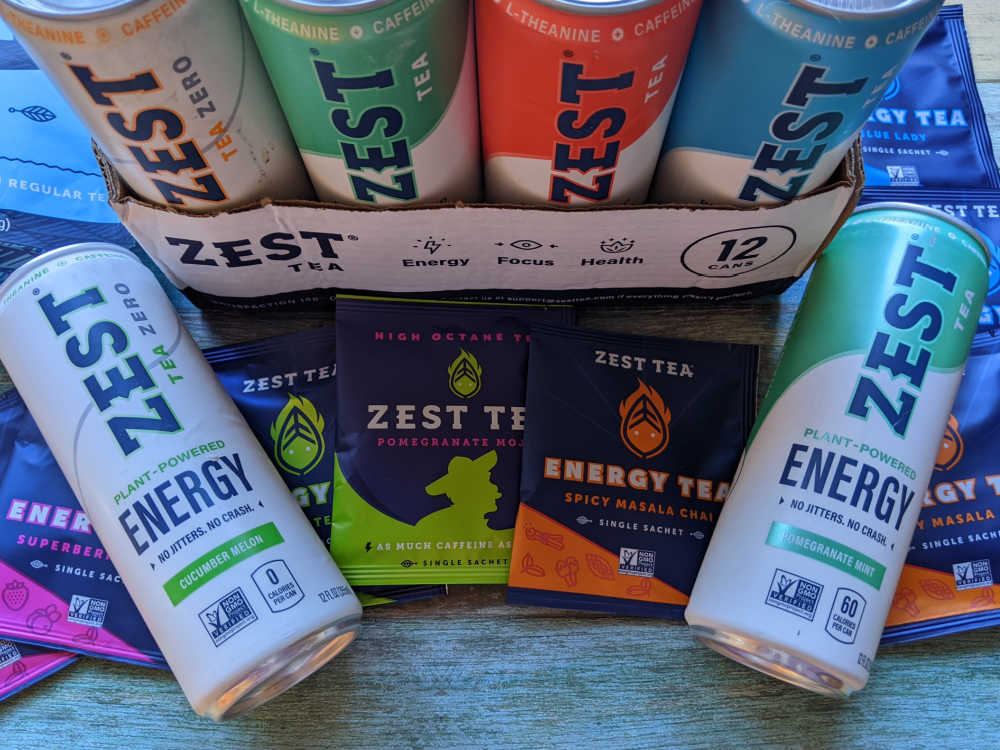 Plant Powered Energy Sparkling Teas
When you want an energy boost right now wherever you are, Zest Tea has you covered.
There are two versions of the canned sparkling teas: Tea Zero (zero calories) and the regular which has just 60 calories per can.
Choose from 6 unique flavors:
Passionfruit Berry
Spiced Chai Infusion
Pomegranate Mint
Blackberry Lime
Blood Orange Mango
Cucumber Melon
Each one is delicious and they are a little bit out of the ordinary, so you will know this is not your usual energy drink.
The sparkling drinks have a good amount of flavor and aren't too sweet.
My current favorite is Cucumber Melon, but we like them all.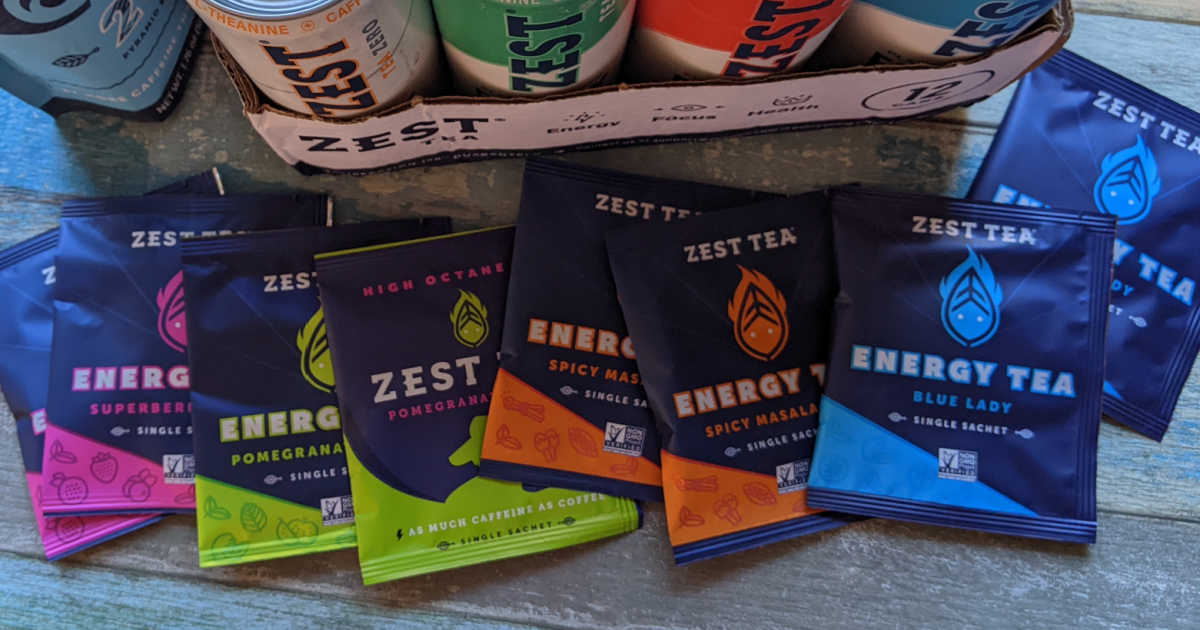 Energy Tea
When you have the time to brew your own tea, you can either use Zest Tea loose leaf tea or their single use tea bags.
The tea sachets are compostable, which is great for the environment.
There are six different blends to choose from:
Blue Lady
Pomegranate Mojito
Eary Grey
Cinnamon Apple
Spicy Masala Chai
Superberry Samba
My personal favorite is Blue Lady, which is a blend of Orange Pekoe black tea, orange, lemon, passion fruit, hibiscus and blue cornflower petals.
It is flavorful as is, but sometimes I add a little agave nectar or monk fruit sweetener.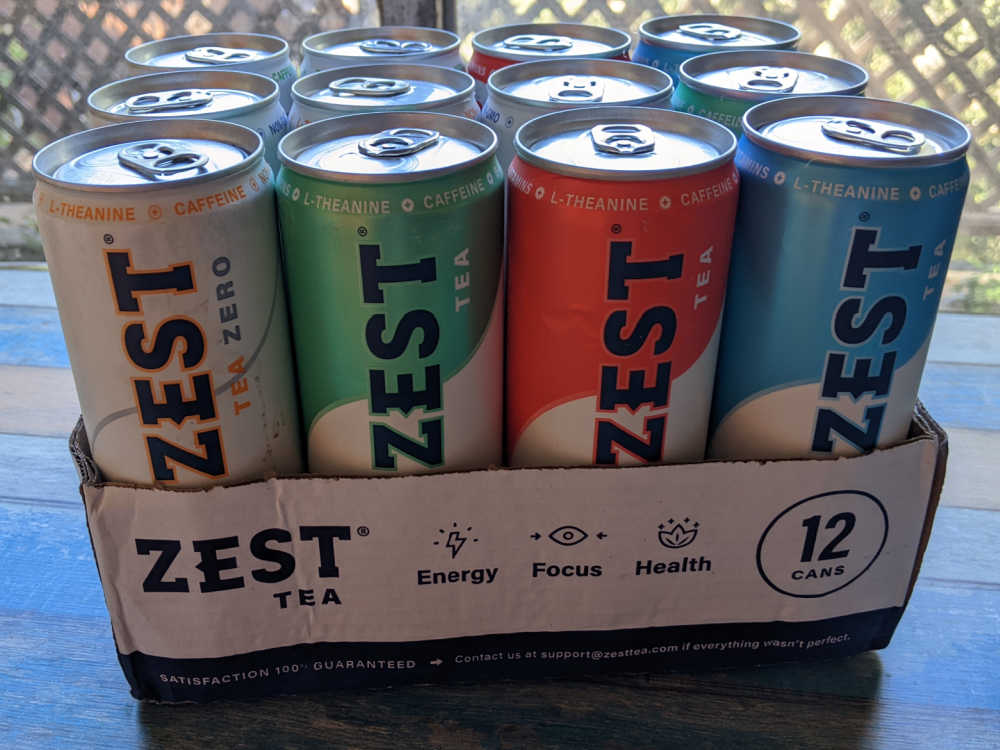 Is Zest Tea Good?
Yes!
We love Zest Tea.
The flavors are great and we like caffeine boost and really like that it doesn't make us jittery at all.
We usually brew our own tea for the flavor and for the ritual of the process.
And with Summer on the way, I know I'll be making pitchers of highly caffeinated sun tea with Zest Tea.
However, the bubbles in the cans of sparkling tea are fun, so it's a great way to enjoy a refreshing caffeinated beverage.
Whatever you prefer, Zest Tea is tasty and energizing.

Zest High Caffeine Tea Prize Package Giveaway
Prize: Zest Tea Prize Package (arv $52)
20ct Pouch Tea Sachets
12 Pack Sparkling Tea
Mini Sampler Pack
1 Winner
Ends 3/13/22 11:59pm ET
Check out my other giveaways, so you can have more chances to win prizes.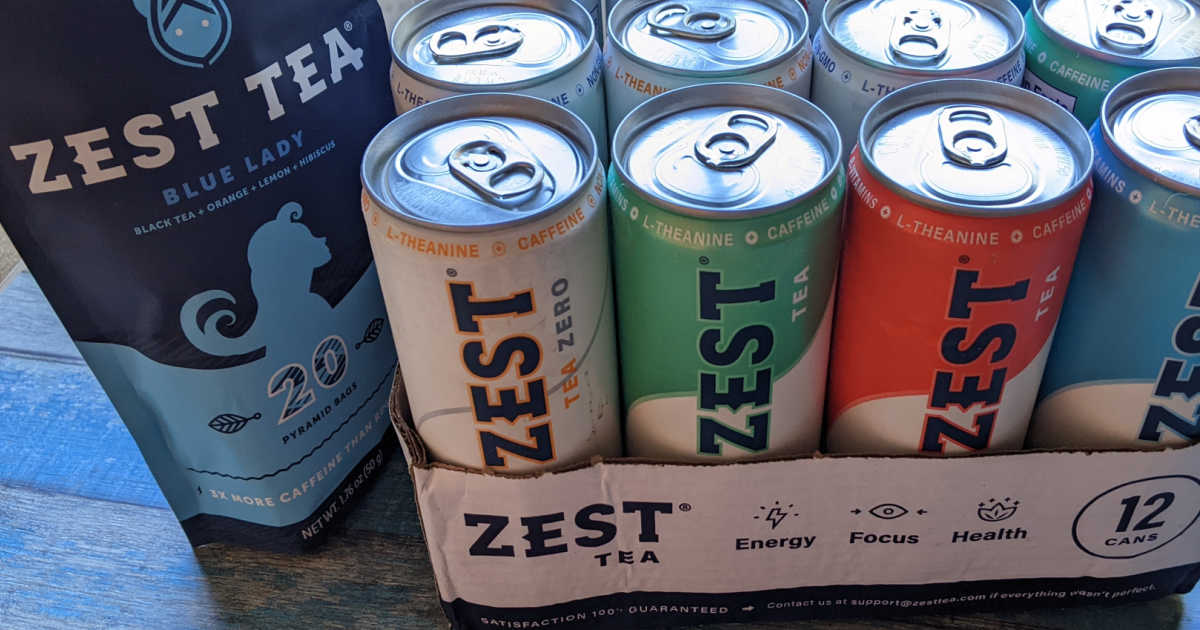 More from Mama Likes This
Take a look at my other entertainment articles, so you can keep up with the latest TV, movie and book news.
Free Printable Tea Coloring Pages and Crafts
Printable Activities to Enjoy At Home
Check out the rest of my free printables, when you are looking for fun activities to do at home.
Many are from Disney and Shout Factory, so they feature movies, TV series and characters that your kids already know and love.
Some are educational, but others are just plain fun.
There are coloring pages, crafts, word puzzles, mazes, memory games and many other family friendly activities.
Shopping Deals
For great deals on a beautiful assortment of gifts and necessities for adults, teens, kids and babies, check out these online stores.
What will you buy?