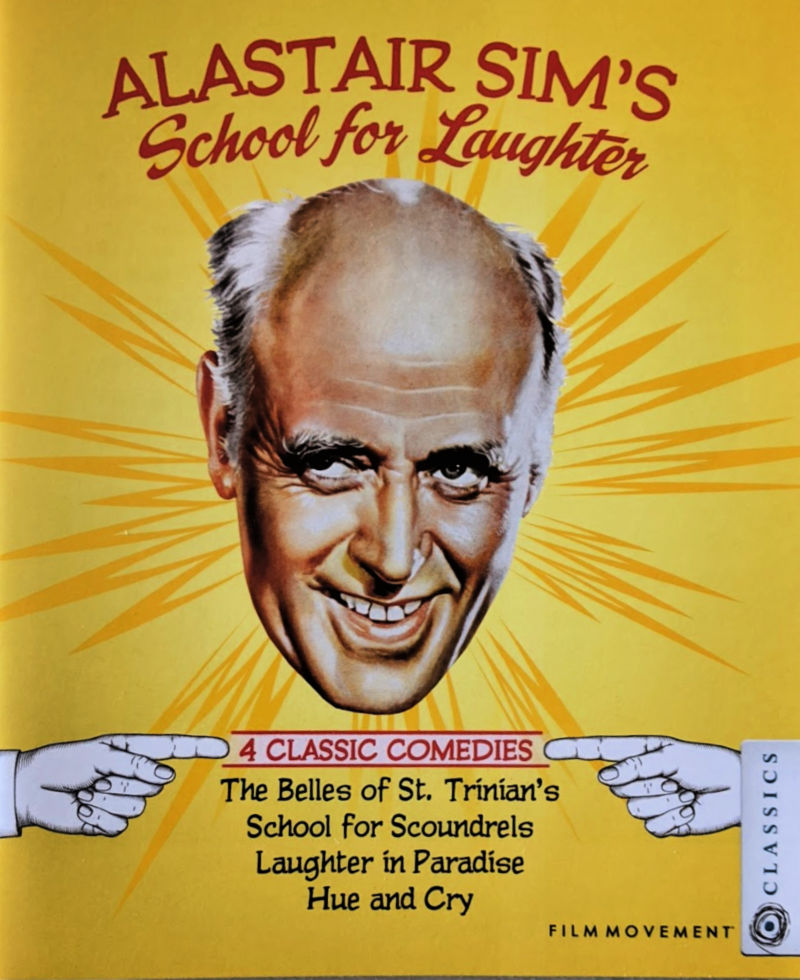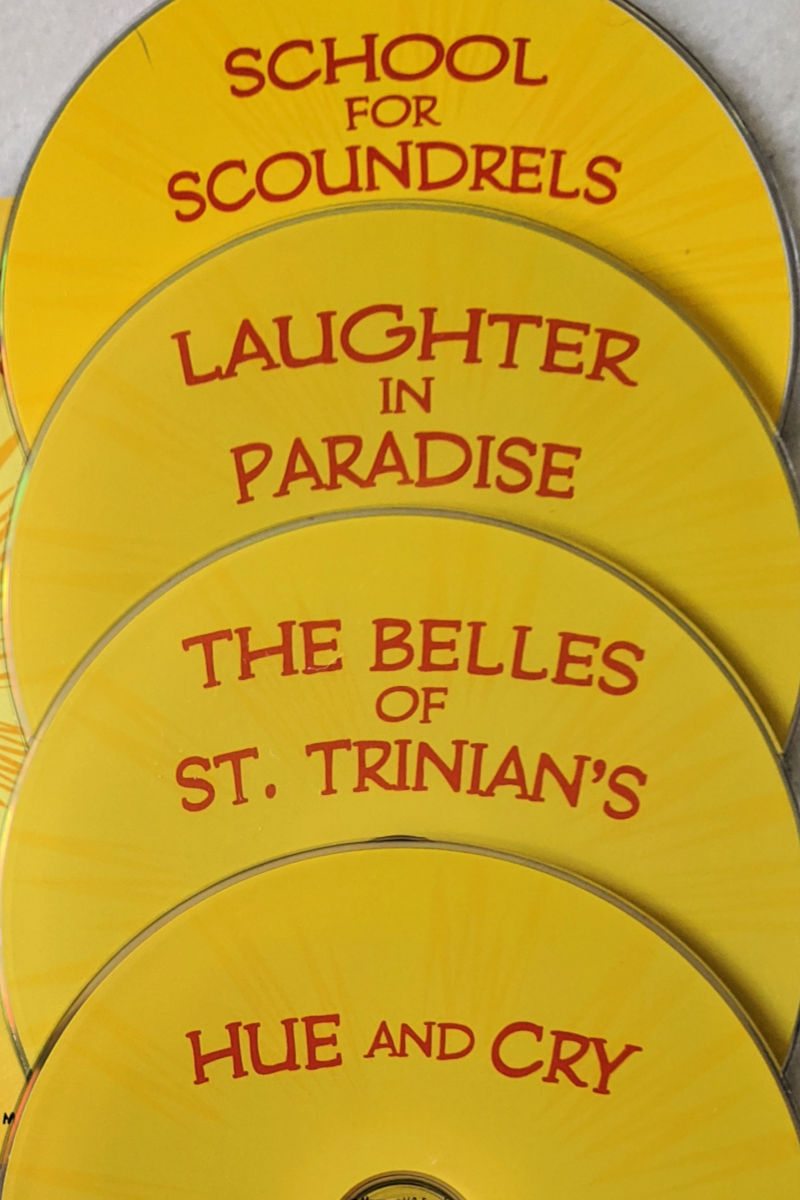 British Comedy Classics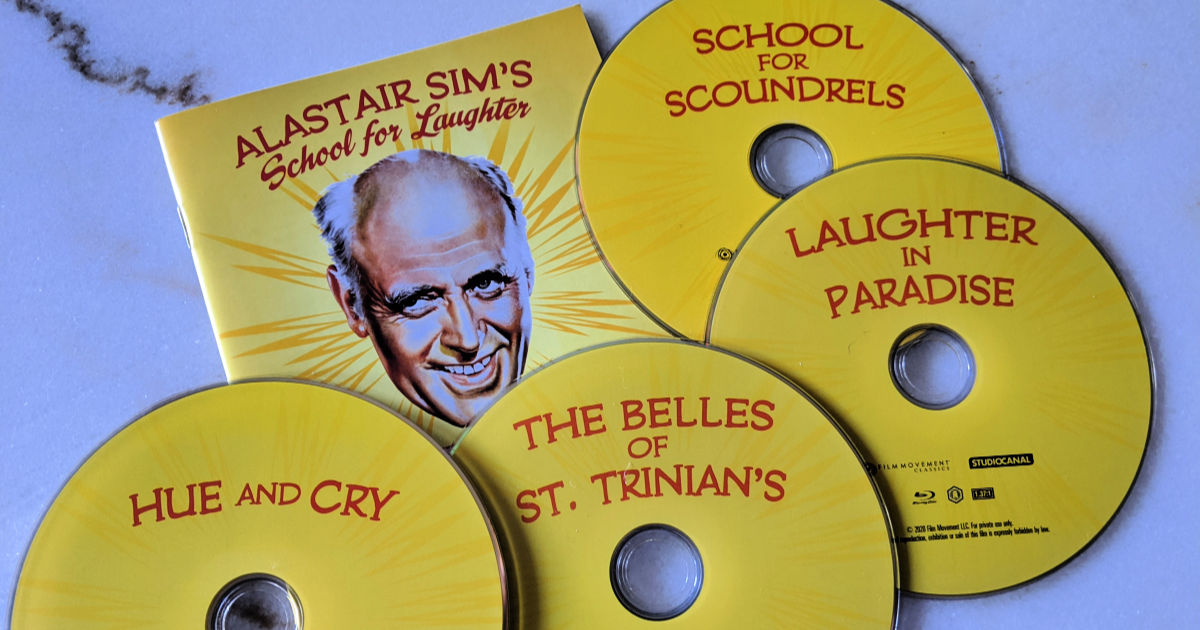 British comedy is the perfect antidote to stress, so it was a whole lot of fun to laugh my way through four Alastair Sim movies.
The films featured in this blu-ray set are all comedies, which he does very well.
You may also recognize him from his memorable performance as Ebenezer Scrooge, when he starred in the classic Christmas Carol movie.
All four movies are fun, but my current favorite is The Belles of St. Trinian's.
The films are a hilarious step back in time and the humor is distinctly British.
Film Movement Classics
Not Rated
Release Date 5/12/20
The Belles Of St. Trinian's
The schoolgirls of St. Trinian's are more interested in racing forms than books as they try to get-rich-quick.
They are abetted by the headmistress' brother.
In this classic comedy which spawned several sequels, both the headmistress and her brother are played by Alastair Sim. Based on the cartoons of Ronald Searle.
School For Scoundrels
Based on the Stephen Potter books One Upmanship and Lifemanship, Henry Palfrey tries hard to impress but always loses out to the rotter Delauney.
Then he discovers the Lifeman college run by 'Professor' Potter and discovers the secrets of success.
But has he the courage to put all his lessons into effect? From the director of Kind Hearts and Coronets.
Laughter In Paradise
Famed practical joker Henry Russell leaves 50,000 pounds to each of his four surviving relatives.
But his will has one last joke – they each have to undertake a task completely out of character within a month.
As each sets out on their objective they find that quite apart from the promised riches, they are unexpectedly getting a lot out of the challenge.
All except caddish Simon Russell, that is.
Released in 1951, Laughter In Paradise was Britain's top-grossing film.
Watch carefully and see a young Audrey Hepburn in a bit part as a cigarette girl.
Hue And Cry
Teenager Joe Kirby, fantasizing he's on the track of criminals, finds to his astonishment that it has all come true.
He has walked straight into the story of his comic book.
Very soon he convinces himself and his adventurous cronies the comic is being used as a means of communication between a master criminal and his gang of thieves.
The first of the Ealing comedies.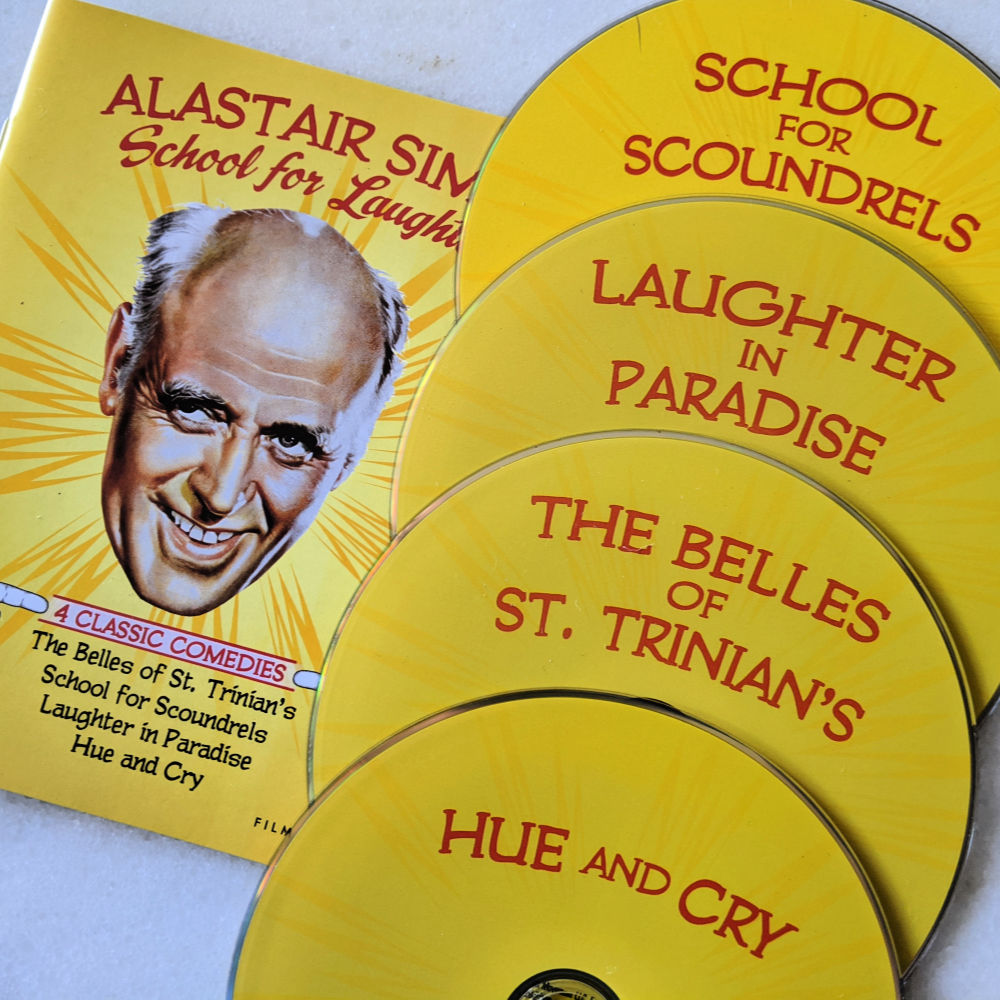 Check out my other giveaways, so you can have more chances to win prizes.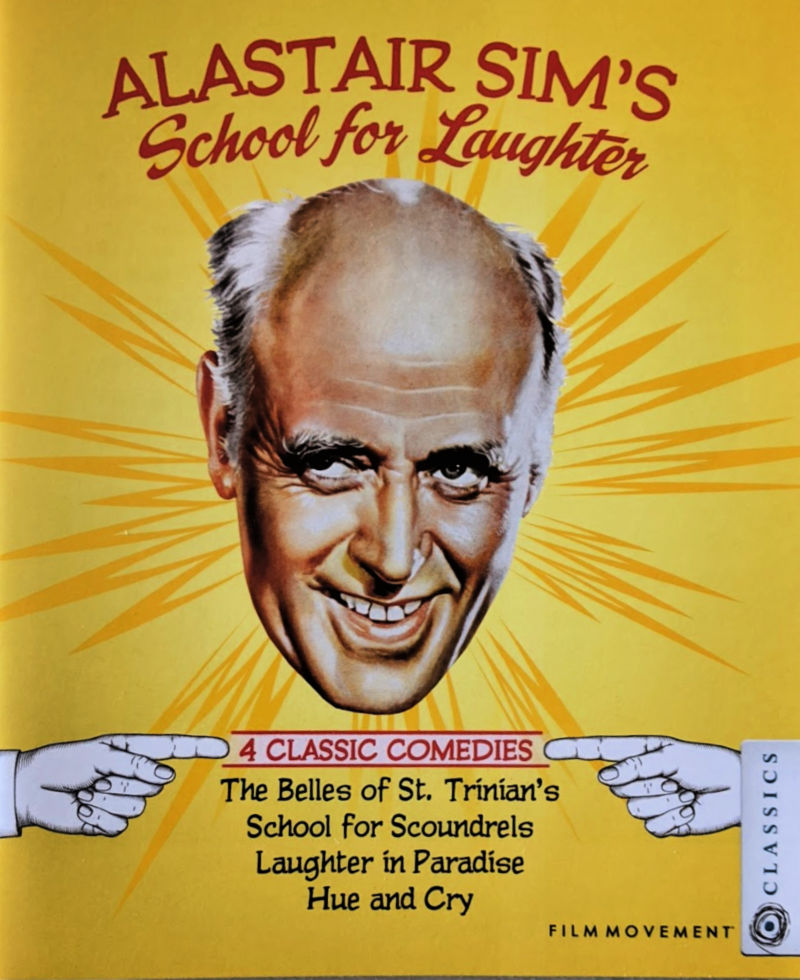 More from Mama Likes This
Take a look at my other entertainment articles, so you can keep up with the latest TV, movie and book news.
Check out my crafts and free printables, so you and your family can have lots of fun.
Many are from Disney and Shout Factory, so they feature movies, TV series and characters that your kids already know and love.
Some are educational and some are just plain fun. There are coloring pages, crafts, word puzzles, mazes, memory games and other family friendly activities.