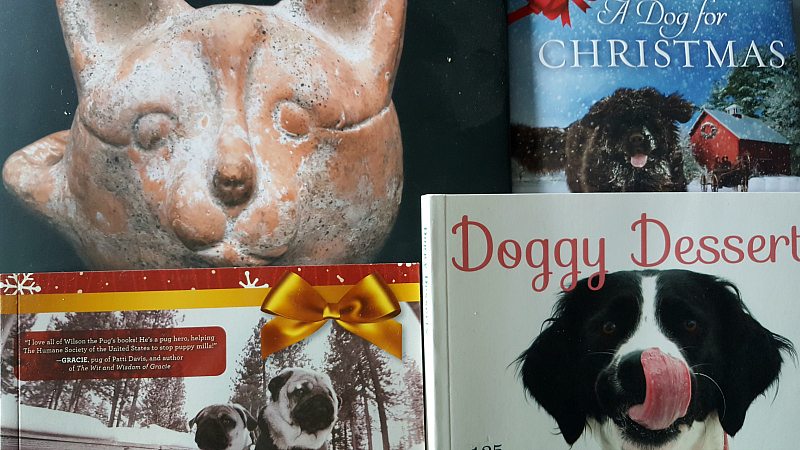 Books about dogs and cats are a great choice for the pet lover on your holiday list. An animal themed book will be appreciated, whether they are a dog person or a cat person.
Following are newly published books about four legged friends!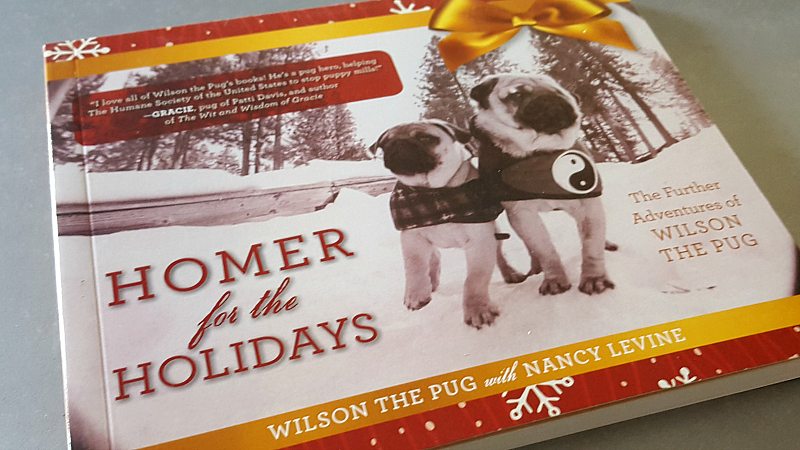 Homer for the Holidays:
The Further Adventures of Wilson the Pug
by Nancy Levine and Wilson the Pug
Wilson the Pug has authored another book! Homer for the Holidays is heartwarming holiday tale is wonderful for dog lovers of all ages. The photo illustrations are adorable and the message will tug at your heart strings.