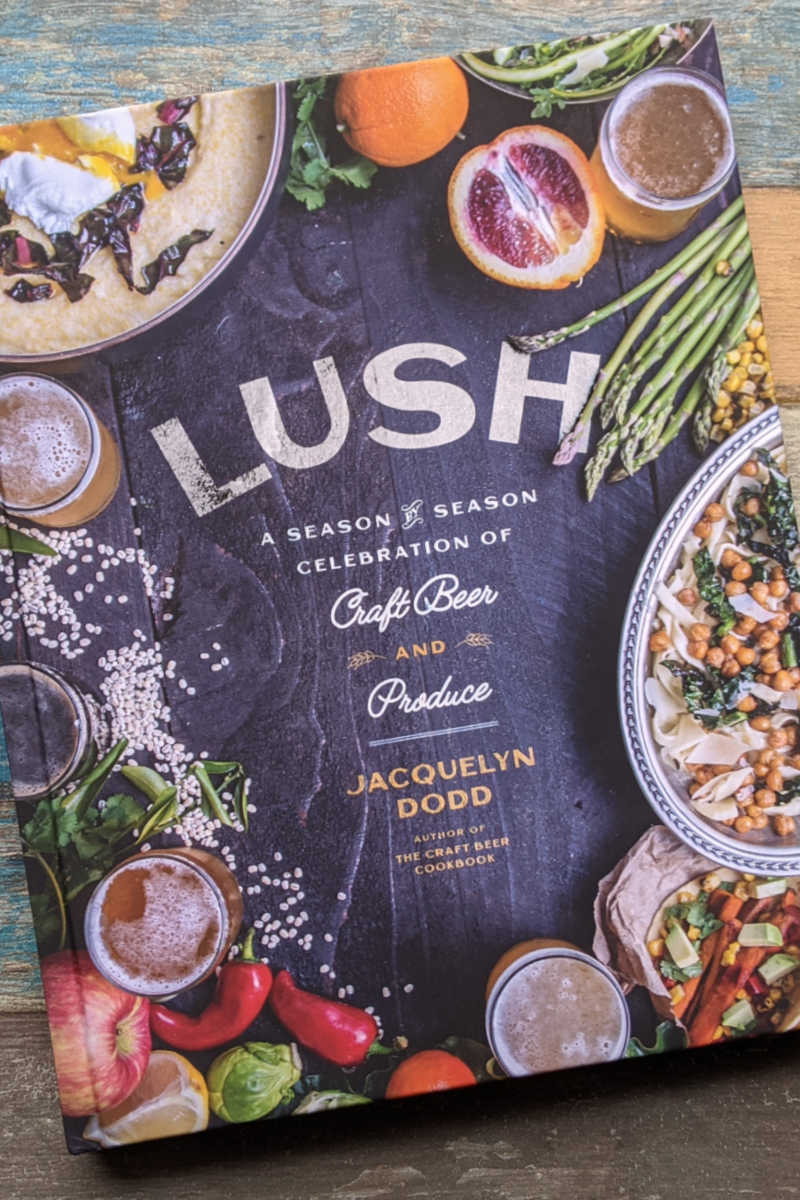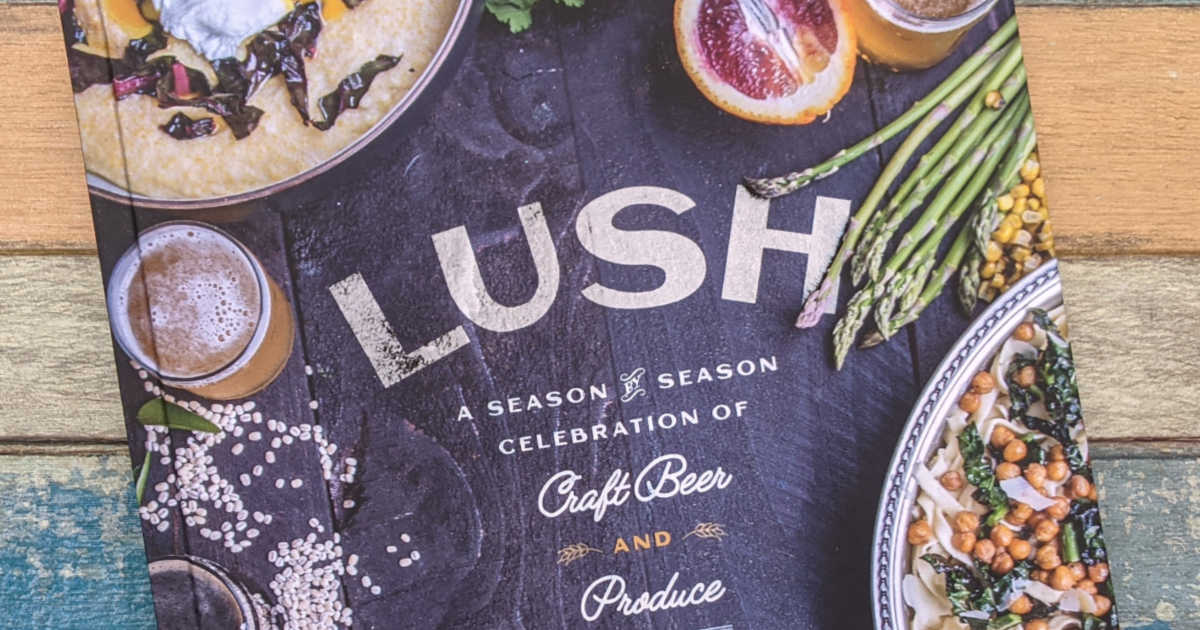 Lush is a wonderful book that is both a craft beer cookbook and a fresh produce cookbook, which is a wonderful combination.
Beer as an ingredient? Yes, please!
I like craft beer and appreciate the art of crafting a flavorful brew, so will drink beer or do a tasting periodically.
But once I realized that I can cook with beer, that elevated me from someone who likes craft beer to a craft beer lover.
It really is wonderful to cook with beer and impart the rich, layered flavor of a well made craft beer into your food.
The Lush craft beer cookbook combines beer recipes with my first love, fresh produce.
It is organized into sections for each of the four seasons, so you can easily use it throughout the year.
The combination of beer and fresh fruit and veggies is fantastic, so this beautifully illustrated book is great to read and to use to create your own delicious meals.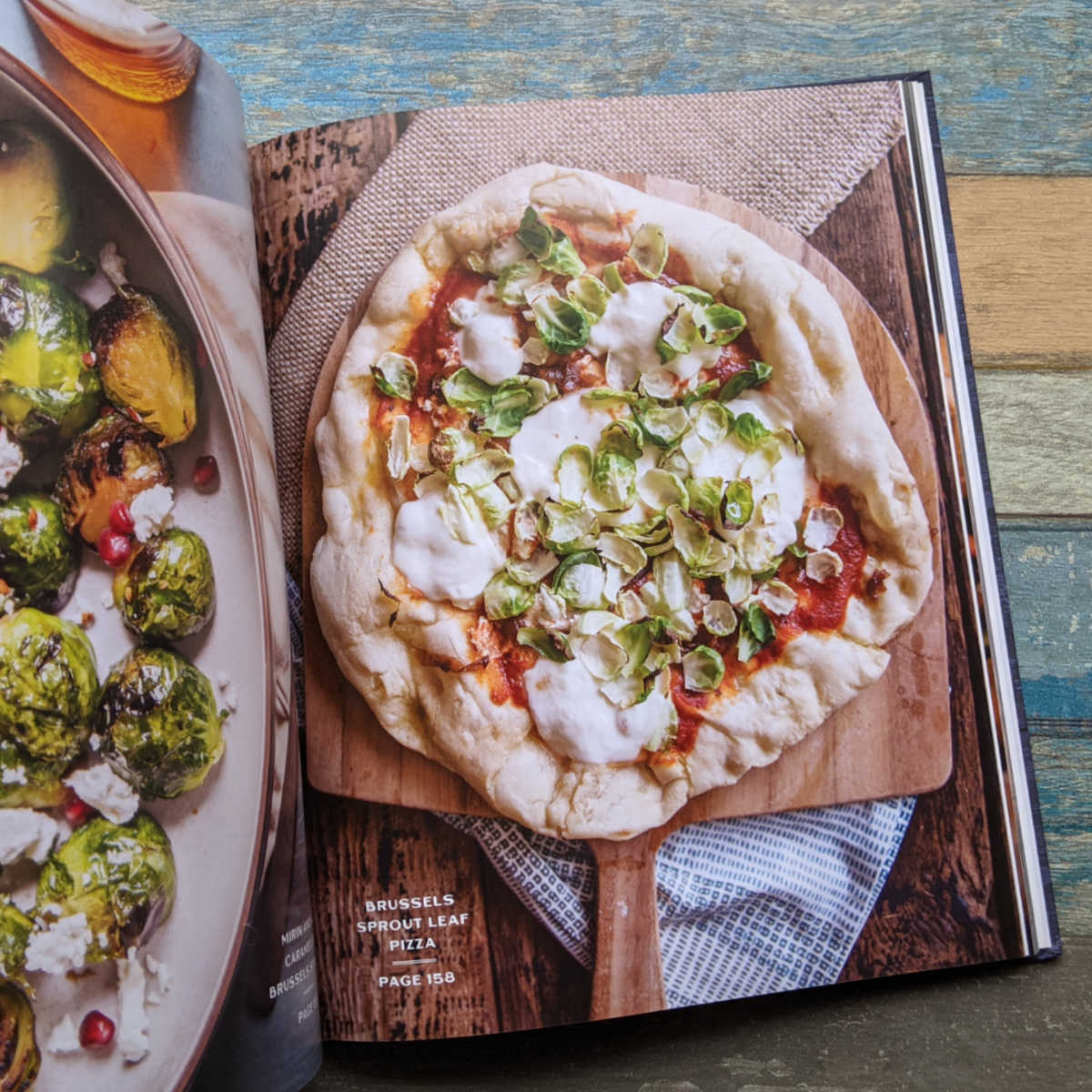 Lush: A Season-By-Season Celebration of Craft Beer and Produce
By Jacquelyn Dodd
isbn 978-1572842762
Pub Date 10/15/19
Synopsis
Beer is as seasonal as produce.
Its ingredients come from the soil and are harvested at peak freshness, just like the offerings at your local farmers' market.
It's no surprise that the flavors of seasonal craft beers pair perfectly with the food we're eating at the moment.
This cookbook features 80 creative, produce-forward recipes–all of which are made with seasonal craft beer.
From Gochujang ISA Shakshuka to Grilled Apricot Saison Shortcakes to Doppelbock Rutabaga Mash, make no mistake: this isn't your drunk uncle's beer chili.
Whether your Saturdays are spent at the farmers' market or your favorite local craft brewery (or both!), Dodd's creative use of produce and beer opens the door to deliciously complex flavors that evolve with the seasons.
Author
You may be familiar with Jacquelyn Dodd's website, The Beeroness.
She has also written other Craft Beer cookbooks and been featured on many websites and magazines and on television.
Recipes
Following are some of my favorites, but there are also many more amazing recipes included in this book.
Spicy Beer Pickles
Honey And Ale Roasted Carrot Tart
Roasted Cauliflower With Creamy Beer and Leek Sauce
Mexican Street Corn Beer Cakes
Brown Sugar and Brown Ale Ginger Bars

Craft Beer Cookbook
Lush: A Season-By-Season Celebration of Craft Beer and Produce (arv $30)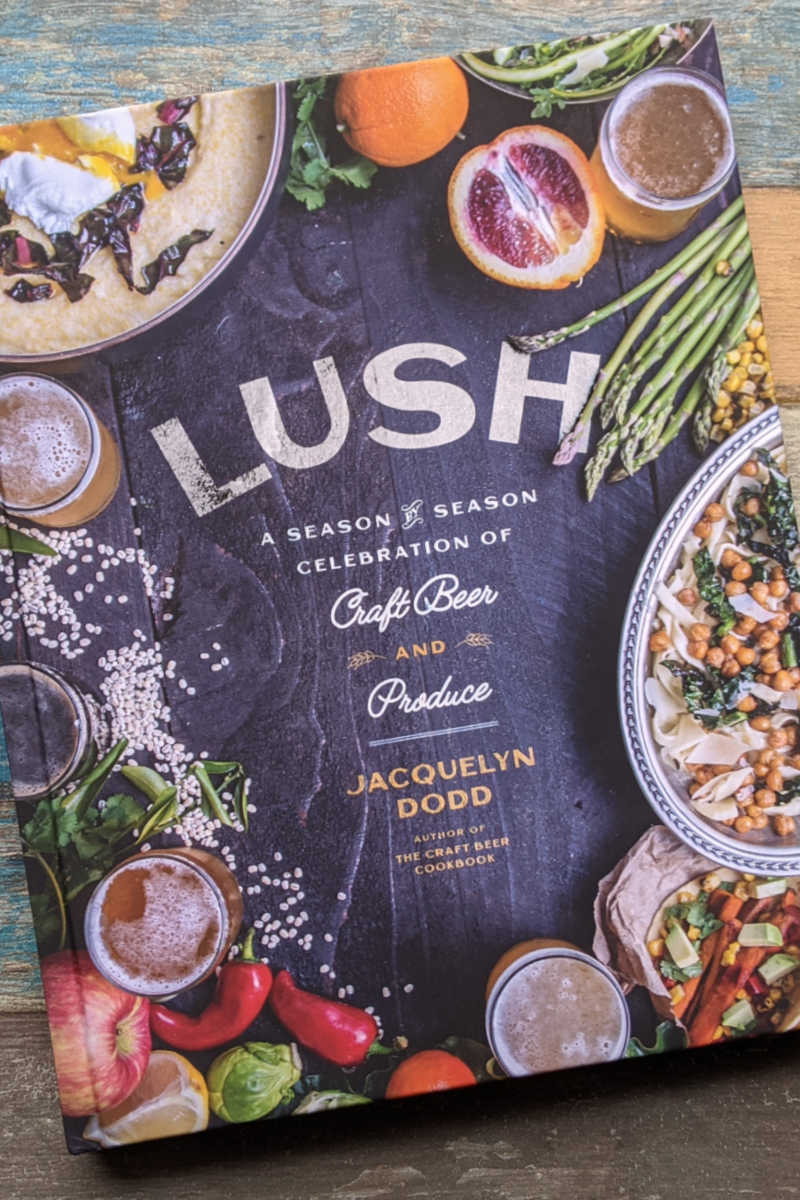 More from Mama Likes This
Take a look at my other entertainment articles, so you can keep up with the latest TV, movie and book news.
More Books About Food And Drink
You may also like the following books:
Free Downloads – Food and Drink Activity Pages
Check out my free printables, when you are looking for fun activities to do at home.
Following are a few that your family may enjoy:
Many are from Disney and Shout Factory, so they feature movies, TV series and characters that your kids already know and love.
Some are educational, but others are just plain fun.
There are coloring pages, crafts, word puzzles, mazes, memory games and many other family friendly activities.