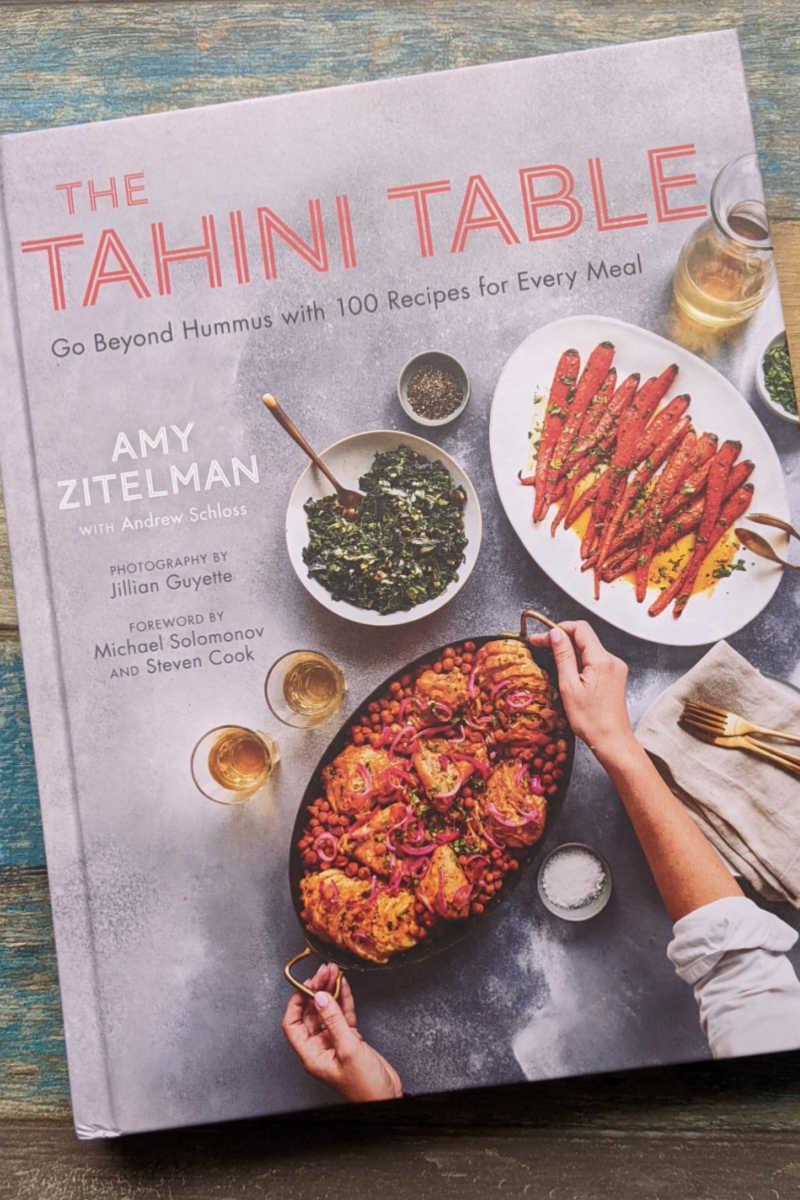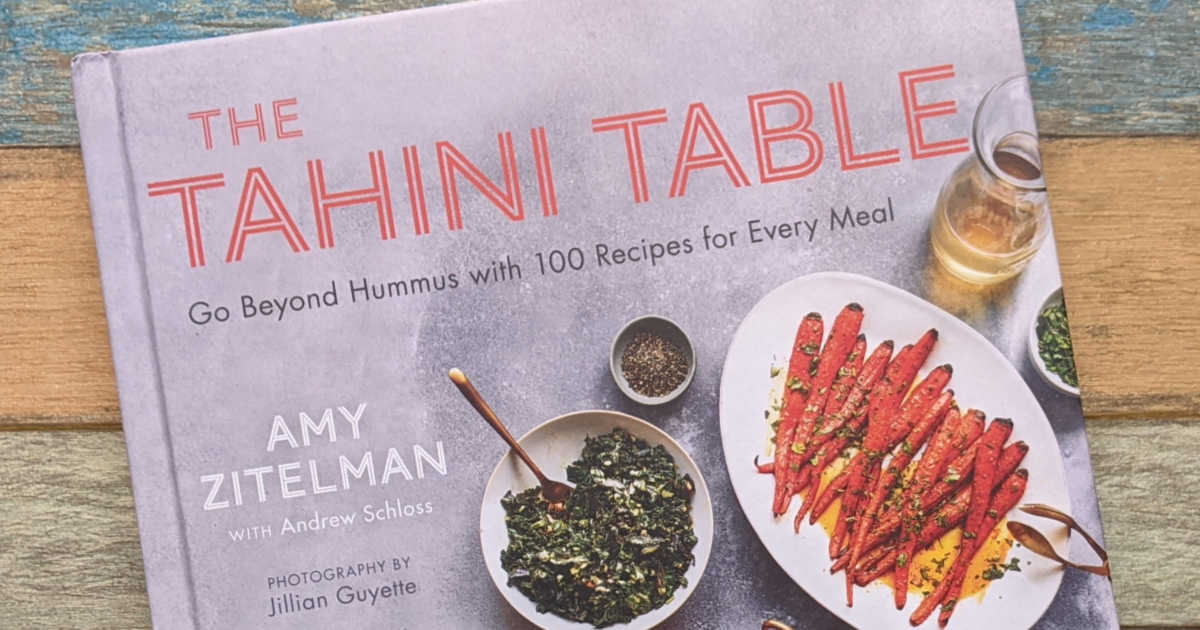 There 100 recipes in this Tahini cookbook, so you will have fun making and eating lots of delicious food with The Tahini Table.
Tahini is something that I usually have on hand in my kitchen, since I like to to make homemade hummus.
To be honest, I haven't used tahini in other recipes, even though I really enjoy it in hummus.
The Tahini Table has opened my eyes to new ways to enjoy this nutritious, tasty condiment in main dishes, side dishes and desserts.
The recipes and instructions are clear, so it's easy to use this cookbook.
And, the photographs are gorgeous, so you can quickly be inspired to try something new.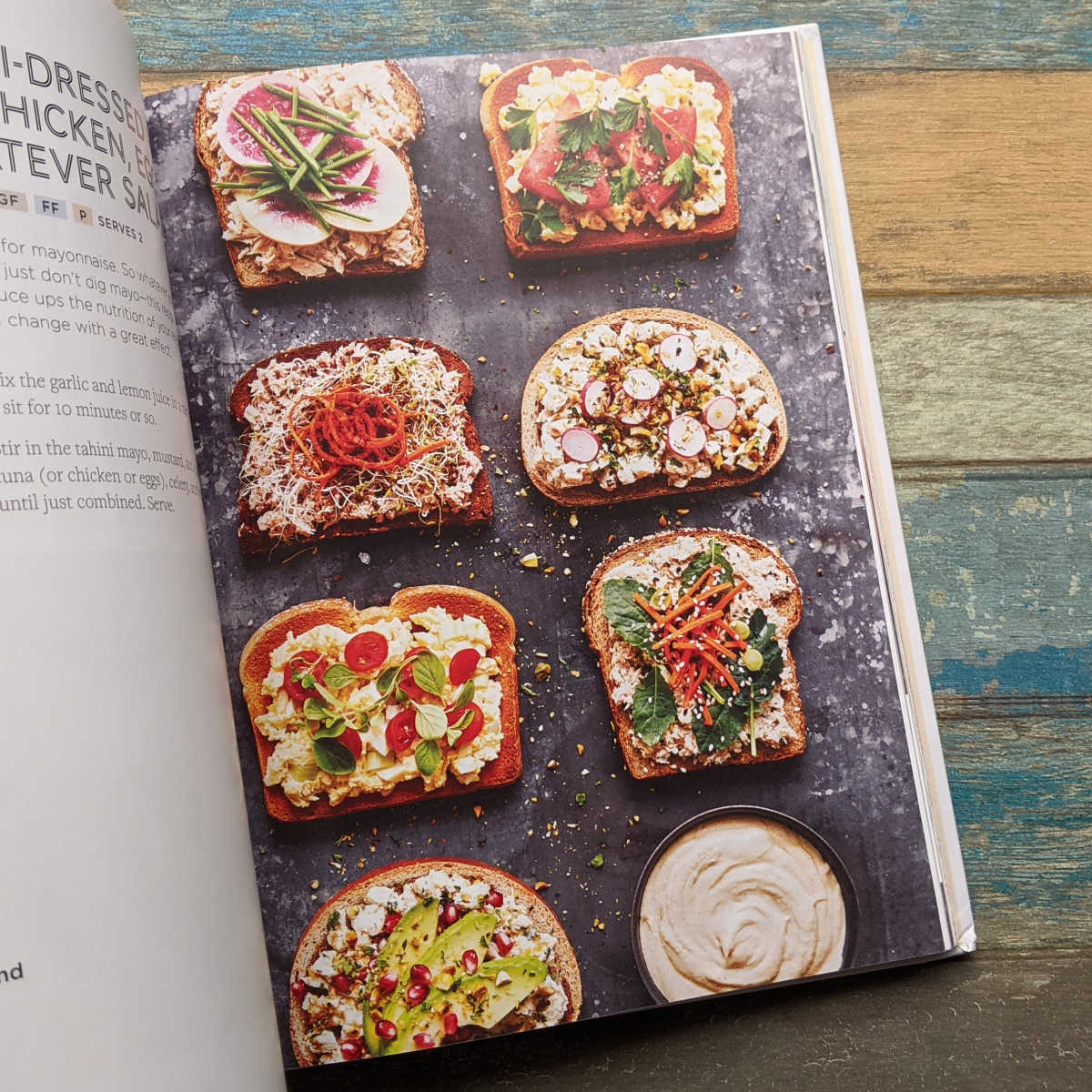 Tahini Cookbook: The Tahini Table: Go Beyond Hummus with 100 Recipes for Every Meal
By Amy Zitelman with Andrew Schloss
isbn 978-1572842892
Pub Date 11/10/20
Synopsis
In this book tahini is introduced to home cooks as a new pantry staple that can be used in recipes from dips to desserts.
Tahini, made from pressed roasted sesame seeds, is a healthy, vegan, dairy-free, gluten-free, and low-sugar superfood rich in Omega fatty acids, protein, and calcium.
Although tahini's historical roots are in the Middle East, Zitelman aims to stretch the culinary borders of tahini outside of traditional Middle-Eastern fare.
The Tahini Table contains 100 recipes that showcase tahini's wide range of uses.
This "cult condiment" is mild enough to step in as an inspiring replacement for the eggs, cheese, mayo, and cream called for in recipes that American home cooks are making for their families every day.
Authors
Amy Zitelman and Andrew Schloss
Photographer
Jillian Guyette

Tahini Cookbook
The Tahini Table (arv $29)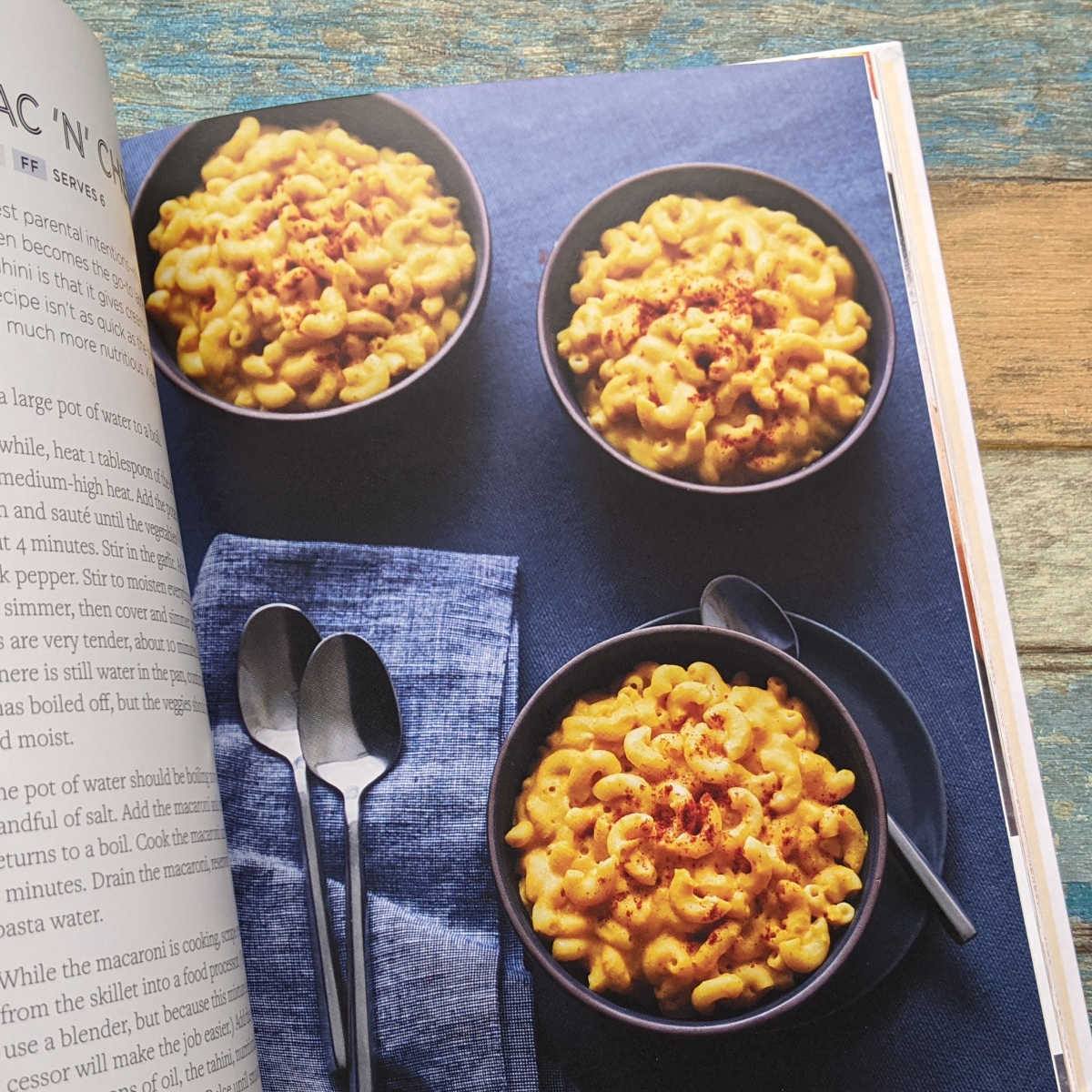 More from Mama Likes This
Take a look at my other entertainment articles, so you can keep up with the latest TV, movie and book news.
More Books About Food And Drink
You may also like the following books:
Free Downloads – Food and Drink Activity Pages
Check out my free printables, when you are looking for fun activities to do at home.
Following are a few that your family may enjoy:
Many are from Disney and Shout Factory, so they feature movies, TV series and characters that your kids already know and love.
Some are educational, but others are just plain fun.
There are coloring pages, crafts, word puzzles, mazes, memory games and many other family friendly activities.