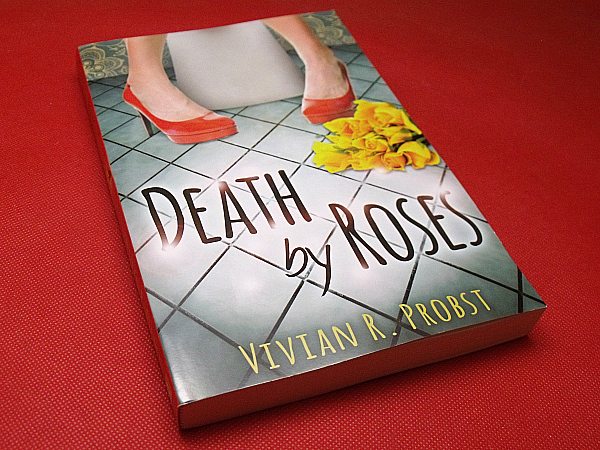 What fun!
Death by Roses is a unique and humorous look at life, death and second chances. The story is full of imagination that will entertain and make you think.
The lead character is not in a good place in her life and her death is not pretty. She dies in the bathroom after a rager induce by an unfaithful husband and totaled car and her own difficult personality. Once in heaven, she insists upon meddling with the living and her spirit is forced to return to earth to share a body with another cranky woman.
This is the first novel for Vivian Probst and I hope there will be more to come. She has been writing for 14 years and her dream of being published came true after she entered and won a writing competition.
Death by Roses is a a wonderful read!

Death by Roses

by Vivian Probst
isbn 978-1590791486
Pub. date 2/5/15
Description: "After Art McElroy returns home carrying a bouquet of yellow roses, his wife Mae Rose is found dead in her bathroom. Mae Rose's humiliating death carries over into her afterlife when in Heaven Mae Rose reflects on the life she lived on earth. While in Heaven she sees all of the happy possibilities that could have been, including a husband who didn't cheat on her, and she interferes with her family's lives from Heaven. Mae Rose's interference grants her a one-way ticket out of Heaven and leaves her trapped in the body of Mary Lee Broadmoor, a dying cantankerous horror screenwriter who craves an Oscar. Can these two spirited women share the same body? Will Mae Rose get her second chance with her husband? While untangling a complicated web of relationships at the core of their lives, Mae Rose and Mary Lee must learn to make the most of their second chance- or die trying."
Enter daily through the Rafflecopter giveaway form below: