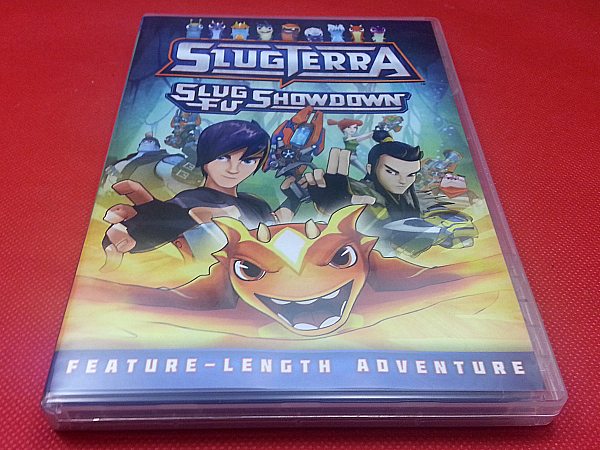 Are your kids Slugterra fans? This sci-fi comedy adventure TV series has only been around since 2012, but it's already got a very loyal following. The show is great for older kids who like animation, but also need a good solid story to go along with it.
Slug Fu Showdown is a feature length movie. There are new adventures and new creepy little slugs that will keep viewers entertained. The movie is great for those who are already fans of the TV show and for those who are just being introduced to these powerful little creatures and the world they live in.
In addition to the movie, there is a bonus episode (or "slugisode" as they call it).
Are you ready for a Slug Fu Showdown?
Slugterra: Slug Fu Showdown

Shout! Factory
Release date 2/10/15
Synopsis: "In Slug Fu Showdown, Eli has added some awesome new slugs to his arsenal: the ELEMENTALS. But the Elemental Slugs are ancient, extremely powerful, and temperamental, and Eli can't control them. Junjie, the newest member of the Shane Gang, has the solution: Eli must learn SLUG FU, the ancient and mysterious form of slugslinging that Junjie mastered when he lived in the Eastern Caverns. The Slug Fu training won't be easy, and it's something Eli and Junjie must do alone. That means leaving Kord, Trixie and Pronto behind—and all of Eli's slugs, too!"
SOCIAL MEDIA – You can connect with Shout Factory! on Facebook and Twitter.
Enter daily through the Rafflecopter form below: