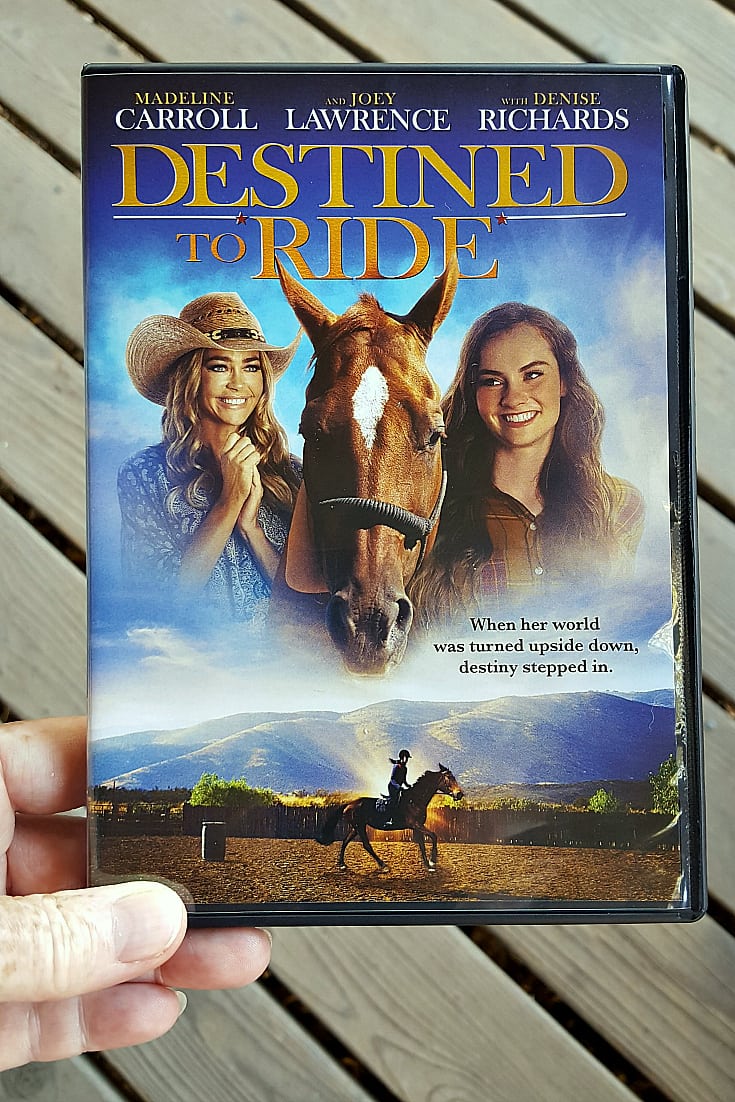 Inspirational films are great for family movie night, so Destined to Ride is a great choice for the whole family to enjoy together.
The movie is rated G and features a teenager (Madeline Carroll) in a leading role. Teens and tweens will be able to relate to the story and everyone can enjoy the film's feel good message.
Parents will recognize the movie's two adult stars, Joey Lawrence and Denise Richards. I still think of Joey Lawrence as the characters he played on Gimme A Break and Blossom, so I almost didn't recognize him. Once I did, it was obvious that he was a good fit for the father in this movie.
The heartwarming story is predictable in a good way and will leave the family feeling inspired. There is enough drama to add some excitement, but it won't give anyone nightmares.
Check out the trailer and have fun watching the DVD with your family!
Destined to Ride
Sony Pictures Home Entertainment
Rated G
Release date 8/14/18
Synopsis
Lily's life is turned upside down when she is forced to leave her friends to spend the summer on a remote ranch with her nature-loving aunt.
Convinced her social life is over, she is surprised to meet an unlikely group of friends and embarks on an adventure of a lifetime.
When her aunt is threatened by unfriendly neighbors, Lily knows it is up to her and Pistachio, the horse she has discovered and developed an unbreakable bond with, to save the ranch. And, also, to find her destiny along the way.

DVD Giveaway
Want a chance to win more prizes? Then, check out my other giveaways!