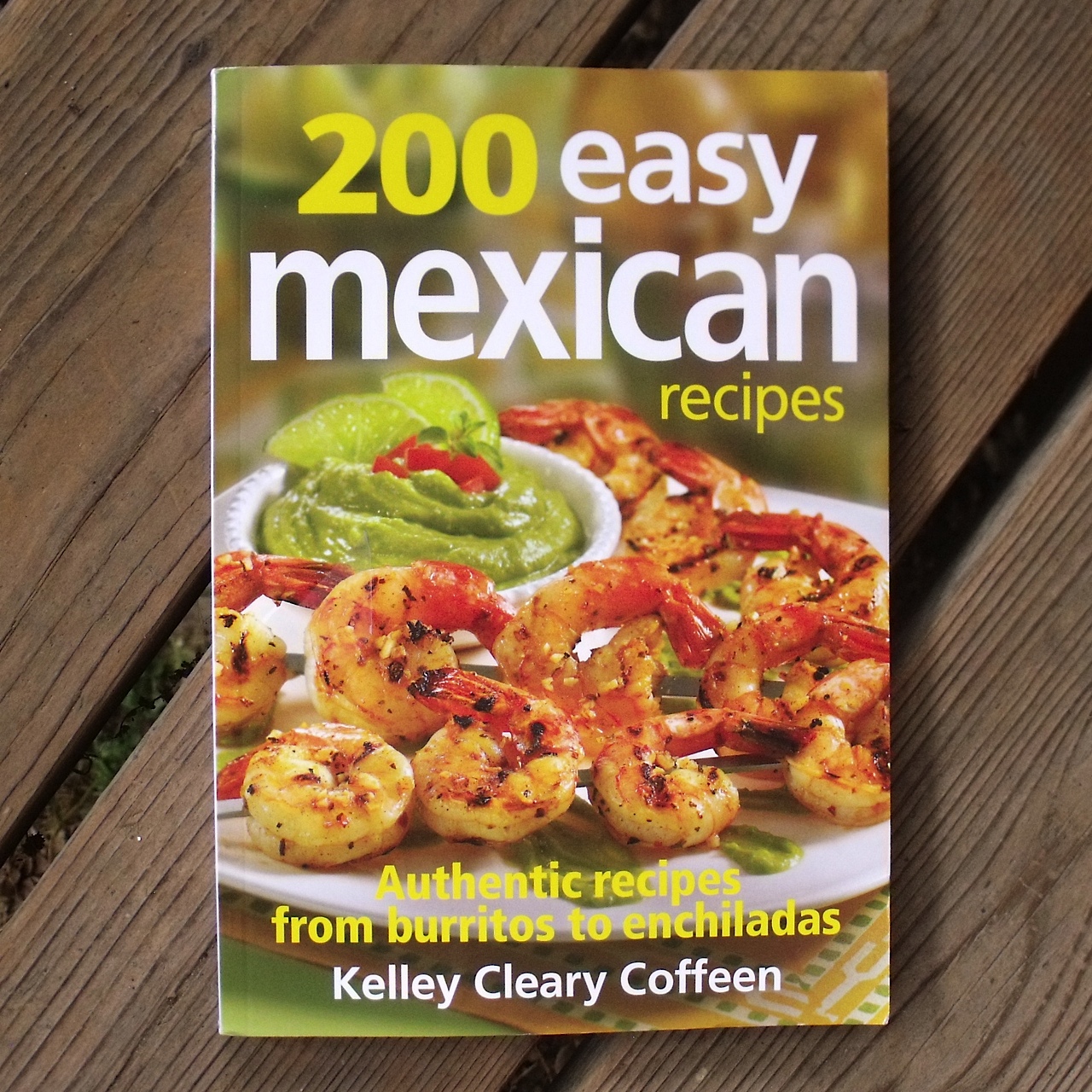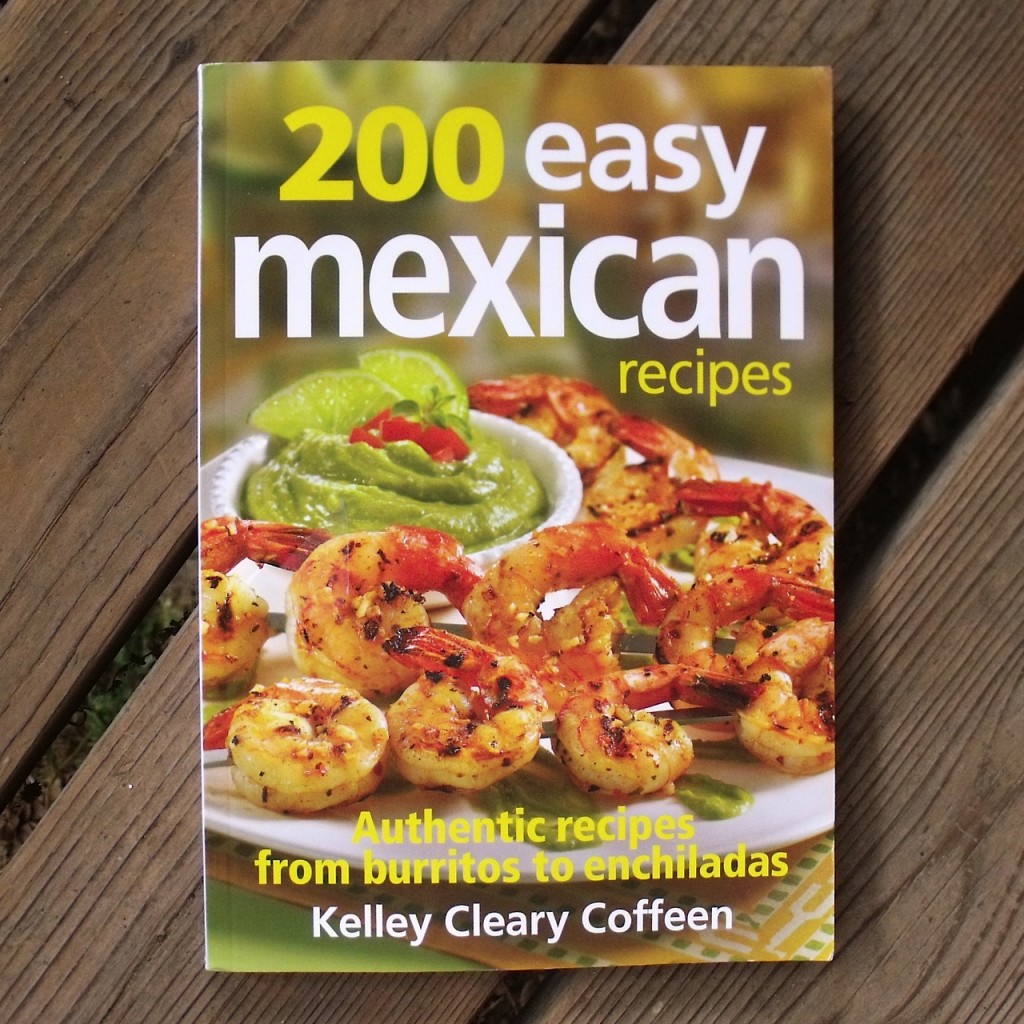 Living in Southern California, my family has lots of opportunities to enjoy authentic Mexican cooking at home, with friends and in restaurants. I love the flavor combinations and the fresh ingredients that are used. Most of my grocery shopping is done at a Mexican market that has a great selection and low prices.
Many of you may be familiar with americanized Mexican foods (basic tacos, burritos, salsa….). Those are good, but what I really enjoy are the authentic flavors of Mexico.
200 Easy Mexican Recipes

by Kelley Cleary Coffeen
isbn 9780778804369
Pub. date 3/14/13
This cookbook will help you prepare the basics and more unique traditional Mexican dishes. The recipes are simple to prepare and can be made for a small meal or a large party.
The book includes information on the tools you'll need, most of which you probably already have. You'll also learn about common ingredients that you may or may not be familiar with – different types of chiles, beans, vegetables and cheeses. Now that I've discovered Mexican cheeses, I always keep Queso Fresco and Cotija on hand. There is also cultural information that will help you appreciate the traditions surrounding these tasty foods.
Recipes are available for appetizers, salsas, salads, main dishes, desserts and beverages.
Here are a few of the 200 recipes you can choose from:
Enchilada Casserole
Fresh Baja Fish Tacos
Shrimp Ceviche
Cafe con Leche
These recipes truly are simple to prepare. These instructions are clear and it helps to have the extra information about things that may not be familiar to you.
I'm wondering how long it will take me to try all 200 of these Easy Mexican Recipes.