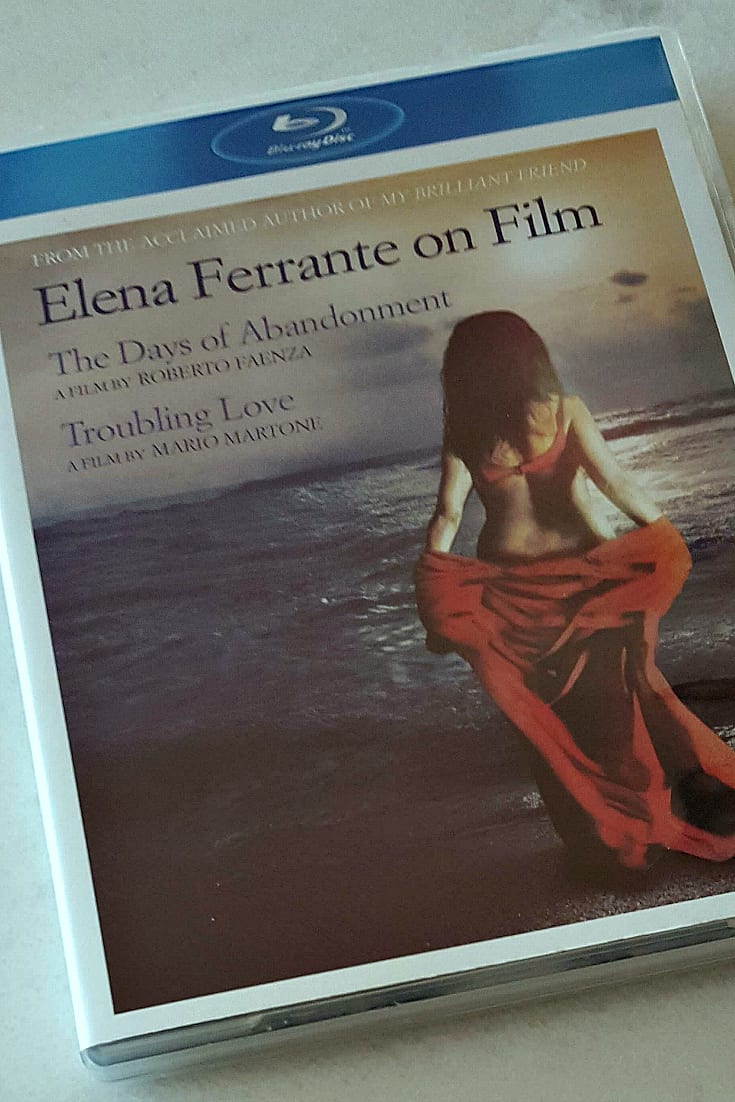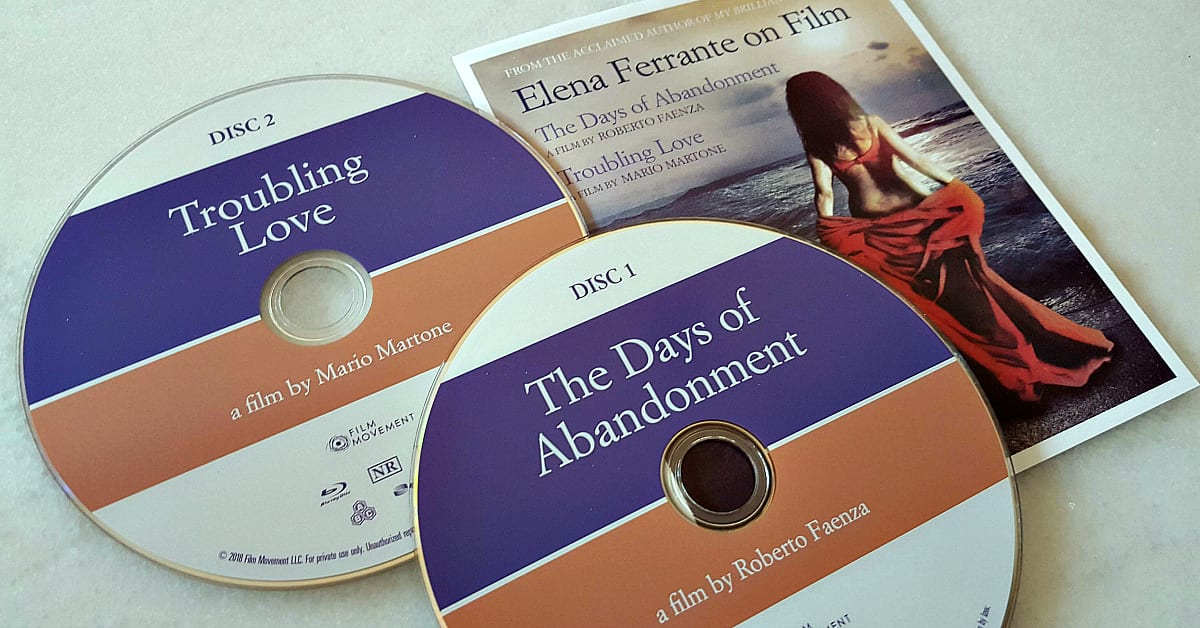 The timing is perfect for Elena Ferrante on Film, since an HBO series based on her writing is set to air in November. HBO's My Brilliant Friend is based on her Neapolitan novel series, and this Film Movement release contains two feature length movies.
The Days of Abandonment
Troubling Love
Elena Ferrante is not the author's real dame, but is a pseudonym. She prefers to remain anonymous and let her writing live on as separate from herself. There has been a lot of speculation as to her identity, and that will likely increase when people discover her through the new HBO series.
The author's views on anonymity have proved successful, as evidenced by her best selling books, award winning film adaptations and the upcoming series.
The blu-ray set is great for those who have read the books and, also, for those who are new to Elena Ferrante. There are bonus featurettes on each disc, and a booklet with letters and script notes from the author. The films are enjoyable, and it's fun to speculate about the mysterious author.
Elena Ferrante on Film
Film Movement Classics
Italian with English Subtitles
Not Rated
Release date 10/23/18
The Days of Abandonment Synopsis
Olga's life is shattered when her husband abandons her, prompting her to fall into a period of self-degradation and self-destructive behaviors.
Troubling Love Synopsis
What happened to Amalia? Who was with her the night she died?
Her daughter Delia is saddened by the news, but not surprised.
She considers her mother to be a disgrace even before she hears of the sordid circumstances of her death. Delia travels home to Naples for the funeral and tries to piece together her mother's recent life.
By doing so, she starts to confront her childhood memories that shaped their family history.

Want a chance to win more prizes? Then, check out my other giveaways!