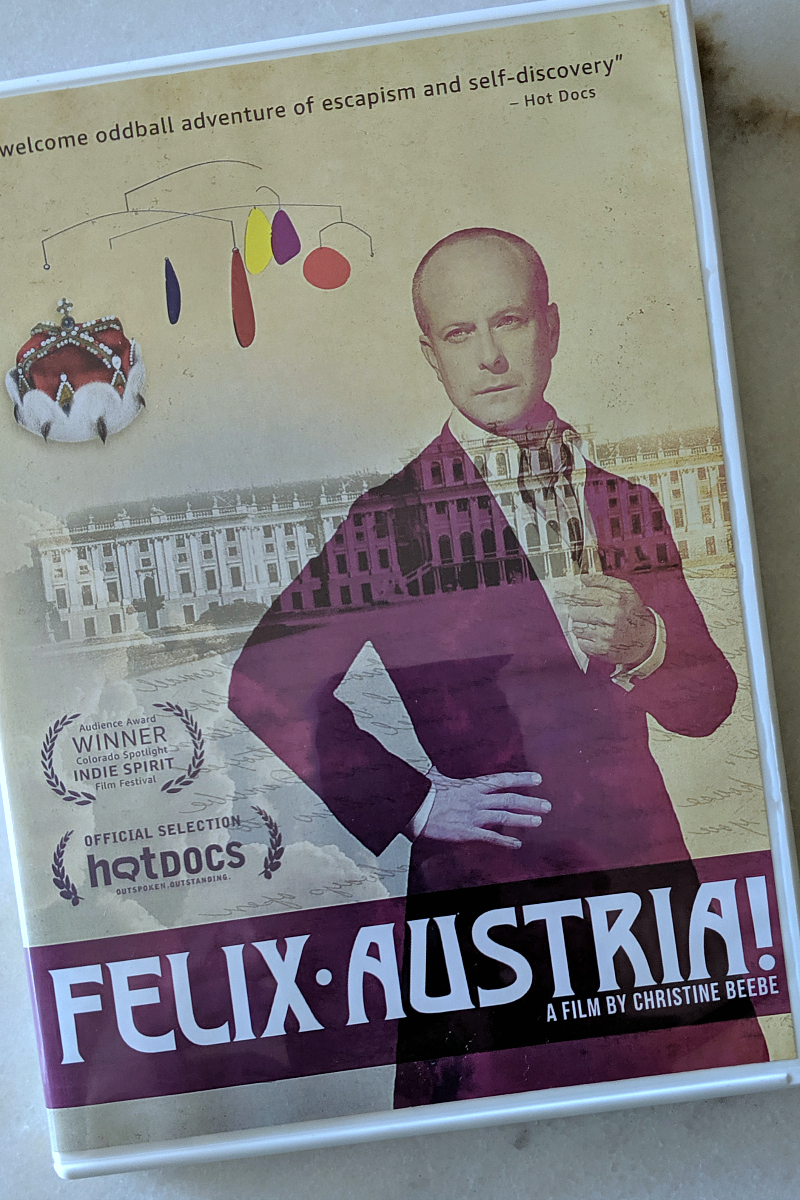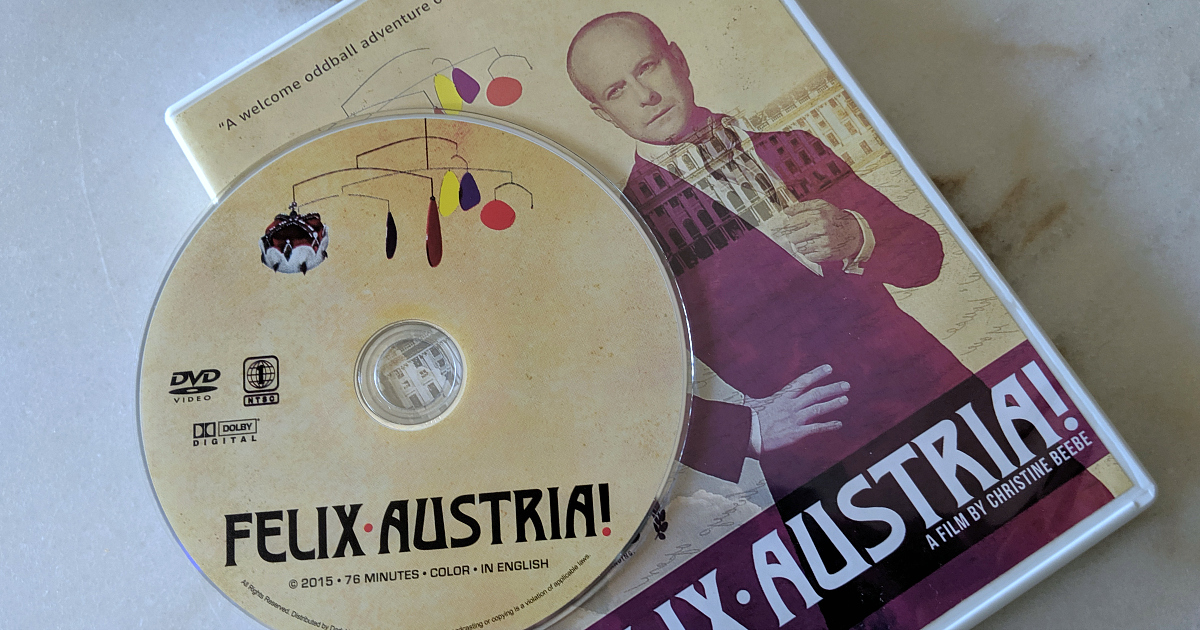 When you are in the mood for quirky entertainment, watch the Felix Austria film on DVD. The movie is a documentary, but it almost feels as if it could be fiction.
Felix Austria is good entertainment, but it is also thought provoking.
Since Felix and I don't have much in common, I wasn't sure how personally relatable the story would be.
However, it was easy to get involved with him, his family and his adventures.
Even though he is no longer a child, this felt a lot like a coming of age movie. Felix charts his own path and has quite an adventure.
The movie is both heart warming and charming.
Official Trailer
Indiepix
Not rated
Release date 6/11/19
Synopsis
Staring down the barrel of an incurable genetic disease, Brian Scott Pfeifle reacts the way any American would.
He changes his name to Felix Etienne-Edouard and enters psychoanalysis to interpret his daffiest dreams.
Then he sets out to befriend the would-be ruler of the Austro-Hungarian Empire, Archduke Otto von Habsburg.
His quest takes him all the way to Vienna, in the spirit of now-or-never.
This is a story of life-defining passions, fears, and triumphs.
Topics of personal identity, escapism, class distinctions and fantasy are brilliantly interwoven amongst high notes of humor and the most royal of coincidences in this candid adventure of self-discovery.

Indie Film
Check out my other giveaways, so you can have more chances to win prizes.