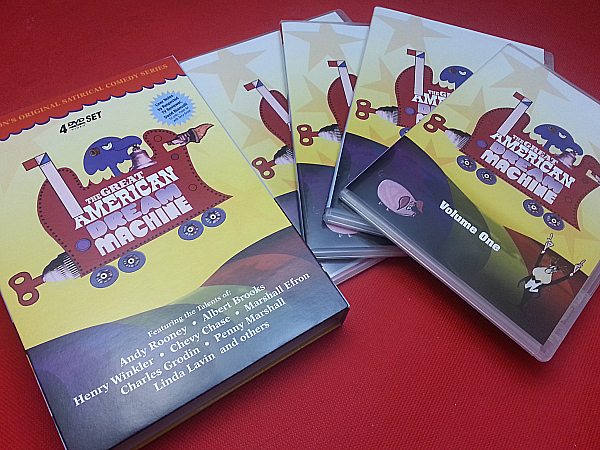 Do you remember The Great American Dream Machine?
I was too young to watch the show when it was first on TV to 1971 to 1973, but am finding it hilarious now. The comedy style was new at that time, but is very similar to more recent late night comedians like John Oliver, Jon Stewart, Trevor Noah, Stephen Colbert and those who appear on Saturday Night Live.
The show features comedy satire that was ground breaking in setting future trends in television. Naturally, it was controversial at the time. Appearing on the show were many famous comedians and actors who then went on to long and successful careers – Chevy Chase, Henry Winkler, Andy Rooney, Penny Marshall, Albert Brooks, Marshall Efron and others.
The four disc DVD set has almost 13 hours of programming that will keep you laughing. It would make a great gift for someone who enjoyed the show back in the day and for those of us who enjoy taking a satirical look at the world.
The Great American Dream Machine

4 Discs
Not Rated
Release date 10/20/15
Synopsis: Produced by National Educational Television in New York, The Great Aerican Dream Machine was dubbed "the intellectual 'Laugh-In'" and immediately struck a countercultural chord in the '70s, poking fun at politics, commercialized mass culture, advertising and television.with eclectic vignettes and uproarious sketches.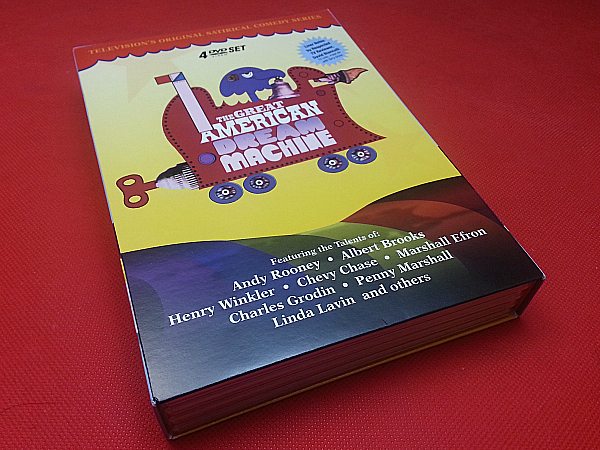 Enter daily through the Rafflecopter giveaway form below: