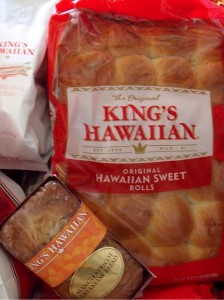 Oh… King's Hawaiian, you make me happy. This bread is like no other.
When I was younger and not yet shopping or cooking for myself, I still purchased King's Hawaiian regularly. When the surf was good, my friends and I would get up at the crack of dawn and head to the beach. Most days we'd stop at a grocery store on the way where we would pick up large round loafs of King's to take with us. Today, the taste still reminds me of those happy mornings spent enjoying the ocean with friends.
I was absolutely thrilled to get a tour of their corporate headquarters last week. It's always fun to learn more about the people and the processes behind the products I use.
King's Hawaiian started out as a small family owned bakery in Hawaii back in the 1950's. The company is still a family bakery, but has grown considerably since those early days. Family members are still actively involved throughout the corporation. They have embraced the aloha spirit and have created a corporate environment that feels very much like family – even for the employees who are not actual family members.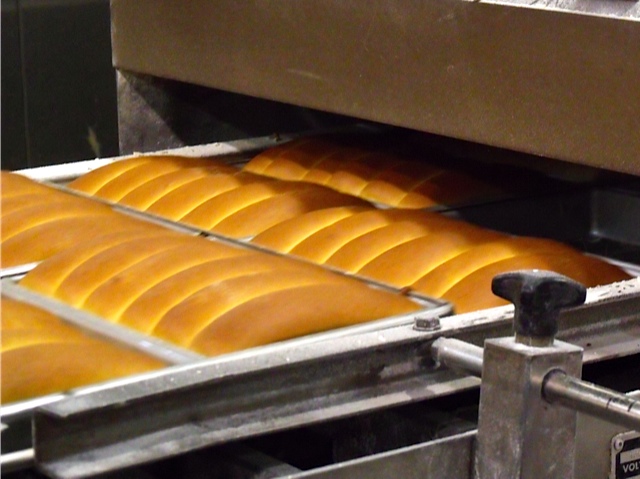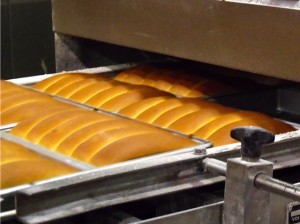 It was fascinating to see the baking process from start to finish. They, of course, use machines to produce this much bread, but there are people involved all along the way. That's how they get each roll, bun and loaf to look and taste so perfect. Anything that is not up to their high standards does not get sold.
The smell inside the factory was absolutely amazing. It was wonderful to be surrounded by the aroma of freshly baking bread. Eating fresh, hot rolls right out of the oven was definitely a treat!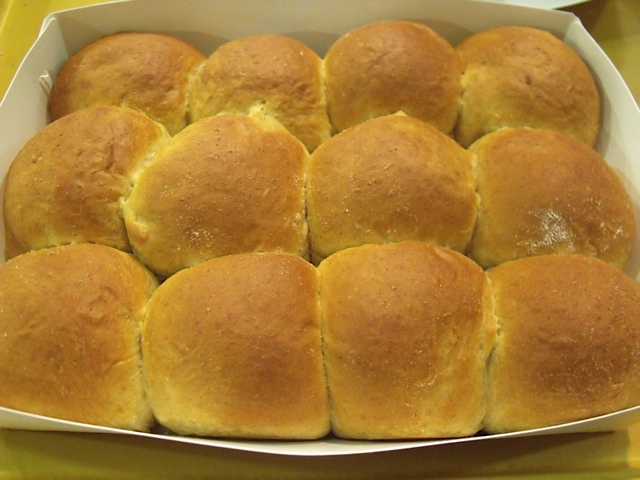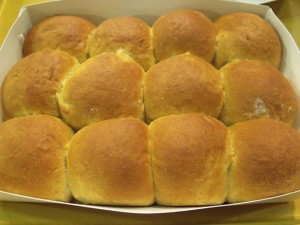 I regularly purchase King's Hawaiian Rolls and round loaves. Usually, I buy the rolls just so I won't be tempted to eat a whole loaf in one sitting ;) Now that I've experienced their hot dog buns, sliced loaves, sandwich rolls and other products, I will be purchasing them as well.
If you happen to be in Southern California, they have other baked goods and Hawaiian foods that you can try at their bakery or restaurants.
Before I left the tour, someone else asked about freezing the breads. (Yes, they can be frozen and will still have a great taste and texture when they are thawed.) I laughed and commented that there was no need to freeze them since they disappear so quickly – some always get eaten in the car on the way home from shopping and the rest don't last long.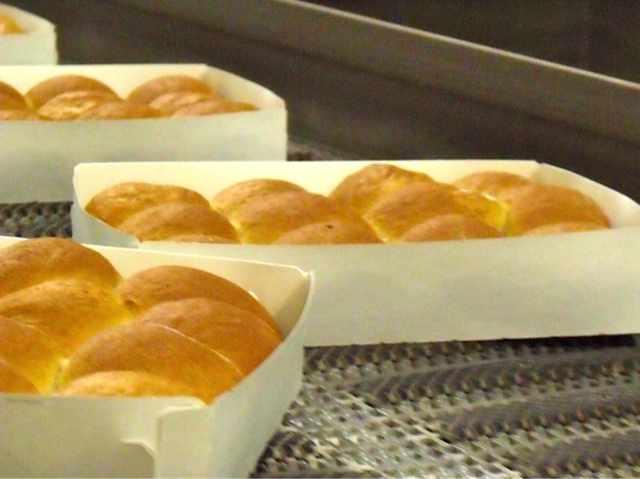 Then …. I received an amazing large box filled with King's Hawaiian goodies. There were breads in all 3 flavors – Original Hawaiian Sweet, Honey Wheat and Savory Butter. The box included rolls, hot dog buns, sandwich buns, hamburger buns, a round loaf, sliced bread …. There were also other fun treats that I didn't know they carried – coffee from Molokai, breakfast bread and cookies.
The box was big enough and heavy enough that I had someone help me carry it to my car. And even though my family has been enjoying King's Hawaiian each and every day, I'm now glad I know that I can safely freeze their products to enjoy later.
They are going to put together a similar gift box for one of you. It may not be exactly like mine, but it will be delicious!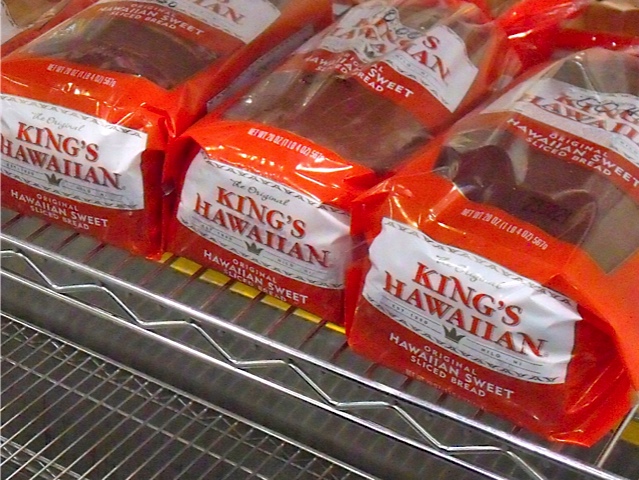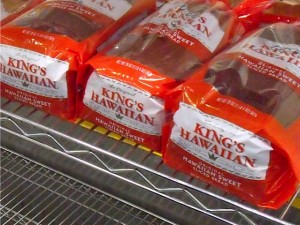 HOW TO CONNECT – You can like King's Hawaiian on Facebook and follow them on Twitter.