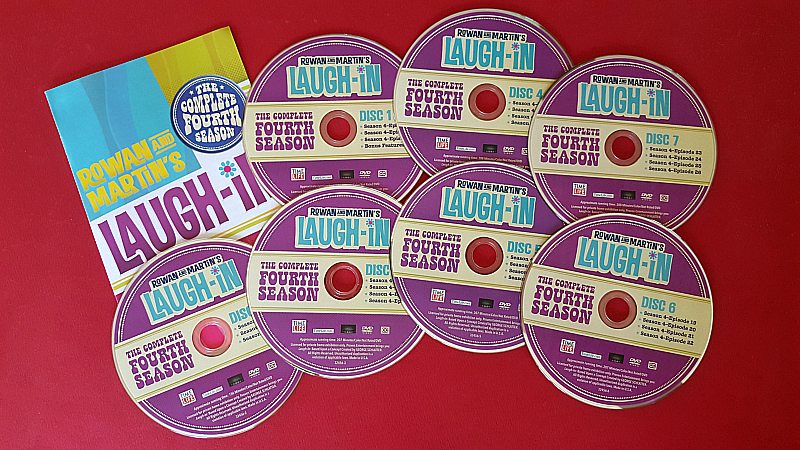 Variety shows were at their peak in the 1960's and 70's, and I have lots of memories of watching them with family and friends. Naturally, I was happy to learn that Laugh In Season 4 is now being released as a seven disc DVD set.
The DVD set is perfect for gifting and will provide hours of entertainment. It contains all 26 episodes from the fourth season along with new bonus interviews with Lily Tomlin and Arte Johnson.
How many of these catchphrases do you remember?
Sock it to me
Here comes the Judge
You bet your sweet bippy
Verrrry Interesting
One ringy dingy – Two ringy dingy
You can look that up in your Funk and Wagnalls
Beautiful downtown Burbank
Oh – I'll drink to that
And that's the truth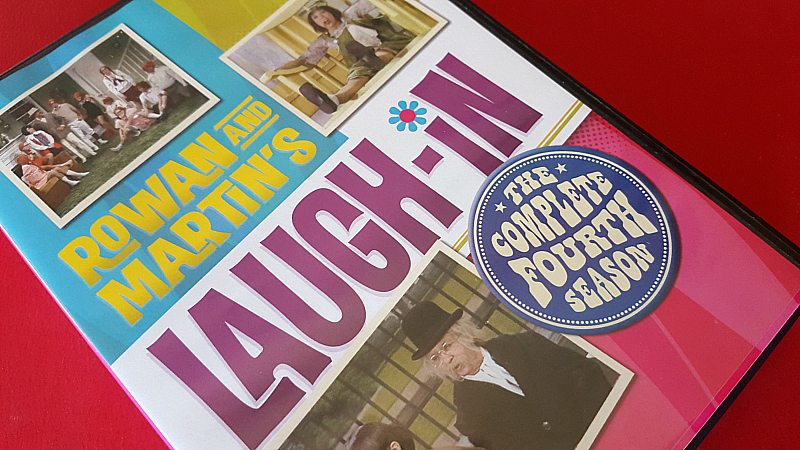 Rowan and Martin's Laugh-In:
The Complete Fourth Season
Time Life
7 disc set
Release date 5/8/18
Synopsis
The '60s gave us "in-crowds," "be-ins" and "love-ins," and starting in 1968, the happening place for free-form comedy was ROWAN & MARTIN'S LAUGH-IN, broadcast from beautiful downtown Burbank.
Straight man Dan Rowan and wisecracking co-host Dick Martin led a gaggle of goofballs through a rapid-fire assault of one-liners, skits, bits and non sequiturs that left viewers in hysterics and disbelief.
Anything and anyone in the public eye was a target. Political correctness? Forget it! The groundbreaking, Emmy Award–winning show anchored the Monday 8 p.m. time slot on NBC until March 12, 1973.

DVD Set Giveaway
Want a chance to win more prizes? Then, check out my other giveaways!