Holiday Gift Guide
My family and I are all avid readers, so I am excited about these NatGeo Kids books that are perfect for holiday gift giving.
Reading is so important for our personal development, so it makes sense to foster a love for reading at an early age.
And, of course, to continue with the reading habit as we get older.
National Geographic has an excellent selection of books that will appeal to different types of kids.
These five books are all beautifully hardbound and are the high quality that I've come to expect from National Geographic.
Even the ones that are specifically for children, still draw me in. I can always learn things as I read the books and look at the illustrations.
Take a look at these five gift books, so you can see which ones you need to add to your holiday shopping list.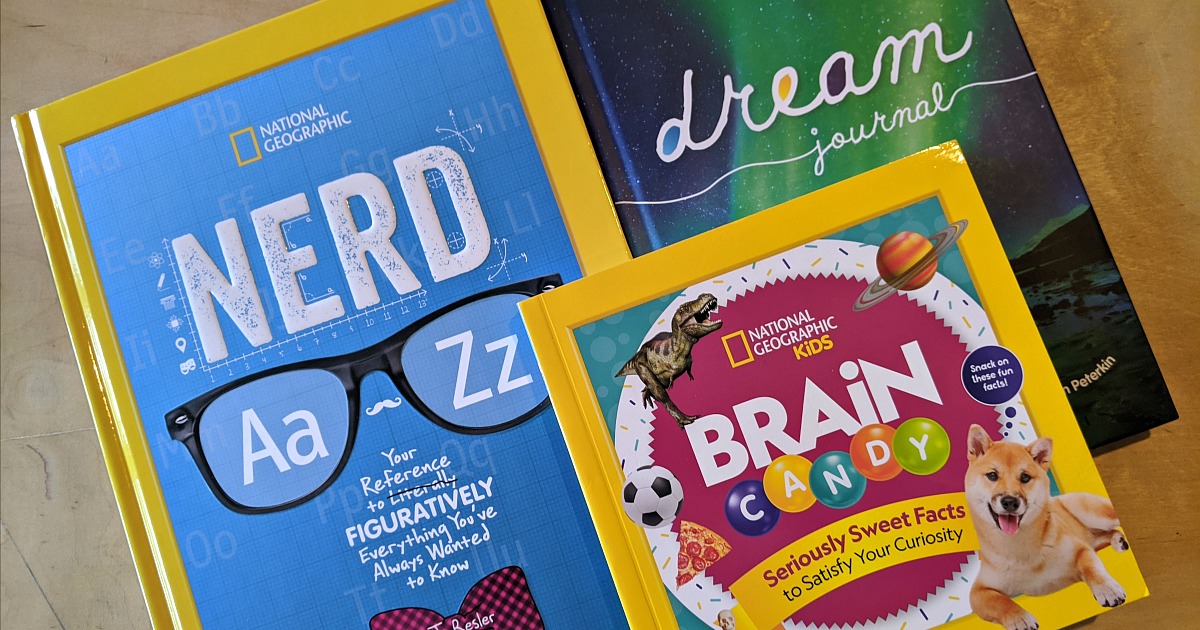 Your Reference to Literally Figuratively Everything You've Always Wanted to Know
by T.J. Resler
isbn 978-1426334740
Pub. date 8/20/19
Synopsis
This superstuffed alphabetical compendium of must-know facts from science, pop culture, history, and more is perfect for kids who already know the names of every single dinosaur or want to understand exactly how the Millennium Falcon works.
It's a book for grammar gurus, science snobs, music geeks, and history buffs. In short, it's a book for nerds.
Inside, you'll find browsable, info-packed blurbs that'll give you the lowdown on everything from augmented reality to zydeco, with larger features that dive deep into fascinating topics like UFOs, pirates, artificial intelligence, and daring circus acts.
And you'll hear from the world's most notable (and quotable) Nerds of Note from history and today.
by Allan D. Peterkin
isbn 978-1426333262
Pub. date 5/21/19
Synopsis
This stocking stuffer is what dreams are made of — literally!
Professor of Psychiatry Dr.Allan Peterkin helps readers uncover the power of their dreams and better understand the science of sleep.
With lively text, vibrant imagery, and plenty of space for writing, it's the perfect tool to help kids remember, record, and reflect on their nighttime adventures.
Catching Z's has never been so much fun!
500 Sweet Facts to Satisfy Your Curiosity Paperback – October 8, 2019
by Julie Beer and Chelsea Lin
isbn 978-1426334375
Pub. date 10/8/19
Synopsis
This offbeat, "stocking-sized" book is like a sweet treat that will satisfy any reader's fun fact cravings.
Cranium "cavities" will be filled to the brim with 500 fascinating knowledge nuggets about numbers, fun facts, and cool trivia on all kinds of topics.
With features that dive into why potatoes and tomatoes are a dynamic duo, amazing animal tongues and how they are used to "lick" their competition and dental care through the ages, Brain Candy is a tasty approach to feeding kids tantalizing tidbits about the world.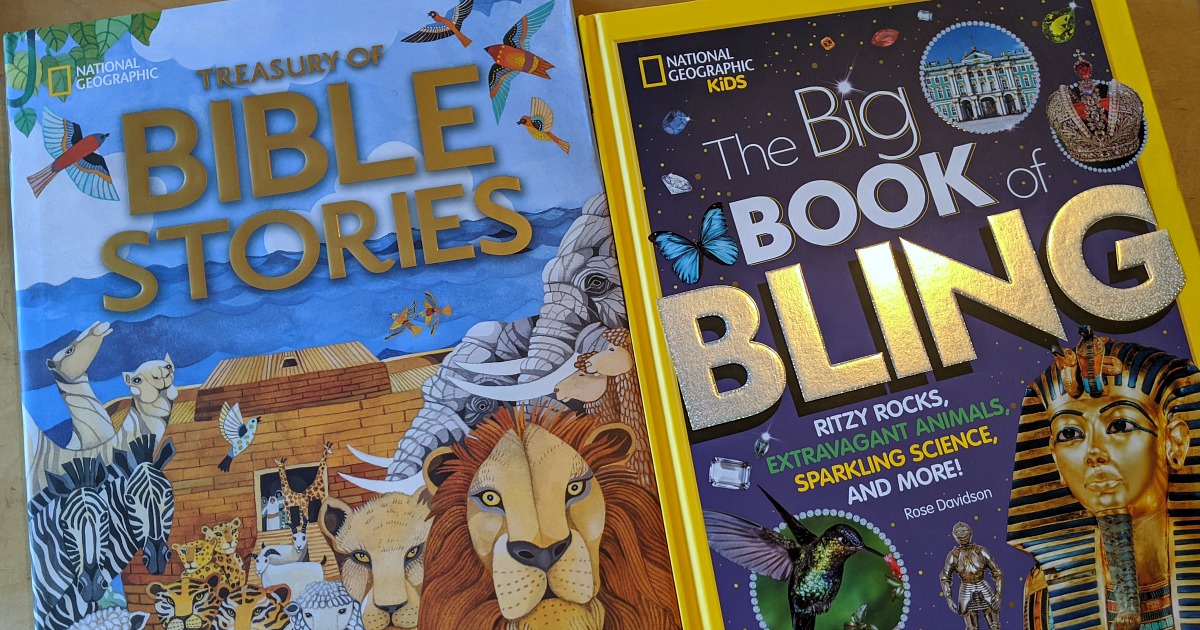 Written by Donna Jo Napoli
Illustrated by Christina Balit
isbn 978-1426335389
Pub. date 10/21/19
Synopsis
Noah's Ark, Moses, David and Goliath, the ten plagues, Daniel and the lions' den, Jonah and the giant fish, and many more of the Bible's most powerful stories — 27 in all — are compellingly retold in this beautifully illustrated treasury.
Readers will be fascinated by the ancient people and events they encounter, surprised by some of the lesser known accounts revealed, and inspired by the lessons these tales impart.
Stories cover important ground beyond religion, such as culture, history, and geography, and they touch on issues that remain relevant today–faith, loyalty, kindness, violence, generosity, greed, jealousy, and more.
These accessible, readable stories give kids a rich picture of biblical times, which encourages them to think about our role in the world and to learn more.
Ritzy rocks, extravagant animals, sparkling science, and more!
by Rose Davidson
isbn 978-1426335310
Pub. date 9/3/19
Synopsis
From upscale splurges to flashy fun in nature, this treasure trove is filled with wonders that will dazzle and delight.
Read about how nature struts its stuff with tantalizing tidbits about animals, including a few that literally glitter with iridesence to confuse predators.
Or maybe you'll strike it rich after reading about Crater of Diamonds State Park in Arkansas, U.S.A., where anyone can go hunt for sparkling gems.
Dig into info about the world's mysterious minerals, gorgeous geodes, and ritzy rocks. Discover extravagant expenditures like Canada's million-dollar solid gold coin.
Learn all about the splendid science of diamonds that rain from the sky in space. Get the secret behind glowing bioluminescence.
And go back in time to uncover palatial palaces, the riches of royalty, and other ancient treasures. To show off the lush content in proper fashion, readers will be dazzled by hundreds of fun flashy photos throughout.
Nat Geo Kids
Check out my other giveaways, so you can have more chances to win prizes.
Take a look at my other entertainment articles, so you can keep up with the latest TV, movie and book news.