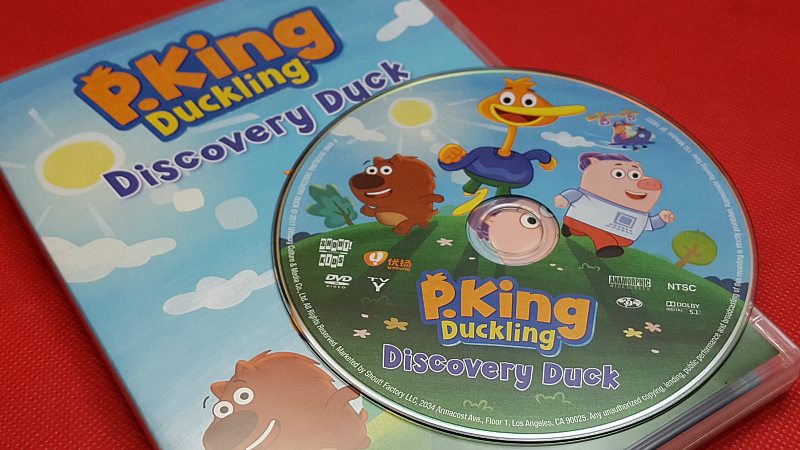 Have your kids been watching P. King Duckling on TV? This funny and inspirational show has been airing on Disney Junior since November of 2016.
The preschool crowd gives it high ratings and, also, parents appreciate the positive messages. Creative thinking and problem solving are common themes that kids pick up while watching the show.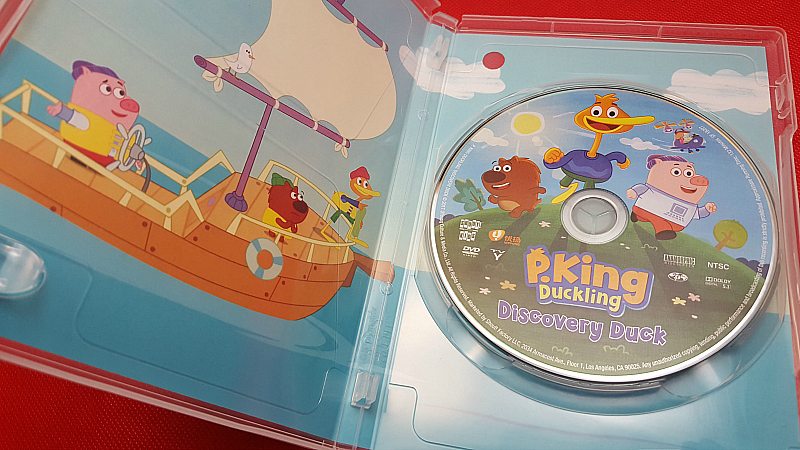 The Discovery Duck DVD includes six hilarious episodes and, also, four music videos that will make kids want to dance and sing.
Turnip Ice Cream and Discovery Duck
Fly P. King Fly and Wombat Has Fleas
Abraca-duckling and Wombat's Sleepover
A Day at Hills n' Thrills and Chumpkin's Big Pig Day
Bobo The Sheep and The Hilly Hotel
A City Under The Sea and A Tale of Two Ducklings
In the meantime, check out this cute video compilation, so that you can start laughing now.
P. King Duckling
Discovery Duck
Shout! Factory
Release date 12/12/17
Synopsis:
Brought to you by the award winning Josh Selig (Sesame Street, Wonder Pets!) in collaboration with James Chen Gu, General Manager of UYoung Animation,P. King Duckling encourages creative thinking and problem-solving skills in children with his funny, family-friendly adventures. So what are you waiting for? It's time to get quacking- hop in the Hilly-copter and join the fun!
Spend some time in Hilly Hole with your favorite day-seizing duck…P. King Duckling! Along with his two best friends- Chumpkins, the tech-savvy pig, and smart, sensible Wombat- P. King travels the globe in search of excitement and fun…even if they do ruffle a few feathers along the way!
P. King Duckling DVD Giveaway
Want a chance to win more prizes? Then check out my other giveaways!