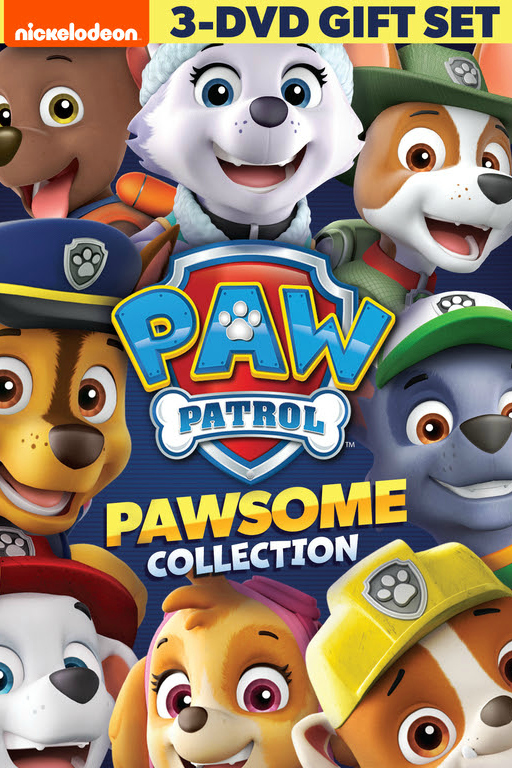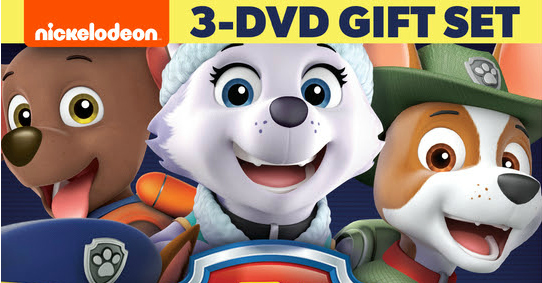 Fans can have a whole lot of fun, when they watch the Paw Patrol Pawsome Collection DVD Set. It's perfect for gift giving, so you can grab sets for your favorite little valentines.
The gift set includes three previously released DVDs, and runs for over 4 1/2 hours. That is a whole lot of Paw Patrol fun!
Pups Save Everest Video
Paw Patrol
Pawsome Collection
3 DVD Set
Release date 2/5/19
Join the all-star PAW Patrol team as they overcome various obstacles and challenges to make some spectacular rescues in six action-packed, sports-themed adventures featuring new gadgets and vehicles including the amazing Air Patroller.
Watch Everest in her first rescue as she saves a stranded Jake, then see her snow skills in action as she plows through a snowed-over Adventure Bay, save deer from some slippery ice and catch a kitty while counting penguins. Plus, soar into three bonus rescues with Skye.
Join the team as their police pup and firedog lead them on some "ruff-ruff" rescues.
Paw Patrol DVD Set
Check out my other entertainment articles, so you can keep up with the latest news.