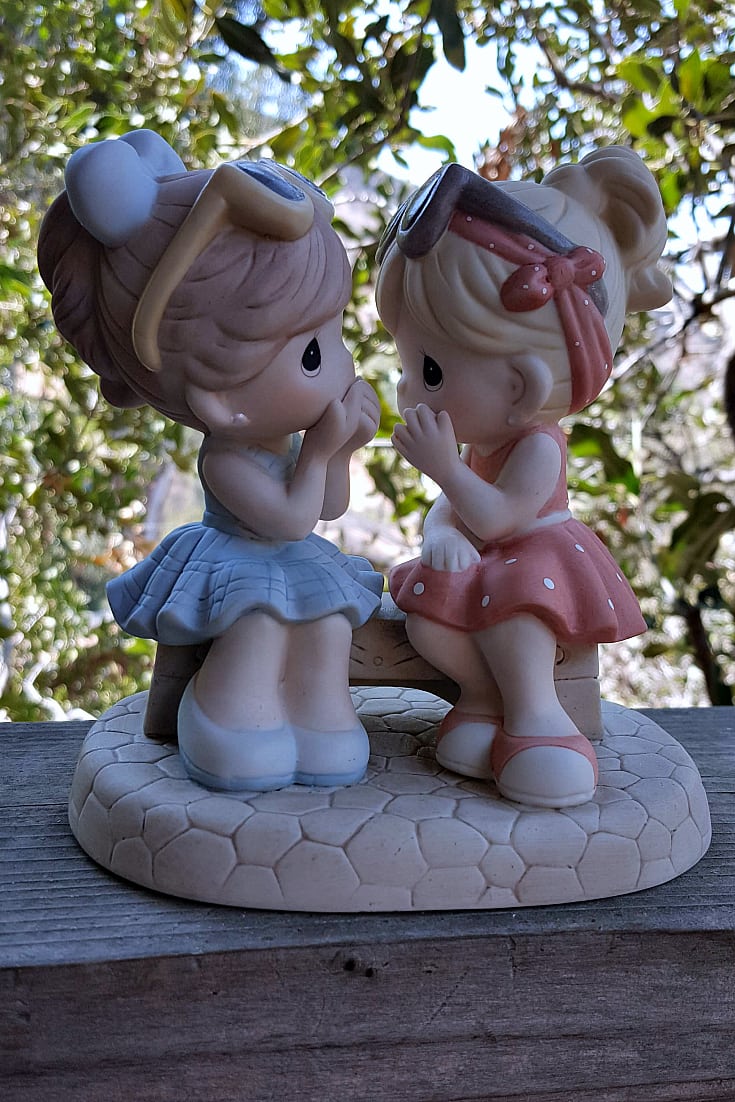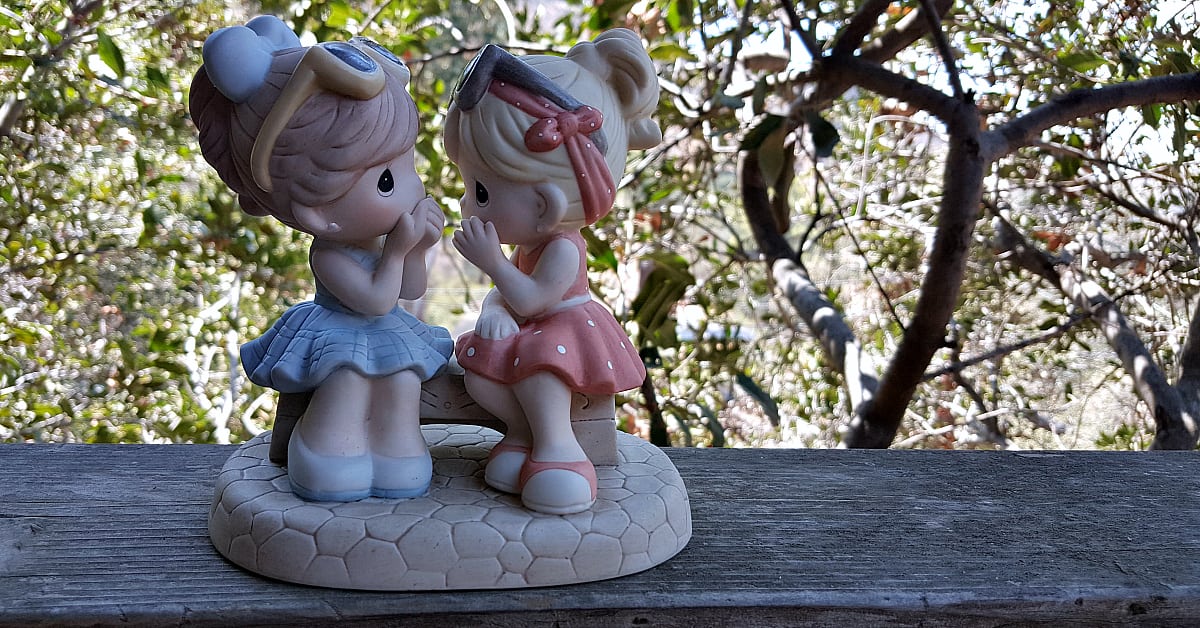 True friendship is a treasure and these adorable Precious Moments friends are a wonderful way to celebrate the special bond of friendship.
Special friendships can be developed over a long period of time or they can happen, when you have an instant connection with someone you just met. And sometimes that close friend is a sister or cousin.
This sweet porcelain figurine is called "That's what friends are for," which is a perfect name for it. These two little cuties obviously have a special bond and are ready to share heartfelt secrets.
My eyes are drawn to their expressive eyes, but every little detail of the figurine tells the story of friendship. The little blonde girl reminds me of myself and the brunette reminds me of a childhood friend who lived across the street from me.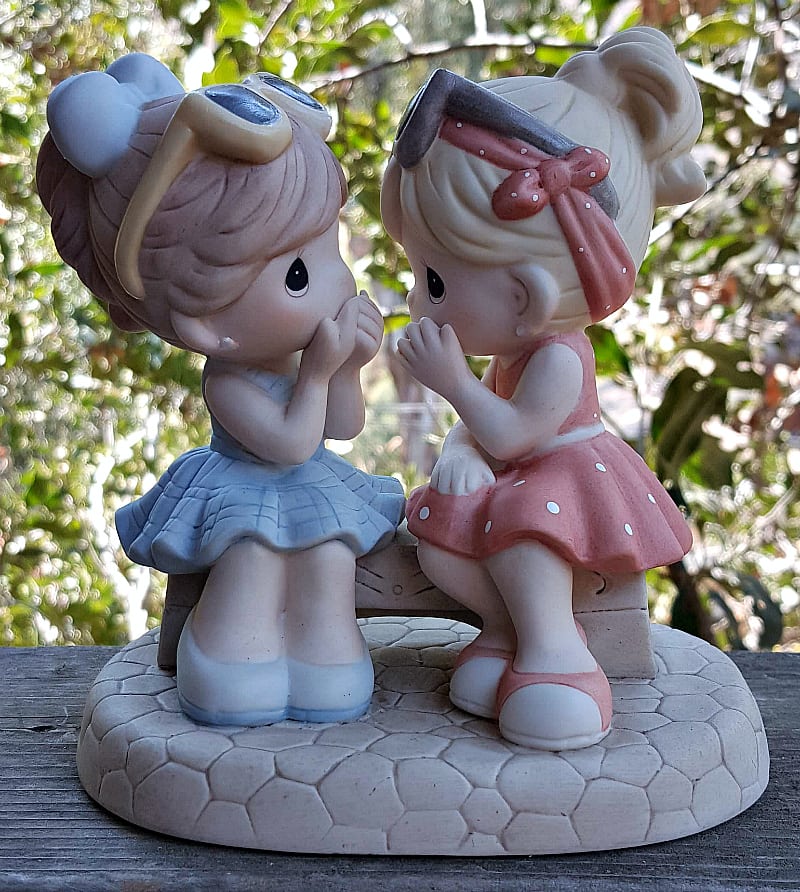 I love this Precious Moments figurine, but have some other favorites that are great to celebrate friendship. That
One of these can be added to an existing Precious Moments collection or can be enjoyed all by itself!
Any of these would make an excellent gift for a friend, but there are lots of other cute Precious Moments figurines, too.
That's What Friends Are For!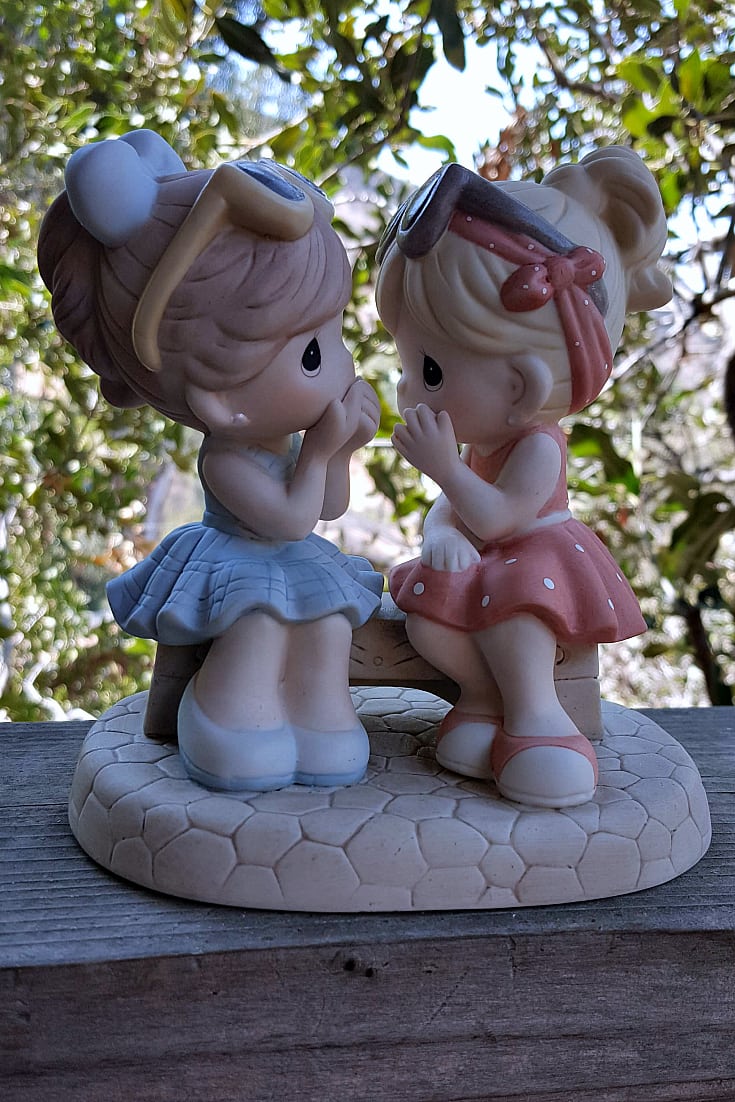 Also, check out these other shopping articles for great ideas and savings on products you want and need.