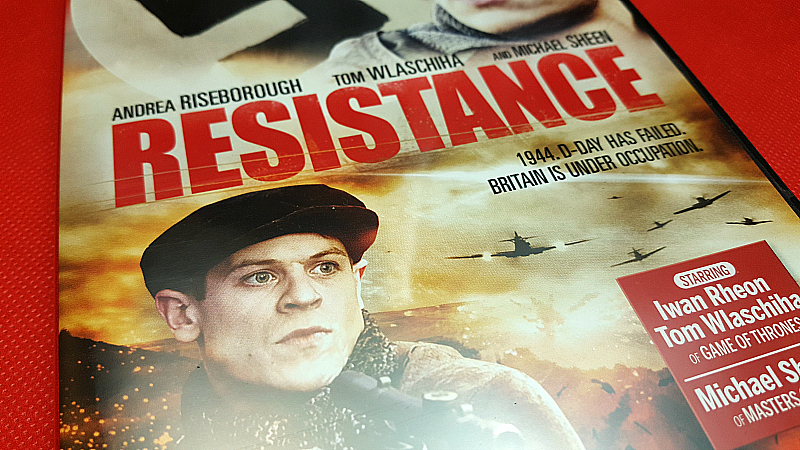 What if D-Day had failed and the Allied Forces had not successfully liberated northwestern Europe from the control of Nazi forces? While I am very thankful that the outcome was positive, it's interesting to think about how different the world would be had the Third Reich continued their expansion across Europe.
Resistance is drama that explores this alternate history through the eyes of Welsh women and men who are willing to accept Nazi rule as their fate.
The movie, which is based on a novel by Owen Sheers, came out in 2011 and seems even more relevant in light of today's political climate. It was honored with European film festival nominations and a BAFTA win. Stars include Andrea Riseborough (Birdman), Michael Sheen (Masters of Sex, Underworld, Twilight) and Iwan Rheon and Tom Wlaschiha, who can be seen on Game of Thrones.
Check out the video trailer below for a look at this compelling drama.
Resistance
Omnibus Entertainment
Not Rated
Release date 3/7/17
Synopsis: "In 1944, the D-Day for the invasion of Normandy by the Allies has failed and Europe has not been released from the German forces. The men of an isolated Welsh village disappear and their wives believe that they have joined the resistance and soon German soldiers arrive at the village. The farmer Sarah Lewis and the German Commander Albrecht befriend to each other along the year."
Enter daily through the Rafflecopter giveaway form below: