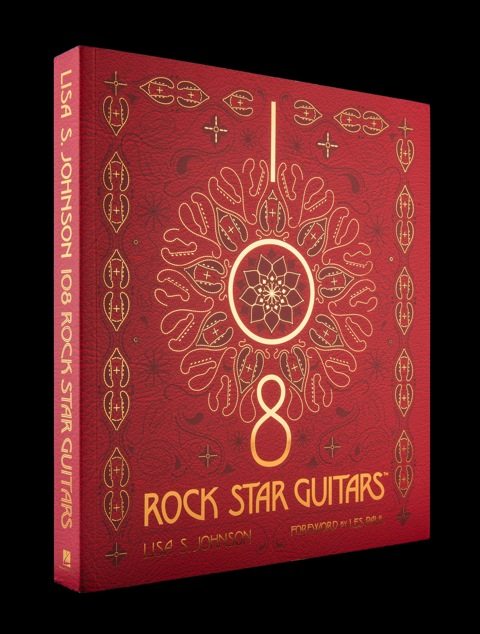 Rock and roll fans – this book is for you!
108 Rock Star Guitars is an absolutely stunning coffee table style book that you'll want to pick up again and again. The photographs are beautiful on their own, but the text and anecdotes about the stars really bring these musical legends to life.
Lisa Johnson spent a decade working for Kodak. After meeting the owner of a vintage guitar store in Memphis, Tennessee, she began to photograph guitars. She then spent 17 years on a personal journey photographing the guitars of those who have left a permanent mark on rock and roll as we know it. She's photographed them backstage at concerts and in private residences.
The concept for the book is fresh and gives us a unique look at the instruments, rock music and the people who create it.

108 Rock Star Guitars

by Lisa Johnson
isbn 978-1480391475
Pub. date 11/11/14
Description: "Armed with a macro lens, an incredible eye for detail and a truly ground breaking vision, Lisa Johnson's guitar art, is taking the world of fine art photography on a rock and roll ride. Far from still life, Lisa's work conjures the abstract, yet also possesses a very sensual and ethereal feel that intentionally illustrates the intimate wear and tear details of the instrument. Her unique presentation undoubtedly personifies the musician and captures their true spirit in these wooden extensions of their own iconic flesh."
Here are a few of the 108 musicians who have their guitars features in the book:
Zakk Wylde
Slash
Eric Clapton
Peter Frampton
Joe Satriani
SOCIAL MEDIA – You can connect with 108 Rock Star Guitars on Facebook and Twitter.
Enter daily through the Rafflecopter giveaway form below: