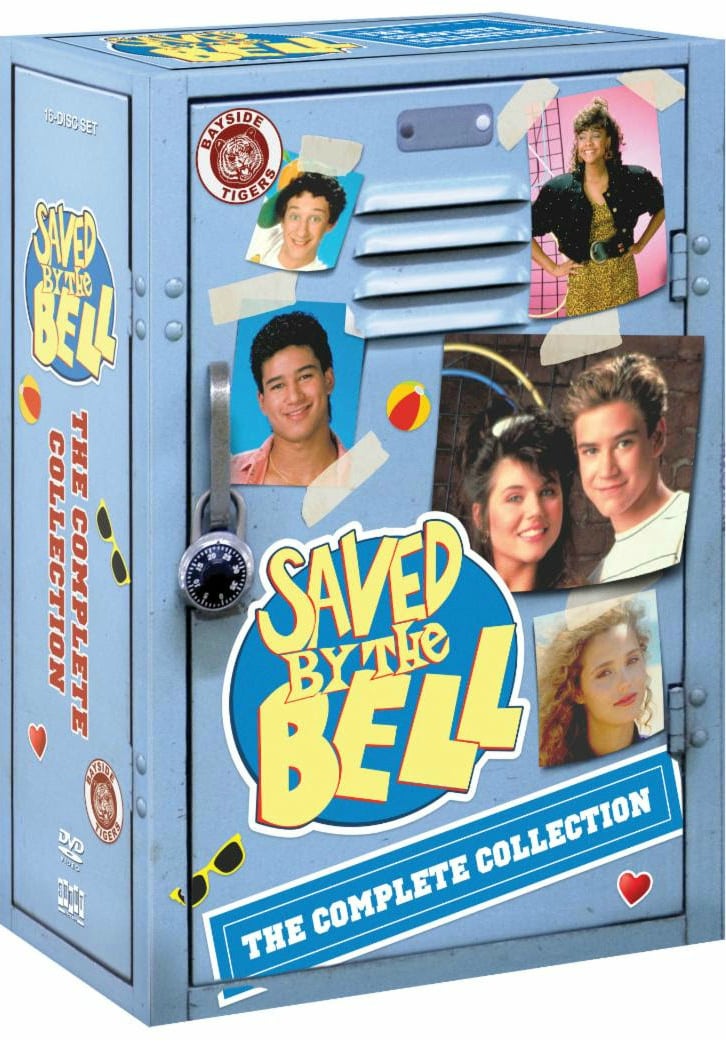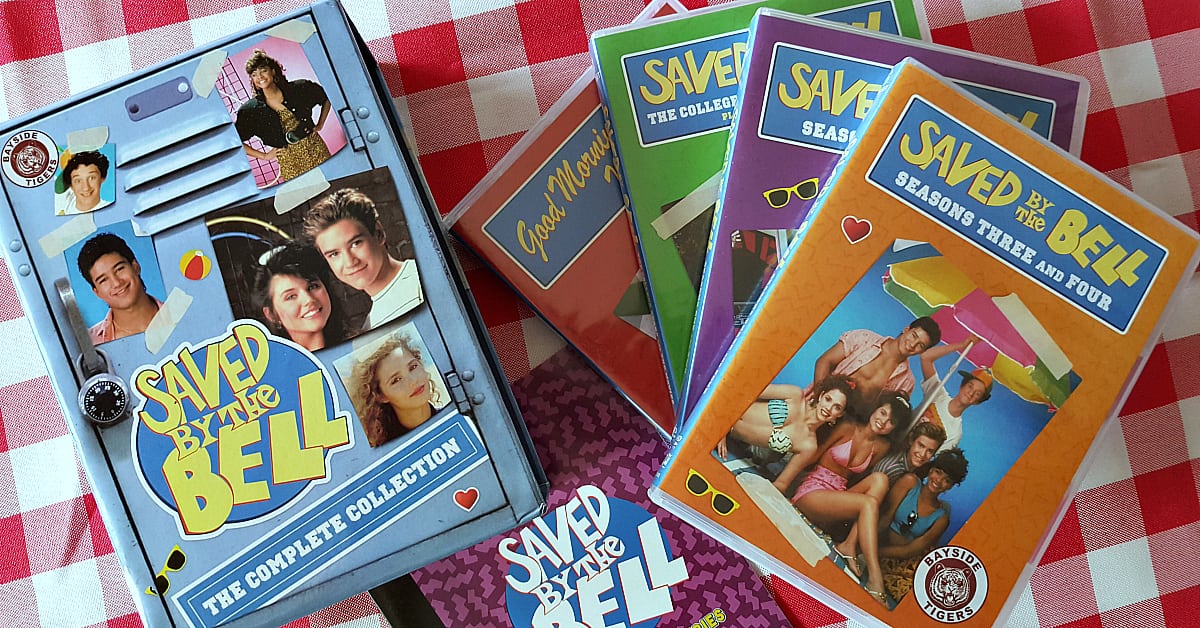 So, I will proudly admit that I have seen just about every episode of this iconic TV show. And now that the Saved By The Bell Complete Collection DVD set is here, I can watch them over and over again! Yes, this is a good thing!
The series is not exactly realistic or believable, but that just doesn't matter. This is good fun with a little bit of drama thrown in, and it was a pleasure to welcome these characters into our homes.
First, there was Good Morning, Miss Bliss in 1988 and 1989, which then spawned four seasons of Saved by The Bell from 1989 to 1993. Then, the teens graduated from high school and we got Saved by the Bell: The College Years in 1993 and 1994.
The Complete Collection DVD Box Set inclues all of the episodes from Good Morning, Miss Bliss, Saved by The Bell Seasons 1-4, The College Years. We also get to see both movies, Hawaiian Style and Wedding in Las Vegas along with some fantastic bonus features. There are behind the scenes features, documentaries, interviews and music.
The box set is great for anyone who grew up with the show and is a fun step back in time for modern kids. The fashion and styles are part of our American cultural history.
Saved By The Bell
The Complete Collection
16 Discs
Shout! Factory
Release date 10/2/18
Series Synopsis
Set in the fictional town of Palisades, California and in the hallways of Bayside High, the breezy adventures of Zack Morris (Mark-Paul Gosselaar) and his friends — Kelly Kapowski (Tiffani-Amber Thiessen), A.C. Slater (Mario Lopez), Jessie Myrtle Spano (Elizabeth Berkley), Lisa Turtle (Lark Voorhies), and Samuel "Screech" Powers (Dustin Diamond) unspooled in hilarious fashion across 86 unforgettable episodes and home audiences can relive the laughter, lessons, and love all over again with this loaded set containing more than 46 incredible hours of Bayside bliss.
Saved By The Bell
Want a chance to win more prizes? Then, check out my other giveaways!