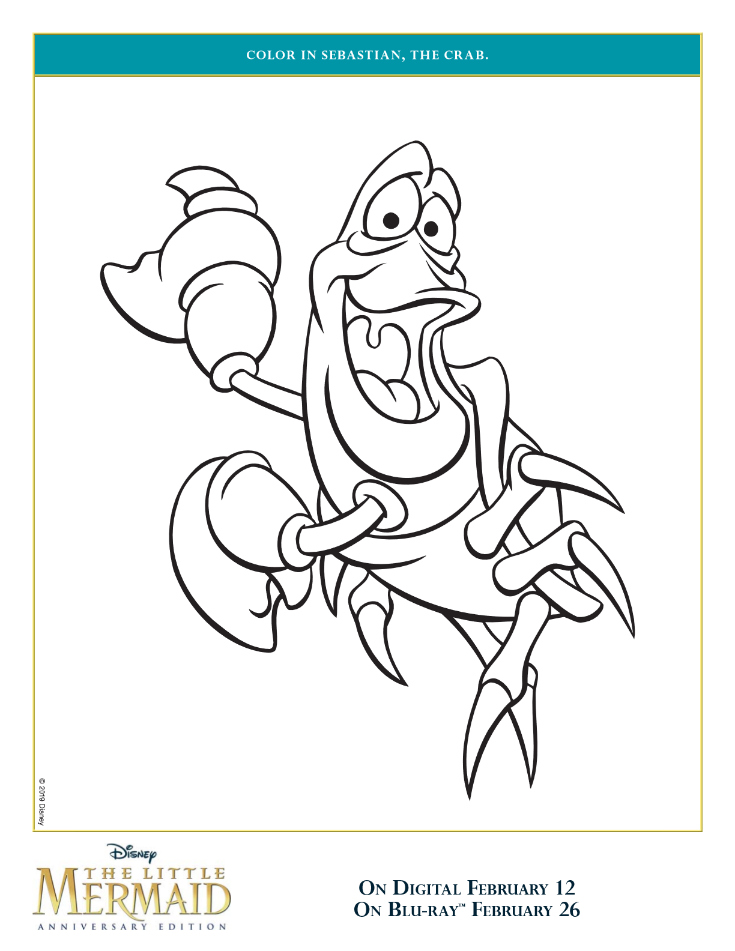 Printable Sebastian Coloring Page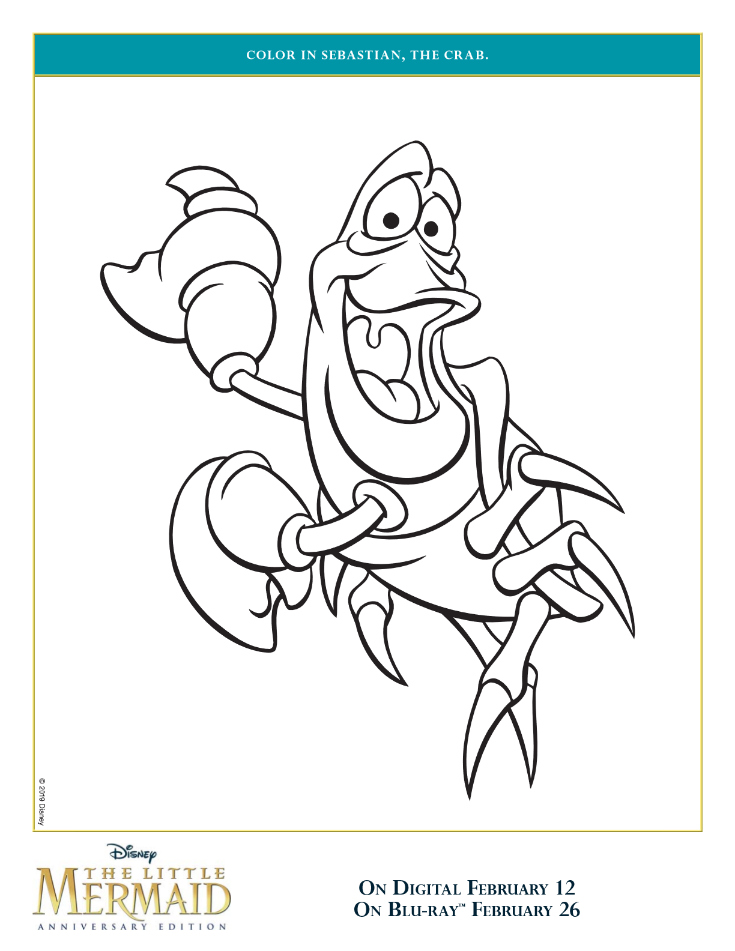 Click HERE to download the free printable Sebastian coloring page, so your kids can have fun under the sea Disney-style.
The Little Mermaid is a classic, and the music makes it extra special. Sebastian has always been a family favorite, since he is so entertaining!
Pick up the new Anniversary Edition, so you can see the movie in a new way!
The Unforgettable Music of The Little Mermaid
Disney
The Little Mermaid
Anniversary Edition
Rated G
Release date 2/26/19
Synopsis
THE LITTLE MERMAID is now part of the Walt Disney Signature Collection. This celebrated Anniversary Edition invites you to sing along with the award-winning songs, venture inside the studio for original recording sessions, and share memories with leading ladies who created iconic characters through Alan Menken's music.
Check out my other free Little Mermaid printables, so you can have more family fun!