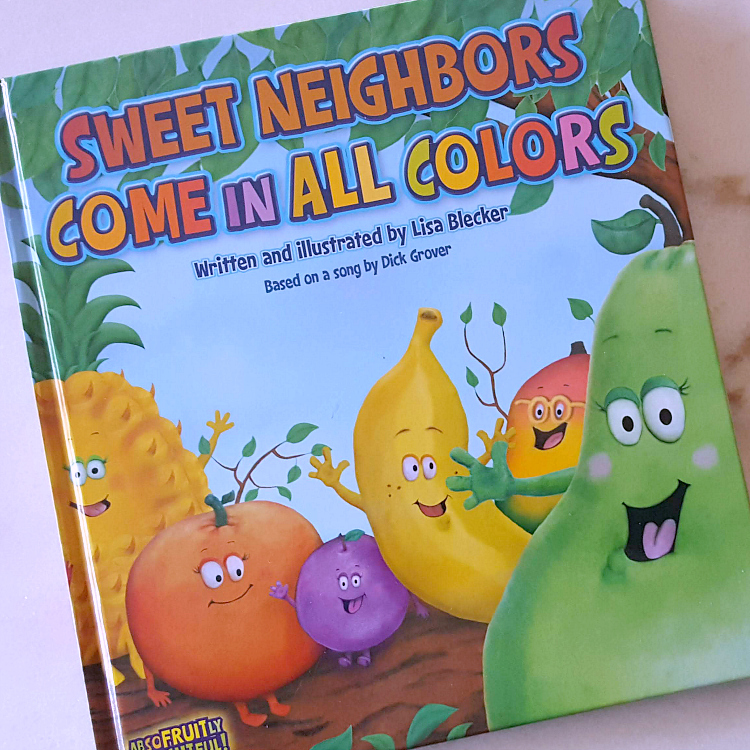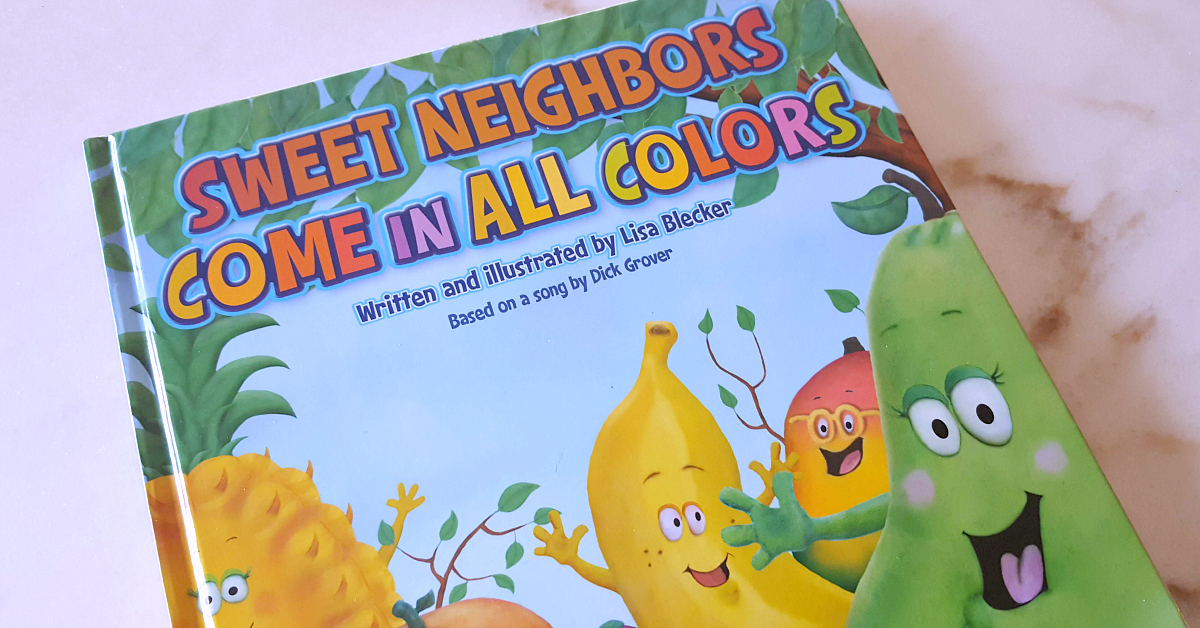 Good values start, when children are young. Sweet Neighbors Come in All Colors has a great message, so you can feel good about your kids reading it again and again.
The characters are a variety of brightly colored happy fruit, and each one is lovable. Even little ones will understand that people are also unique, so we all deserve love, too.
This book is recommended for preschoolers and kindergarteners ages 2 to 5, but, of course, there is some wiggle room on either side of that range.
Its message is timeless, and the illustrations are captivating. Therefore, little ones will enjoy having an adult or older sibling read it to them, and emerging readers will enjoy sounding out the words.
"Sweet neighbors come in all textures:
Soft, smooth, bumpy, and rough.
Our outsides may look different,
But we all are lovable stuff.
Yes, we all are lovable stuff!"
Sweet Neighbors Come in all Colors
by Lisa Blecker
isbn 9781618511287
Pub. date 10/5/18
Synopsis
Diversity and unity are hot topics, so the book is designed for parents to help their children enjoy exploring what makes neighbors different, the same and lovable. The delightful colorful, medley of fantastic fruit seen in grocery stores all over the country and in the book is a great way to introduce early learners to colors of the rainbow!
Creative kids will enjoy the free coloring page, so the positive message of the book will be reinforced.