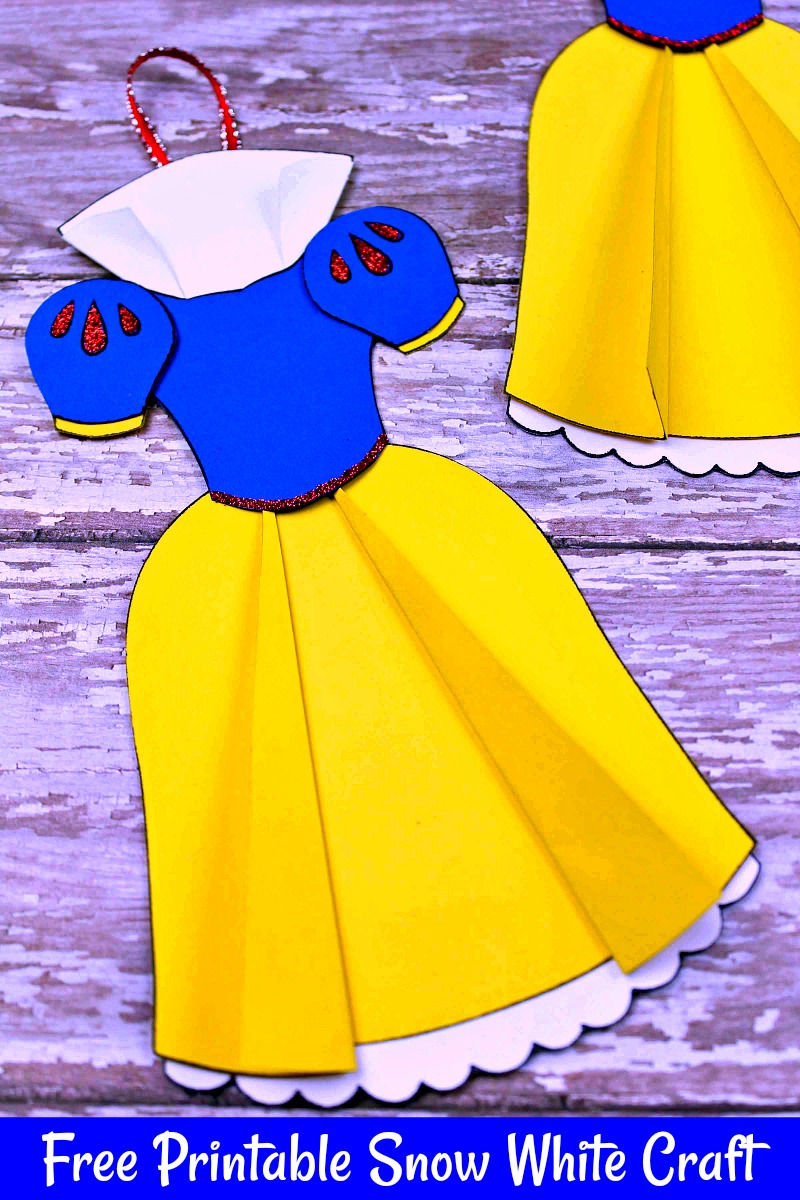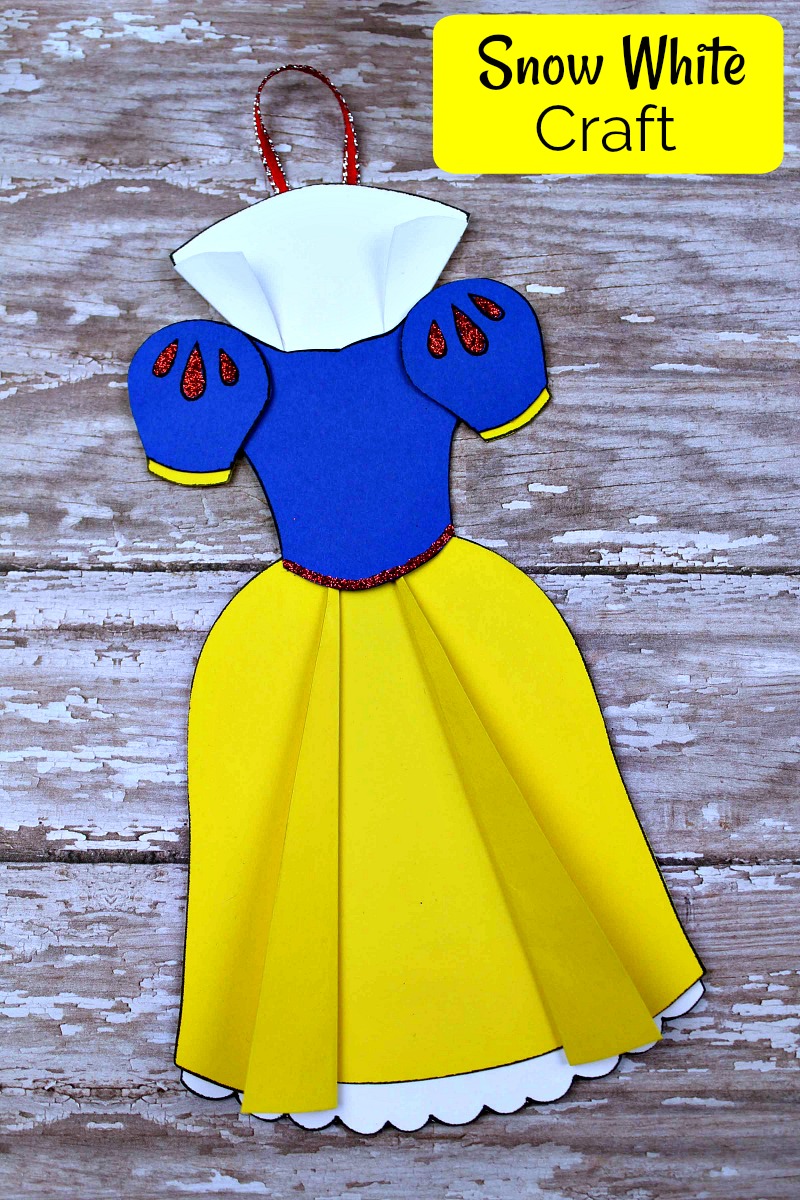 DIY Snow White Christmas Ornament
Free Printable Disney Inspired Craft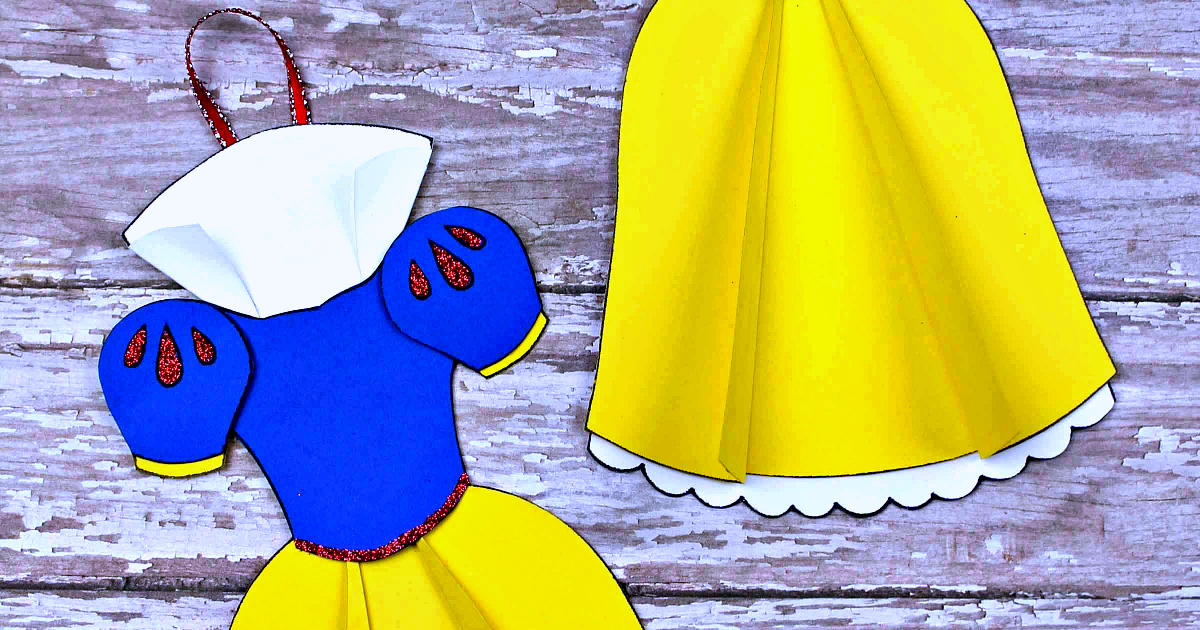 Disney Princess fans will love it, when they make this easy Snow White Ornament craft.
Yes, it is easy, since I have a free printable template for you to download.
You just need to print, cut, assemble and add sparkle.
The craft is great for kids and adults.
Little ones will need some help, but bigger kids and adults will have no problem creating this sweet ornament.
Even if you don't think of yourself as crafty, you can make this ornament.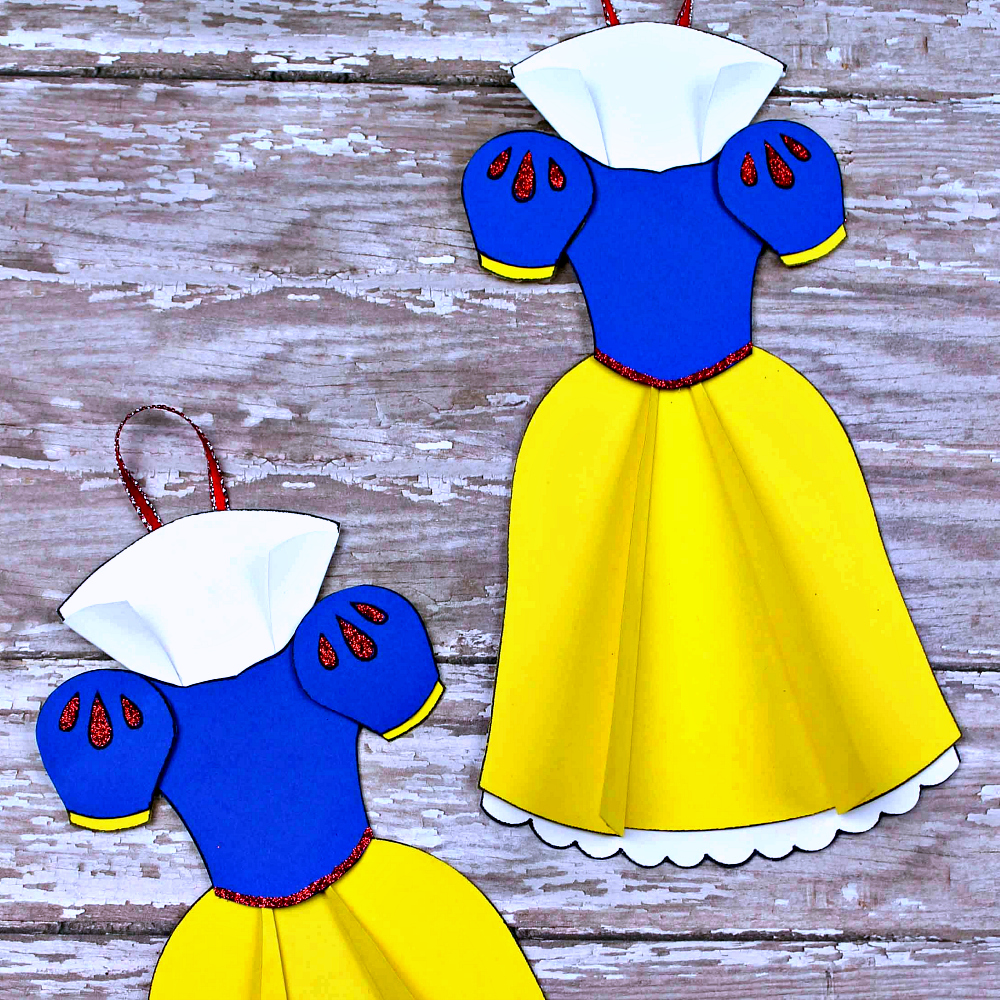 Snow White was originally a German fairy tale published by the Brothers Grimm in 1812.
The story has been retold many ways over the years, but still has many of the original story elements.
This dress, however, is the classic style that we all know from the Disney Snow White Movie.
When, I see it, I immediately think of Snow White singing sweetly.
Just whistle while you work
And cheerfully together we can tidy up the place
So hum a merry tune
It won't take long when there's a song to help you set the pace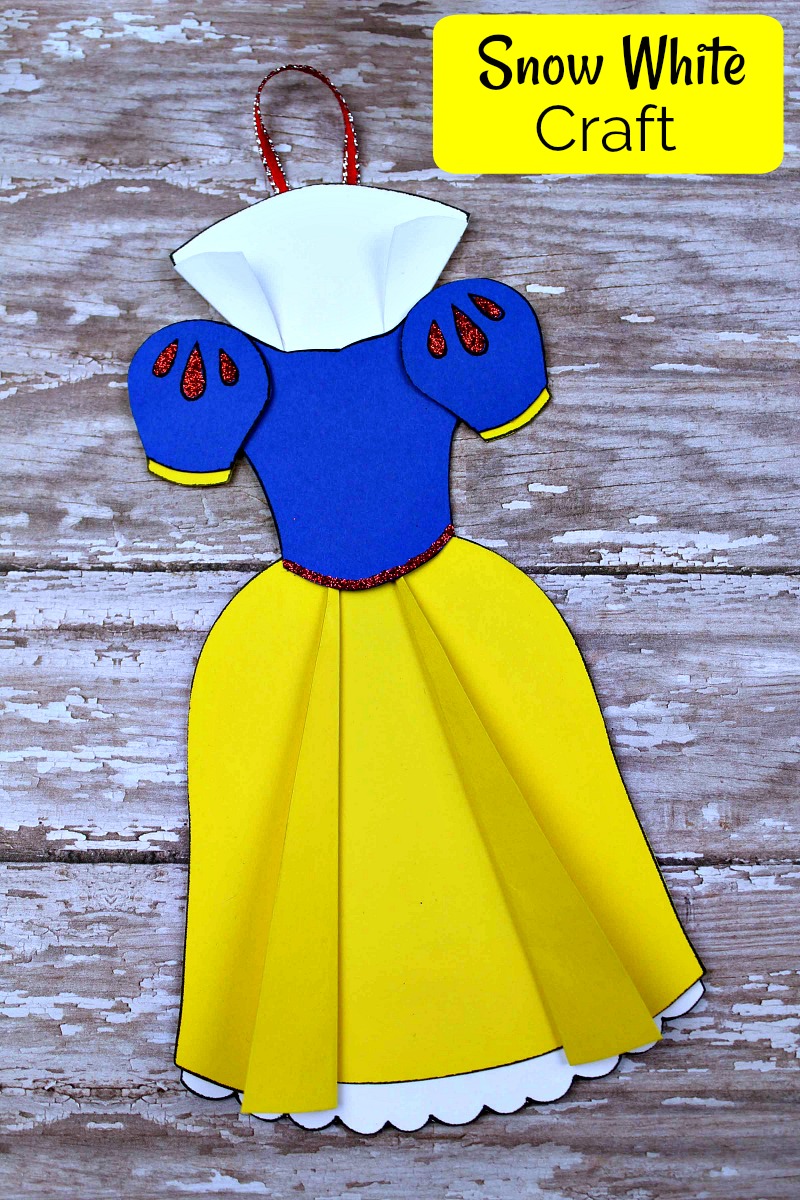 Snow White's dress will look lovely hanging on your Christmas tree, but it can be used for other things, as well.
It can be a gift tag or it can serve as year round decor for a princess bedroom.
Have fun!
Supplies
Cardstock (White, Yellow and Blue)
Glue Stick
White Glue
Scissors
Thin Red Ribbon
Red Glitter
Instructions
1) Download the free printable Snow White dress template.
2) Print the three pages on the appropriate color of cardstock as listed on the top of each page
3) Carefully cut out each piece and glue the pieces together.
4) Fold the yellow dress and white collar on the lines to form creases.
5) Add glue and red glitter to the tear drop shapes on the blue sleeves and on the belt.
7) Make a hanger by looping a thin ribbon and gluing it to the back of the ornaments.
8) Let it dry completely, and then Snow White's dress is ready to hang.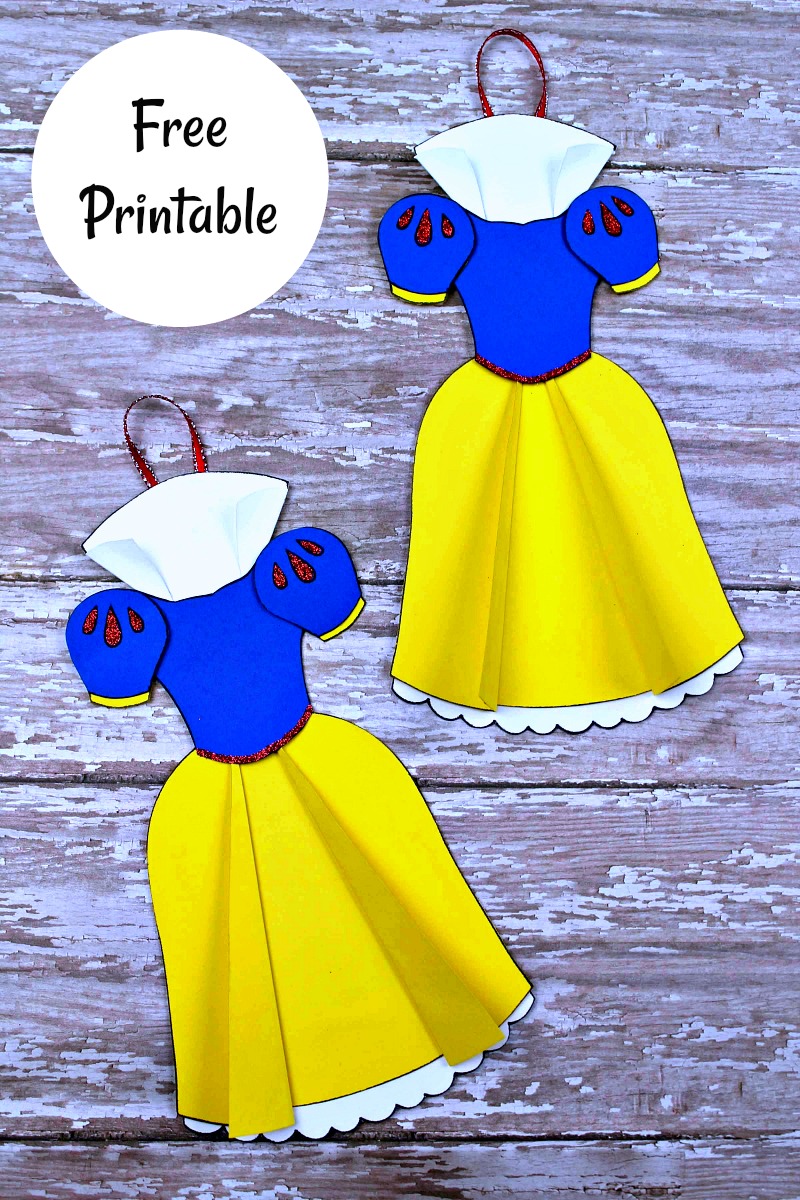 Click HERE to download the free printable Snow White template, so you can craft a Christmas Tree ornament that looks like Snow White's dress.
Check out my other crafts and free printables, so you and your family can have lots of fun.