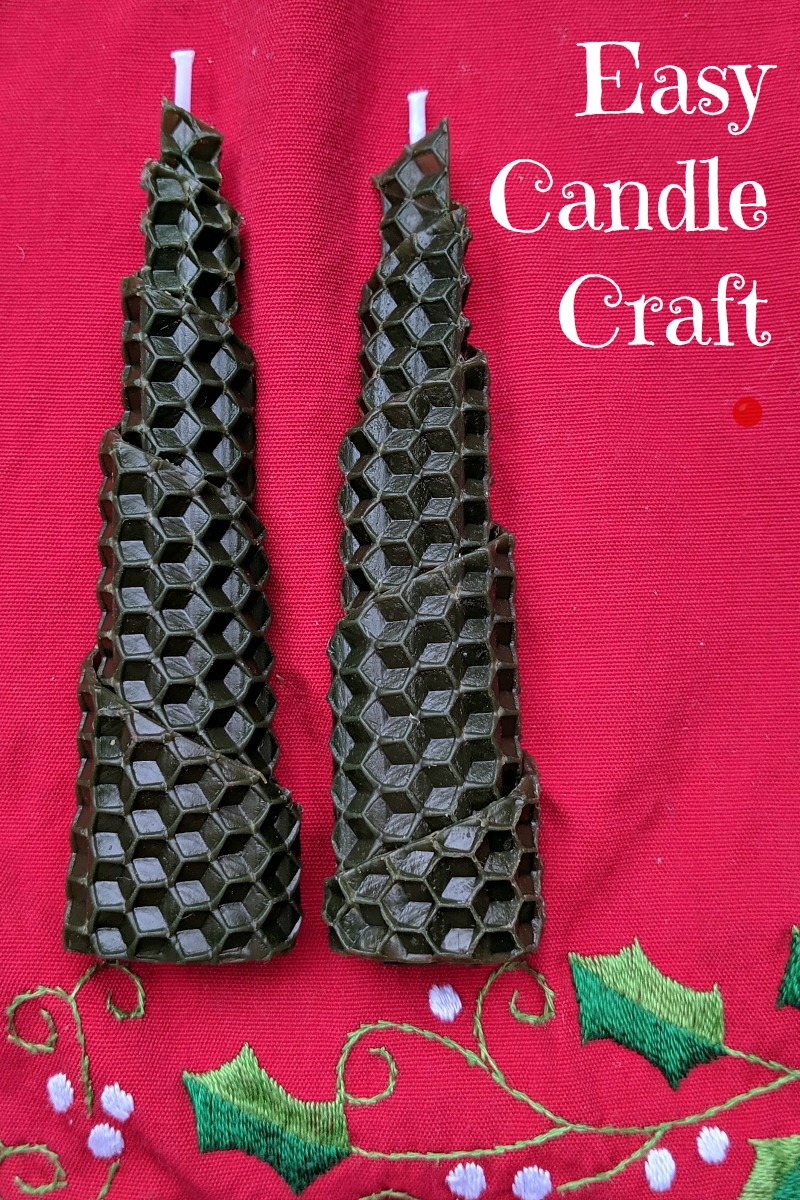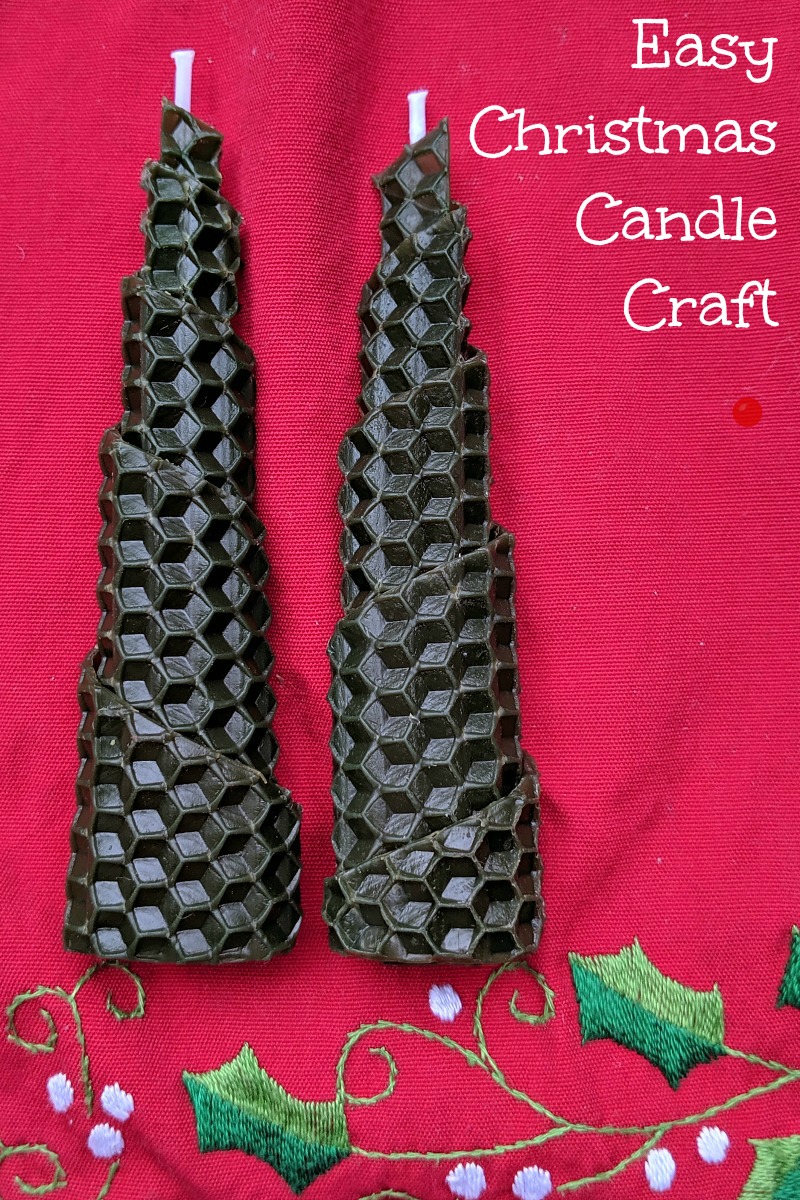 Easy Holiday Candle Making Craft

Try this quick and easy Christmas tree beeswax candle craft, when you want a creative project that is both fun and practical.

By using sheets of beeswax, this project is super easy and you don't need to mess with hot wax.

This makes the project ideal for kids and adults like me who prefer to avoid the mess and potential burns from melting wax.

Also, the beeswax looks really pretty.

These were made with a traditional pine green colored beeswax, but you can also play around with natural beeswax or other colors.

Each rectangular sheet of wax can make two trees, so the instructions will make a pair.

Or you can get more beeswax and make a whole forest of them.

I just got the Creative Candle Making book, so was inspired to create these cute little Christmas tree shaped candles.

There are twelve projects in the book, but it was the beeswax that caught my eye.

I started with their basic instructions, but then tweaked them a bit.

Their project used a hair dryer to soften up the wax, but I skipped that step.

My wax was pliable as is and the warmth from my hands was all the heat I needed to make my candles.

Beeswax Christmas trees make a lovely gift or you can just use them as part of your own holiday decor.

If you are encouraging your children to participate with holiday gift giving, this is a great project for that. Children can make candle Christmas trees to give to teachers, family, neighbors and caregivers.

Christmas Tree Beeswax Candle Craft

Makes 2 Candles

Supplies

1 Rectangular Sheet of Beeswax
Candle Wick
Scissors

Instructions

1) Cut the beeswax diagonally from corner to corner, so that you end up with 2 triangles.

2) Place the wick along the short side of the triangle. The end should be even with the bottom edge and should hang over the top edge.

3) Roll the wax tightly around the wick once, so that the wick is securely in place.

4) Then, continue rolling towards the point keeping the wax sheet even along the bottom edge.

5) Press the point firmly with warm hands to seal it to the candle.

6) Trim the wick, so that it sticks out about 1/2″ from the top of your candle.

Check out my other crafts and free printables, so you and your family can have lots of fun.

Get Creative Candle Making, so you can learn how to make a dozen different candle projects.