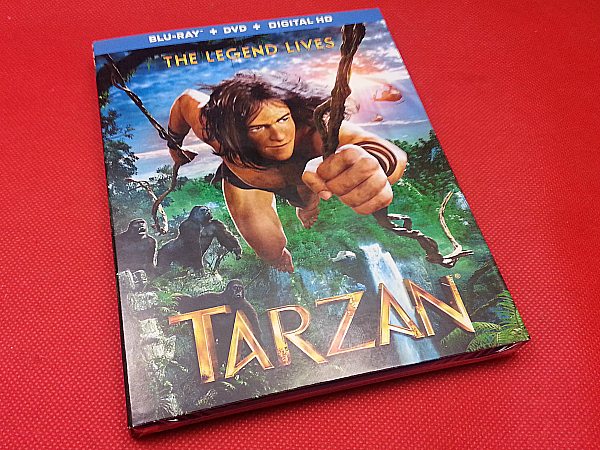 A new Tarzan? Yes!
This time he's here in bold CGI animation with some new story twists that bring this classic story to life in a new way.
Tarzan: The Legend Lives features the vocal talents of Kellan Lutz, who many will recognize from the Twilight Saga.
When I saw that this was an animated Tarzan movie, I incorrectly assumed that it would be for young children. It's rated PG and at least feels as if it has more dialogue than the typical kids show. I'd recommend it more for older kids, teens or even adults, instead of pre-schoolers who might prefer a musical version with talking apes. I enjoyed the story!
Tarzan

The Legend Lives
Rated PG
Release date 2/10/15
Synopsis: "During an expedition to a remote African jungle, the Greystoke family's helicopter crashes, leaving one survivor: the young boy J.J., nicknamed Tarzan. Raised by gorillas, Tarzan lives by the laws of the jungle — until he encounters another human being, the courageous and beautiful Jane Porter. For Tarzan and Jane, it's love at first sight — and the beginning of a thrilling adventure — as Tarzan uses his instincts and intellect to protect his jungle home and the woman he loves."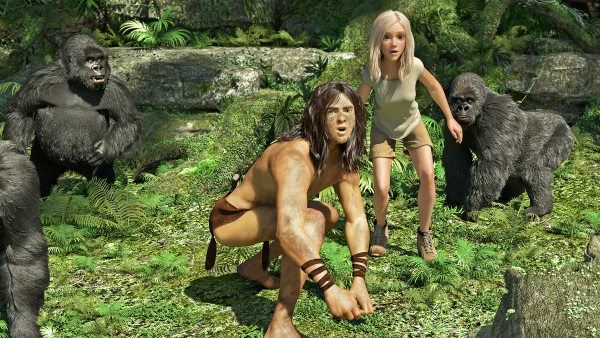 Enter daily through the Rafflecopter giveaway form below: