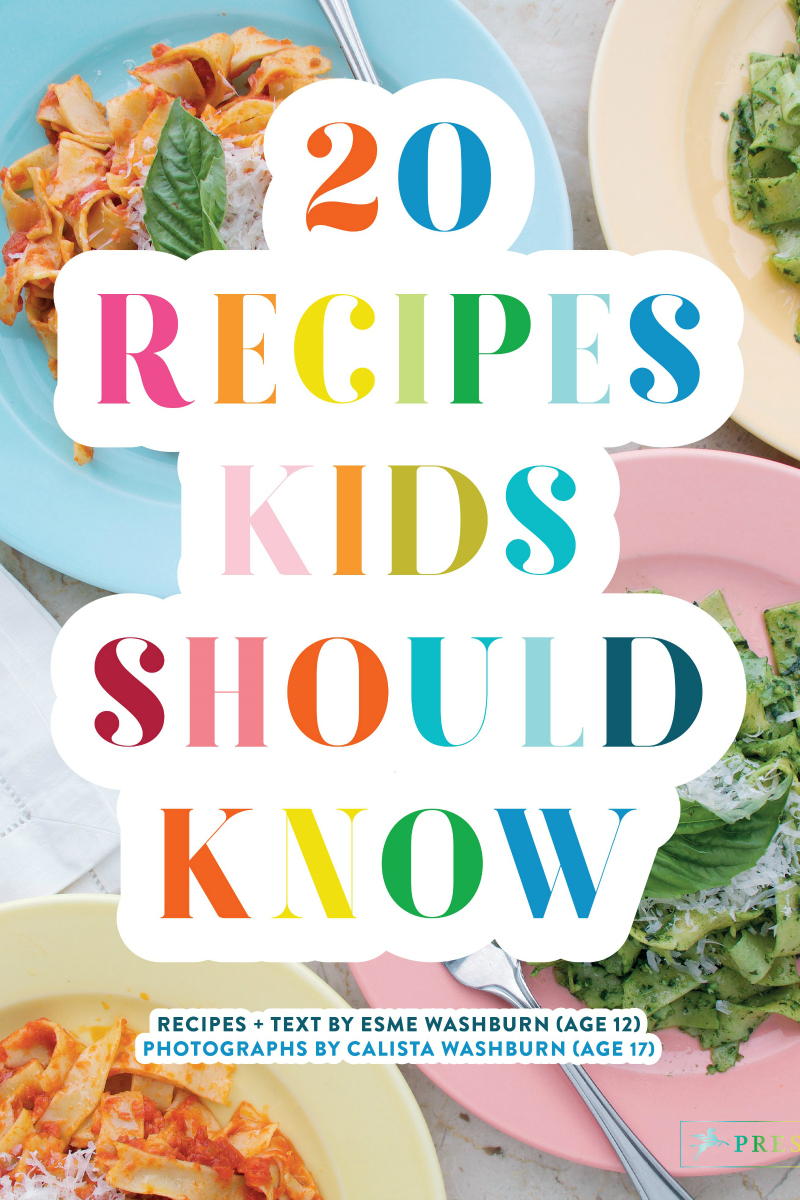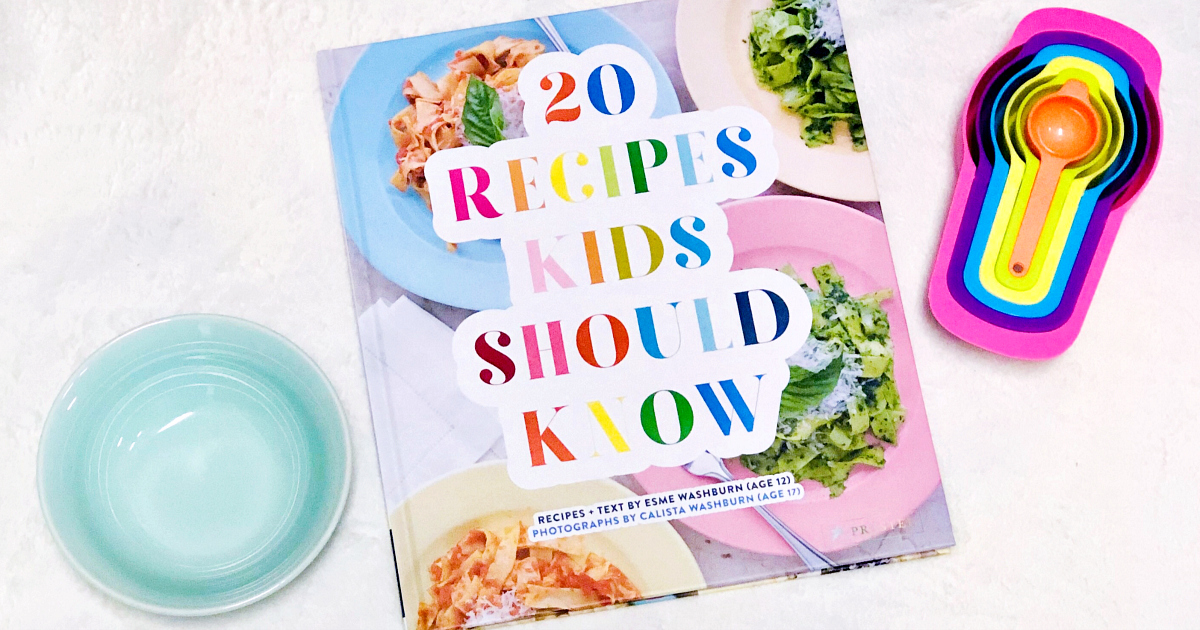 When I call 20 Recipes Kids Should know a teen cookbook, I don't just mean that it is FOR teens and kids.
A pair of sisters are responsible for the cookbook, so it is both by kids and for kids. Esme Washburn is a chef in training and a middle school student. Big sister Calista is a photographer, cooking assistant and recent high school graduate.
Cooking is an excellent skill to have, so this book will definitely come in handy. Kids and beginning cooks of all ages can get good results, since the instructions are clear.
I am inspired and impressed, since these young sisters created the beautiful book. They are obviously passionate about their writing, cooking and photography, so others can get inspired to find their passion, too.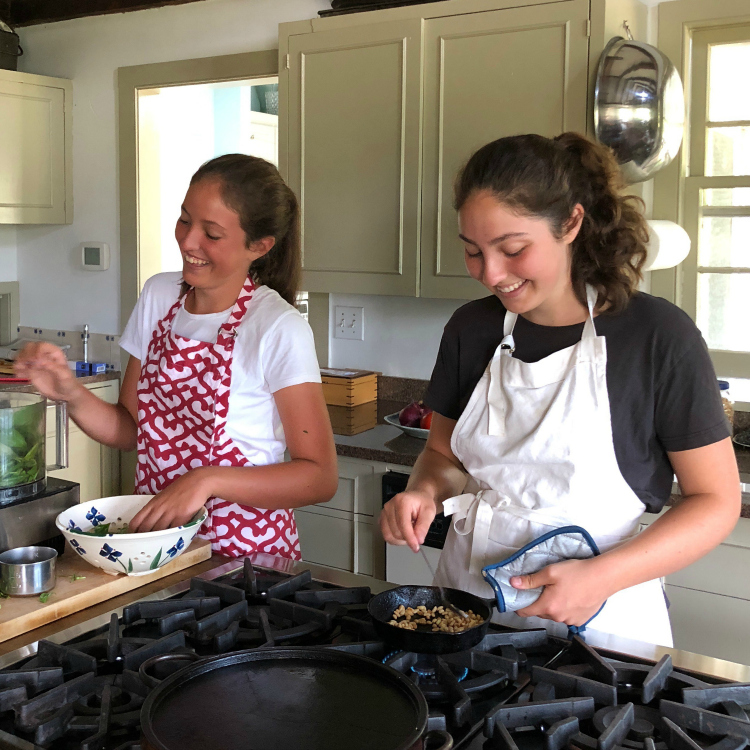 20 Recipes Kids Should Know
by Esme Washburn and Calista Washburn
isbn 978-3791385075
Pub. date 4/2/09
Synopsis
Whether they're helping stir cake batter or producing their own YouTube cooking channel, kids of all ages are busy in the kitchen.
This cookbook features twenty classic recipes that are fun, healthy, adaptable, and easy to prepare.
You"ll find recipes from banana bread and the perfect grilled cheese to breaded chicken and apple pie. Each recipe is written in a clear, accessible style that young cooks of every level will be able to follow.
The author is a young chef whose love of cooking developed from her own family's food traditions like baking popovers with her grandmother and Sunday-night pizza making.
By teaching kids basic recipes that can be adapted in endless ways, this book is the perfect launching pad to finding their way around the kitchen–or launching their own cooking careers.
Following are a few of my favorite recipes in the cookbook:
Ultimate Banana Bread
Creamiest Mac and Cheese
Heavenly Hummus
Best Chocolate Cake Ever

Teen Cookbook
Check out my other giveaways, so you can have more chances to win prizes.