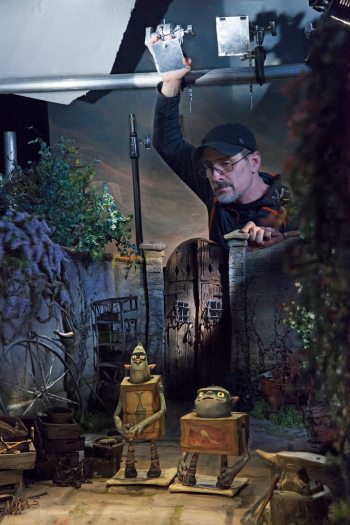 Are you and your family getting excited for the September release of The Boxtrolls?
Stop motion animation has come a long way since I was a child. I still enjoy those old TV episodes of Gumby & Pokey and Davey and Goliath. They seemed more realistic than regular cartoons since the 3D characters were actually moving frame by frame.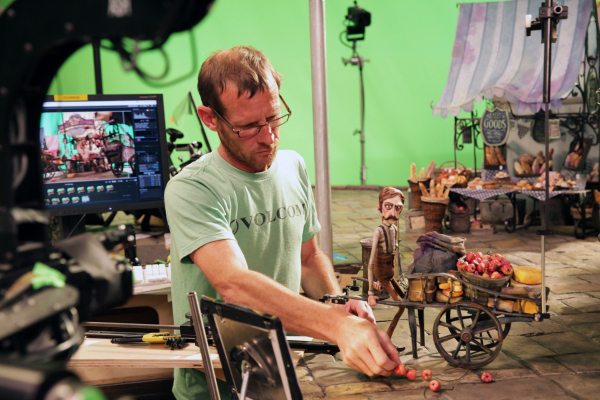 Laika Studios has taken the art of stop motion to new levels. ParaNorman and Coraline were quite amazing, but The Boxtrolls goes way beyond them with new technical advances that they have developed.
One of the biggest innovations you'll notice right away with The Boxtrolls is the realistic facial movement of the characters that brings them to life.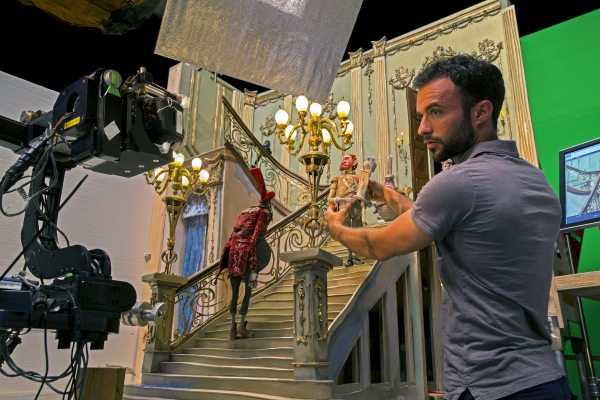 Stop motion animation is truly an art. They pose characters and compose scenes one frame at a time to make it look as if there is movement when the frames are put together.
It takes 24 frames to create 1 second of film. As you can imagine, this is time consuming. The goal during production was that each animator would be responsible to produce 4 seconds per week. That's a job that requires hard work, attention to detail and a whole lot of patience.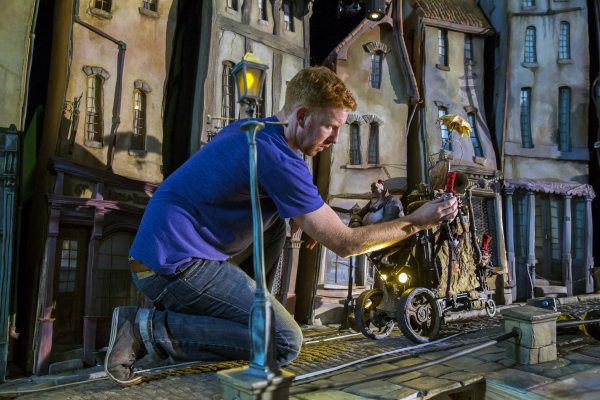 Here are some fun numerical facts about The Boxtrolls movie:
87 minutes long
5,220 seconds
125,280 frames
72 weeks of shooting
30 animators maximum
340 people involved (support, storyboard, sets, rigging etc)
Since The Boxtrolls is 3D, additional work is required. There is a second camera set up that is in a slightly different position that gives the 3D effect.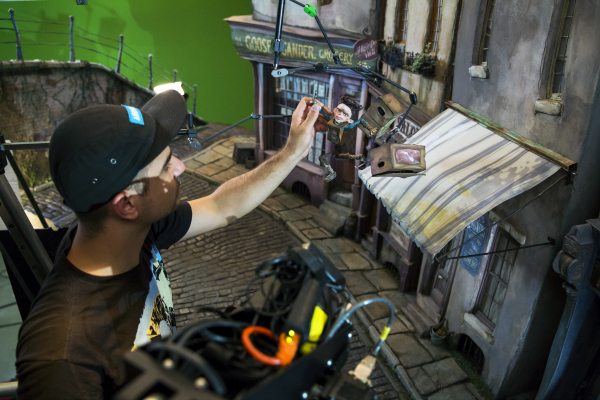 My attempts at learning stop motion animation using construction paper cutouts in the 4th grade were not exactly successful, but I learned early on how difficult and time consuming the process is. I doubt I would have the patience to work on a feature film, but am pleased that the talented team at Laika Studios does!
I've seen part of the movie and thoroughly enjoyed my behind the scenes tour. The movie will be in theaters in September, and I'm looking forward to donning 3D glasses to watch the whole, amazing show!
SOCIAL MEDIA – You can connect with The Boxtrolls on Facebook and Twitter and follow along with the official hashtag #TheBoxtrolls .