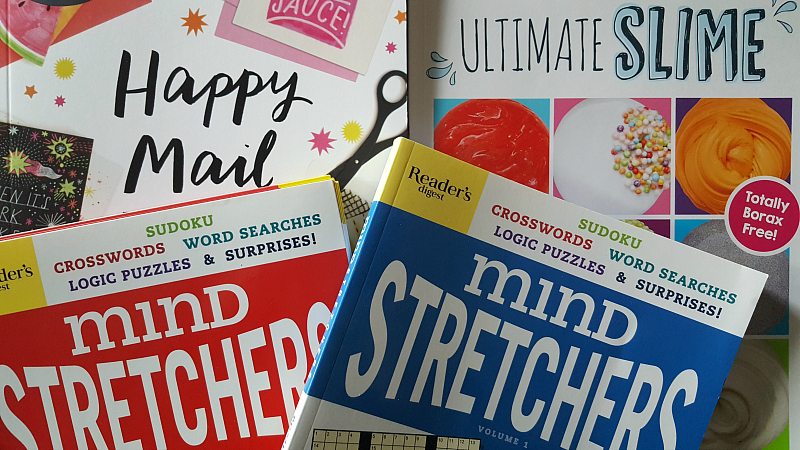 Activity Books for Gifting
Activity books make great gifts for kids and adults. My dad's favorites were always crossword puzzle books while I enjoy a variety of activities. Sometimes I'll choose challenging word puzzles and at other times I like creative artistic activities.
Here are brand new books for bigger kids and adults.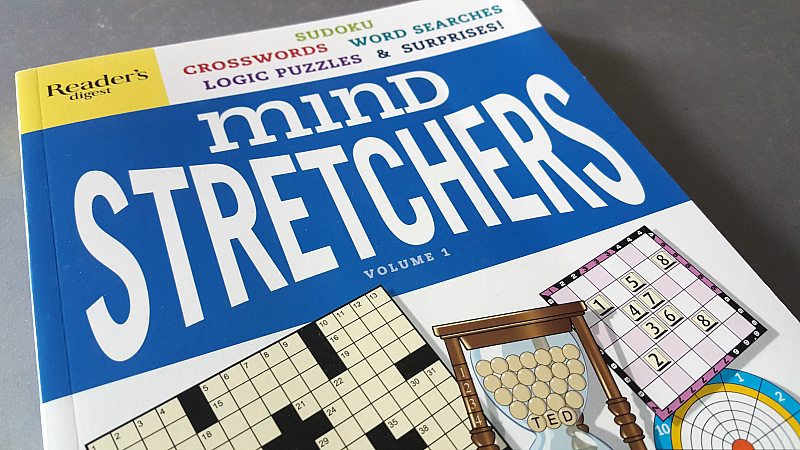 Mind Stretchers Volume 1
Reader's Digest
Number puzzles, crosswords, word searches, logic puzzles and other surprised are inside this soft cover puzzle book. They are just what I expect from Reader's Digest and are a perfect way to stimulate your brain.