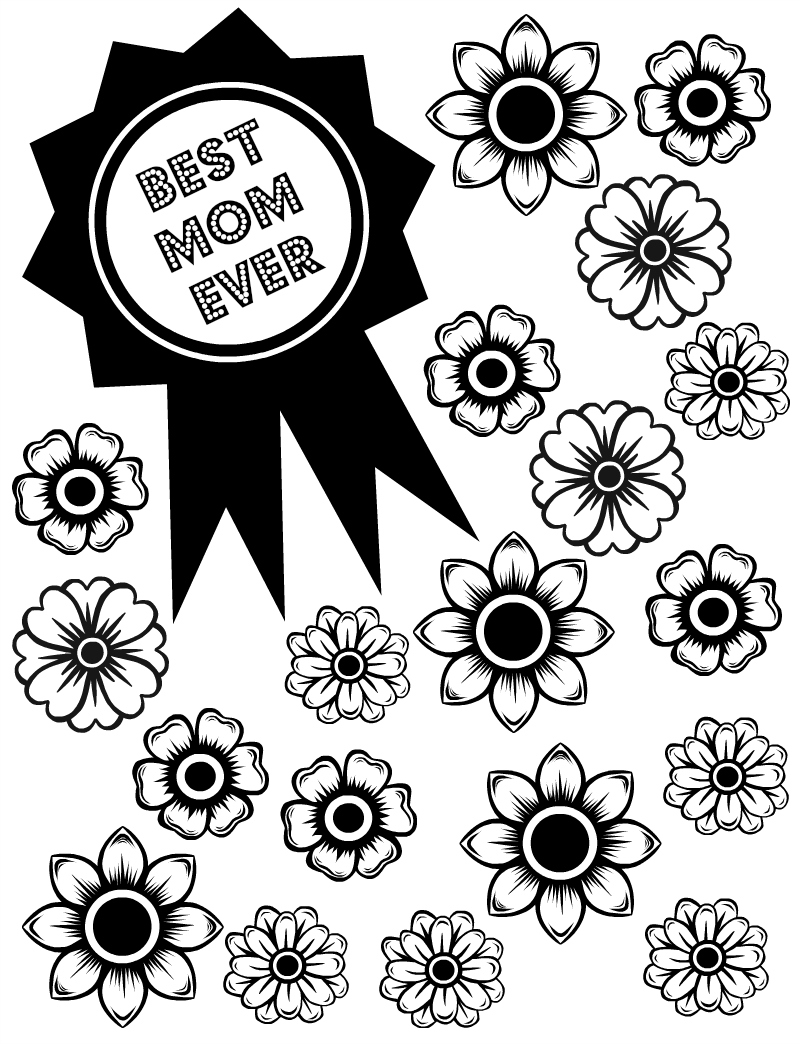 Click HERE to download the free printable.
Do you know someone who deserves a "Best Mom Ever" award? Perhaps, that some is you! It's wonderful to be a mom and it's wonderful to be recognized for being a good mom.
This coloring page is perfect for Mother's Day, a birthday or any other day of the year!